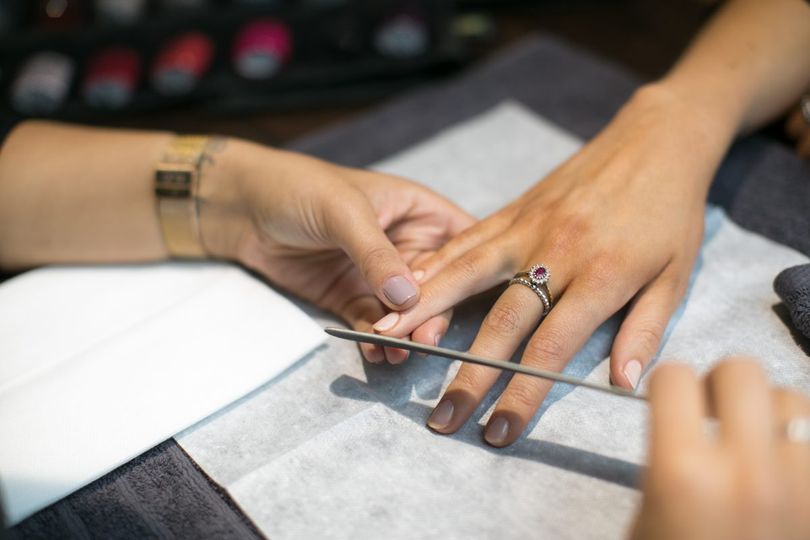 "I really notice how dry my hands are now that it has gotten so cold – what would you suggest I do keep my hands and nails healthy?"
Healthy hands during the winter
With the long winter months setting in, our nails are sure to feel the brunt of this. Keeping our skin and nails moisturised is key to preventing those pesky dry flakes. I recommend a moisture rich hand cream (we like Dr Ceuticals Super Repair) and loads of cuticle oil or balm like Pommade Divine. For more tips for healthy nails in the winter, continue reading!
Apply your cuticle oil first, around the nail area. Then apply a generous amount of hand cream and rub both in together. This is something you want to be doing at least twice a day, in an ideal world you want to be doing this after every time you wash your hands.
Another tip for deep hydration is to coat your hands in moisturiser and cuticle oil and wrap them in a hot flannel for ten to fifteen minutes – the warmth really encourages the moisturiser to seep into the skin.
How we can help
We'd love to help answer any questions you may have concerning the health of your nails. Send your question to christine@lesalonapp.com
And if you feel like your hands need some expert-level TLC, why not give us a try! Or use our app to book a manicure. Choose any time and place that suits you and we'll be there to help!
More of Christine's Posts