How to Best Support and Nourish Your Lashes in the Absence of Lash Infills
By Zoe Greenwood, March 31 2020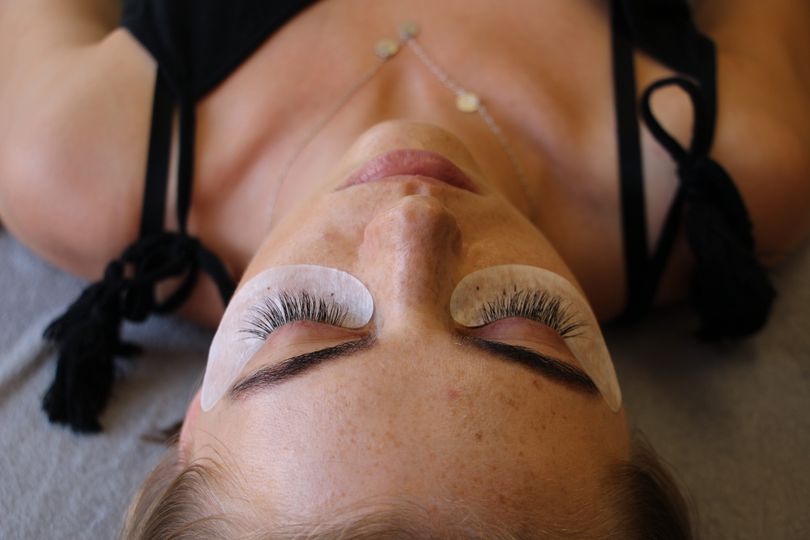 Besides mascara, eyelash extensions are the best ways to add volume and length to your own lashes and yet still keep them looking natural. Those of you who regularly get your lashes done, know that they require a lot of maintenance AKA getting them infilled every 2-3 weeks. If you're finding yourself at the end of your extensions and unable to get them infilled (thanks COVID-19), then we're here to help. We've spoken to our professional lash experts on how to extend the life of your eyelash extensions. 
Nourish your lashes 
Every night, it's recommended to condition your natural lashes. After all, we all look after our hair to avoid it becoming greasy and dull – the same goes, for lashes. Investing in a decent lash serum and applying it daily conditions them to become healthy and strong, but if you still have lash extensions in and want to keep them, avoid any serums that may contain oil. 
Be careful when getting your lashes wet 
As with all lash treatments, you shouldn't get your lashes wet for at least 24 hours as the water and steam can affect the glue adhesive. After the 24 hours, you can continue washing your face as normal; however, when you do get your lashes wet, it's important to gently pat them dry instead of rubbing them. This will prevent any of the lashes being pulled out – you can even gently dry them with a hairdryer (but don't forget to put it on a low setting!). 
Brush them daily 
…but don't overdo it! Giving your lashes a good brush every morning and evening is all you need to keep them in a good condition. Over-brushing them can cause some of the extensions to fall out prematurely. 
Be careful if applying makeup 
One of the best things about getting extensions is that you already look completely put together without having to put a lot of makeup on. It's a great opportunity to opt for a very natural look. Of course, that doesn't mean you can't wear makeup. If you want to add mascara to make them look more voluminous, only apply the mascara at the tips of the extensions and avoid using curlers. When you do take your makeup off, ensure that you're not using oil-based products and are removing it gently to prevent pulling any lashes out. 
Avoid picking your extensions 
When you're nearing the end of your lash extensions, it may become tempting to pick them out yourself. Try and avoid doing this because you'll more than likely damage your natural lashes. 
Avoid oil products
If you want to extend the life of your lash extensions, avoid using any oil-based products. The oil can affect the glue adhesive and cause your extensions to fall out. There's plenty of oil-free beauty products that you can use instead. 
How to remove eyelash extensions at home
After a couple of weeks, you'll start to notice gaps between your lashes where some of the extensions have fallen out. Usually, this means it's time to get infills done; however if you find yourself unable to get them infilled or simply want them removed, you can do it from home. 
First, steam your face. The steam will help loosen the glue adhesive that is holding your extensions on. 

Grab a cotton bud with olive oil on it and gently apply it to your upper lashes from the root to the tip. As you're rubbing the oil on your lashes, you should start to see them falling off – keep doing this until they're all gone. Be careful when applying the oil so it doesn't get into your eye! 

Wash your lashes with warm water or a gentle cleanser to get all the oil off.