The Gig Economy: Doing It Right
By Brid McNulty, January 8 2019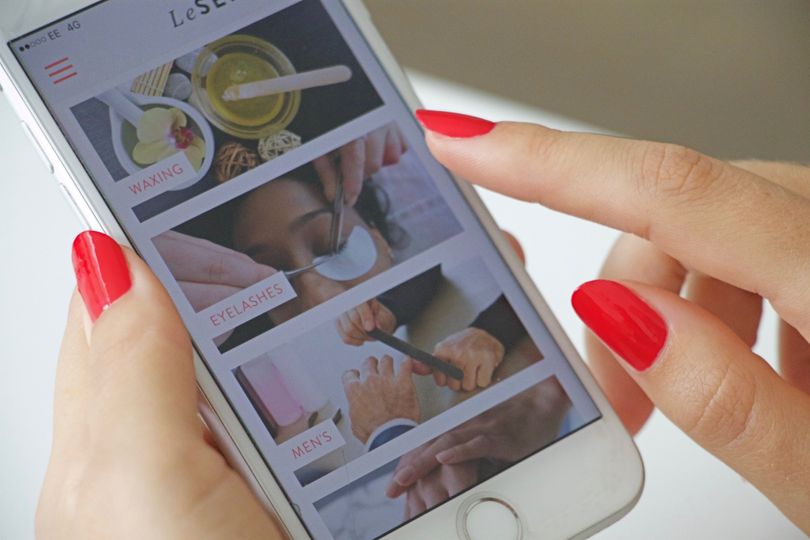 We've all heard the horror stories surrounding the infamous gig economy: overworked, underpaid, no workers rights. But the gig economy isn't all a draconian landscape of unfair and poor working conditions. It can be done right, and it can change the lives of the freelancers, along with the economy and society as a whole. Which is exactly what LeSalon – London's fastest-growing mobile beauty service – is aiming to do.

WHAT IS THE GIG ECONOMY
The gig economy typically describes the trend of businesses hiring independent contractors and freelancers instead of full-time employees. Workers are paid for each "gig" completed – such as food delivery, a taxi ride, or, in LeSalon's case, an on-demand, mobile beauty treatment. Employees don't have fixed contracts, allowing for increasingly temporary jobs and unprecedented flexibility.
WHAT'S THE GIG ISSUE?
The horror stories aren't made of fiction – this relatively new and booming type of labour market comes with a range of detractors. With around 15.6% of the total UK workforce currently working in the gig economy, the government has yet to catch up with regulations and rights to match. While most freelancers appreciate the flexibility it gives them, especially if they just want part-time work, others may miss out on workers' rights such as sick leave, holiday pay, and maternity leave. Technically, gig workers aren't even guaranteed minimum wage.
One such case that has spurred on more criticism around the gig economy is that of Don Lane's – and understandably so. Lane was a self-employed delivery driver who had worked with DPD for 19 years when he died. While suffering from diabetes, Lane reportedly missed appointments with specialists feeling under pressure to complete his rounds for DPD. He faced £150 penalties for every day he failed to find cover. He was fined for attending one doctor's appointment and subsequently missed three others. Ultimately, he collapsed at the wheel of his DPD van before dying in hospital.
Sadly, the conditions Lane worked under aren't a rarity. Long hours, fines for days off and missed delivery targets are common.
One delivery firm that works under Amazon requires drivers to work for free until they've accumulated £1500 in credit. This is then held against them. Given the strict restrictions enforced on couriers, making even minimum wage is a painful process. Worse still, reaching minimum wage often entails handling up to 200 parcels per day.
THE GIG ECONOMY DONE RIGHT – AND HOW WOMEN CAN LEAD THE WAY
Despite the negative press, the gig economy has been embraced by most involved in it. It has empowered and opened up a wealth of opportunity to workers while also allowing businesses to cut costs by only paying when the demand is there.
Currently working with over 100 trained and insured beauty therapists, LeSalon is playing a role in the gig economy that enables their Salonettes to choose exactly when and where they want to work. And importantly, how much they want to work too – there are no aggressive targets or minimum hours that are typically demanded of workers in the salon industry.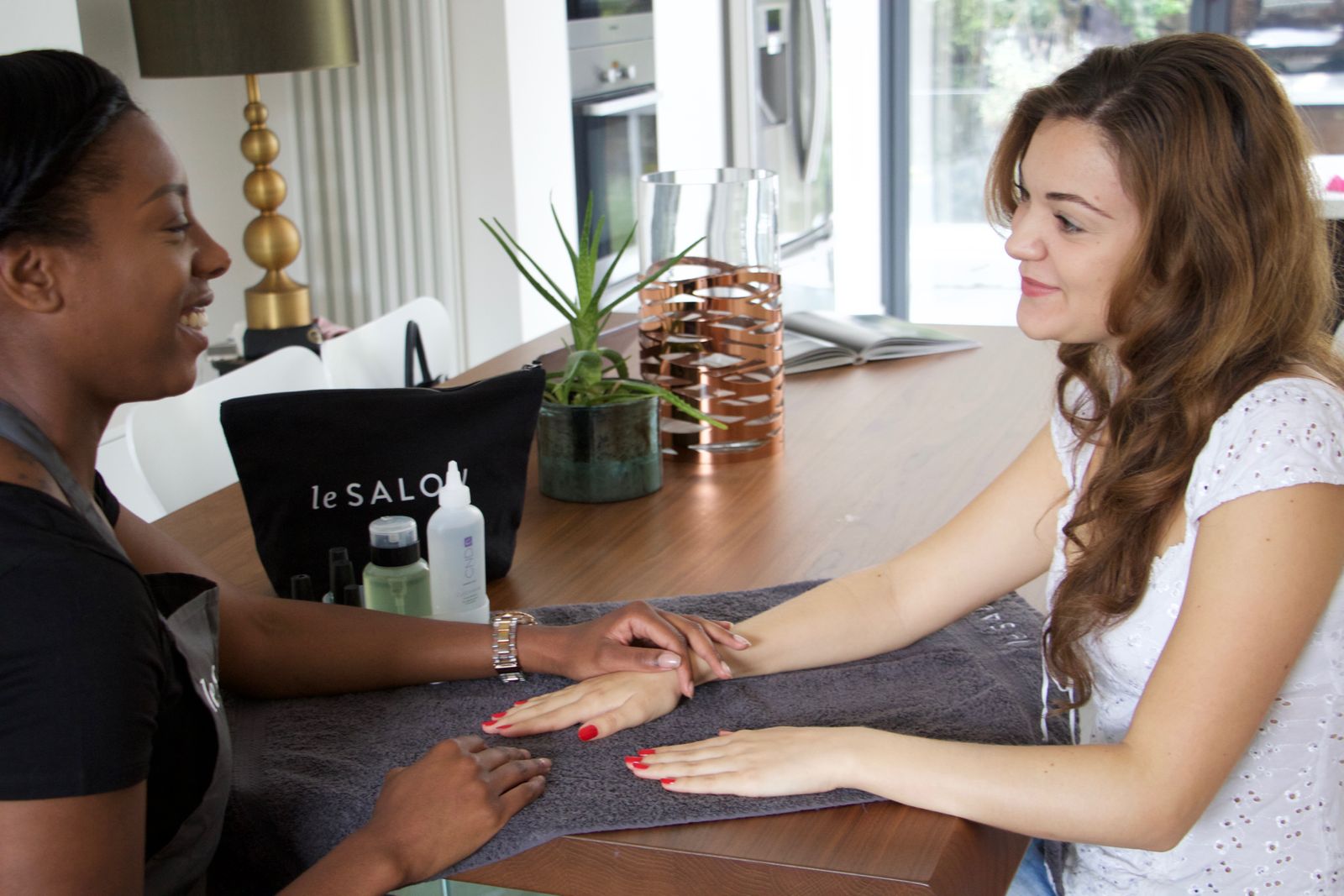 Two million women are expected to become their own boss by 2019. This is certainly propelled by the existence of the gig economy – rather than threatening jobs, it provides an opportunity that was unimaginable a decade ago. When once women felt shut out by traditional workplace inflexibility, they now have more freedom over hours and control over earnings than ever before.
Naturally, this is good news for women wanting a smooth transition into the workforce after giving birth, for example – they can choose to work a few hours while their children are at nursery or daycare, all while keeping their skills fresh.
One such example at LeSalon is Christine Thompson, a Salonette of 3 years. She's taken advantage of the opportunity at LeSalon to balance her work and raising her 4-year-old son. Thompson says, "I had been working long, anti-social hours at a salon in Shoreditch before my son was born. Once he came along, I had little choice but to quit working there."
"LeSalon was a god send for me – I started working a few hours here and there to earn extra cash, all without needing to be tied down to a full time job. Now that my son is older and at daycare at lot, I work more hours with the help of LeSalon and even earn more than at a salon."
An agile workforce is good news for the economy and society as a whole too. As one would expect, when women are able to fulfil their economic potential, GDP rises and poverty decreases. If British women are seeking self-employment work opportunities, we shouldn't be looking to making this a difficult process. Holding back platforms is in no one's best interest.
THE FLEXIBILITY FACTOR
Increased job flexibility is the main benefit of entering the gig economy. It does come at a price – that being work benefits such as paid leave, maternity leave and sick pay. This trade-up is something most self-employed workers are aware of, and certainly, something made clear to LeSalon's therapist applicants. Most have been self-employed for many years and understand what it entails completely.
Julia Kermode is chief executive of The Freelancer & Contractor Services Association (FCSA) explains: "For the majority of independent workers it is an informed choice and they value the flexibility that being self-employed offers.
"If their engagers provide them with benefits and rights that blur the boundaries of their employment status, then the workers become more akin to an employee and they would lose their flexibility which the majority would not want."
"A lack of protection is part and parcel of their employment status."
In fact, extensive polling of male and female Uber drivers, for example, found that five out of six say they prefer the flexibility of being self-employed to the possibility of employee perks.
MORE THAN JUST A GIG
Many gig workers spend their days in relative isolation – delivering food or driving a car – lacking the team environment associated with most traditional workplaces. LeSalon aims to tackle this by bringing together the community of Salonettes that work with them – whether it's ping pong nights, family days in the park or integrating with the back office team over drinks.
More than just social events, LeSalon helps Salonettes with continuous free training and support – ensuring their skills are up-to-date and ever-improving.
FINANCIAL FREEDOM
Gig economy jobs are often associated with low pay – even below minimum wage. But it doesn't have to be. LeSalon shatters the beauty industry's glass ceiling by offering Salonettes a majority commission for every treatment they do – giving them the opportunity of earning in the region of £800 per week. The beauty industry notoriously has barriers in terms of earning potential, coupled with long hours, and overbearing managers imposing stressful sales targets.
Many therapists dream of quitting their exhausting salon work to work solo, but lack the existing client base. Even with a set of loyal customers, the constant marketing and admin involved can become overwhelming and keep them from what they're best at – their craft. LeSalon does that hard work for them.
Ultimately, the gig economy has it's pros and cons – just like any other type of labour market. But when tackled in the right way, ensuring fair wages, support, training, and total freedom over jobs, it can be a success for everyone involved. Importantly, it has to be a well-informed choice embarked upon by workers. On the flipside, companies must take responsibility for their role in this ecosystem by granting full control over hours worked and the number of gigs done to workers, along with appropriate pay.
While you're here, take a look at some of the services provided by our amazing Salonettes. Whether you fancy a manicure, or a wax, we've got it all and straight to your home!