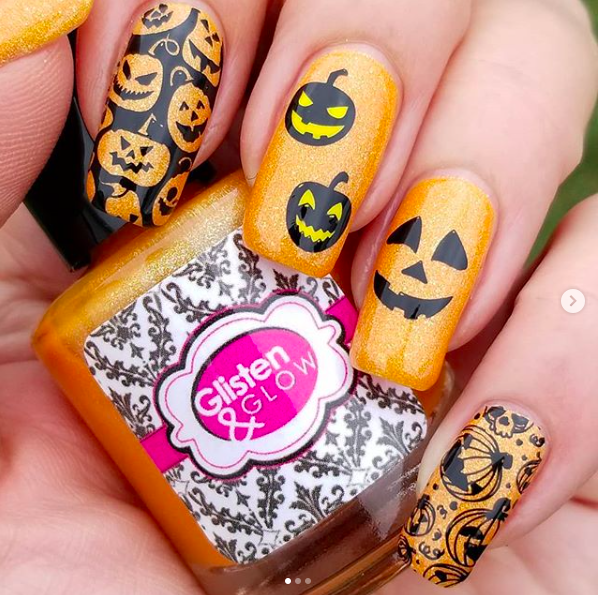 It's that time of year again where we get one day to bring out the inner child in all of us: Halloween! Actually, while you're at it, why not use the whole month to be a kid again? Your boss may not approve, true, but luckily for you, we've got a way around that.
We've put together a list of Halloween nails to get you into the spirit – and, in case you have to follow any dress code, you can go for the subtler approach, or you can go all out for the spooky season.   
Classic Halloween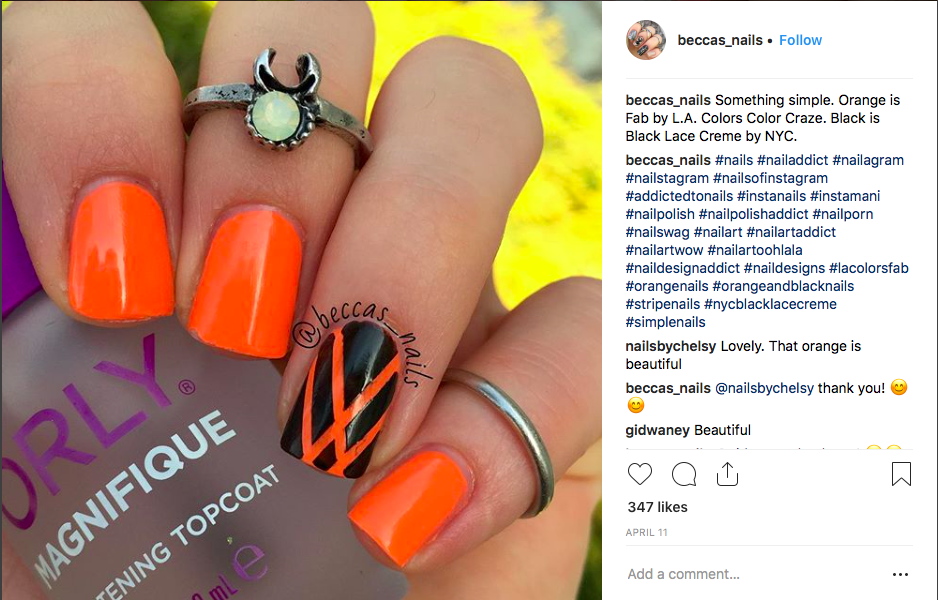 For the minimalist, go simple with the classic Halloween colours: orange and black. Use one colour for the base coat and the other to paint a couple of lines/designs. This way you're still getting the essence of Halloween, but it's not super crazy so it'll be probably go unnoticed.
Paper, snow, A GHOST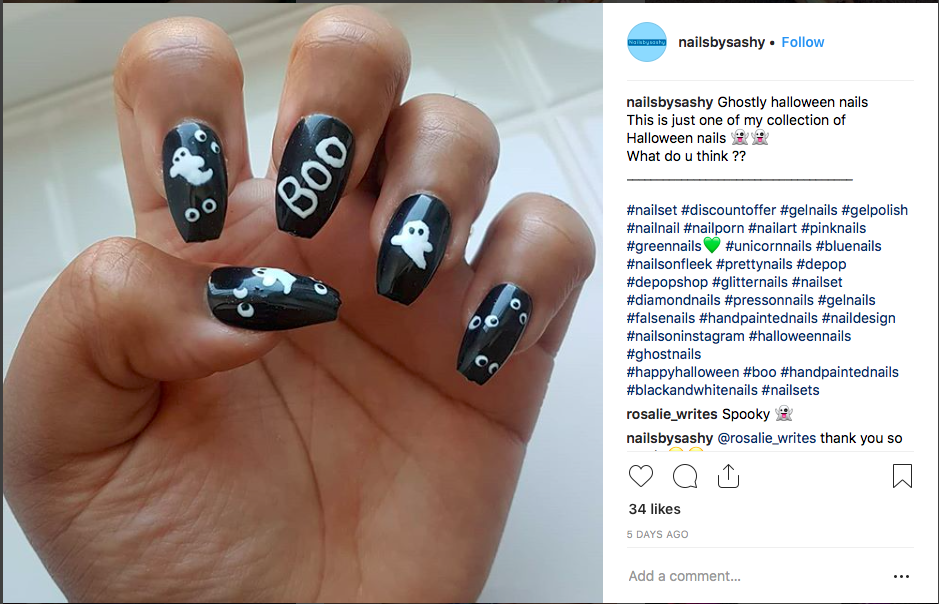 You might not like the overtop, crazy designs and that's fine with us. This nail art is still spooky, but your boss probably won't tear your head off for being unprofessional – and, they're super cute! 
Creepy Crawlies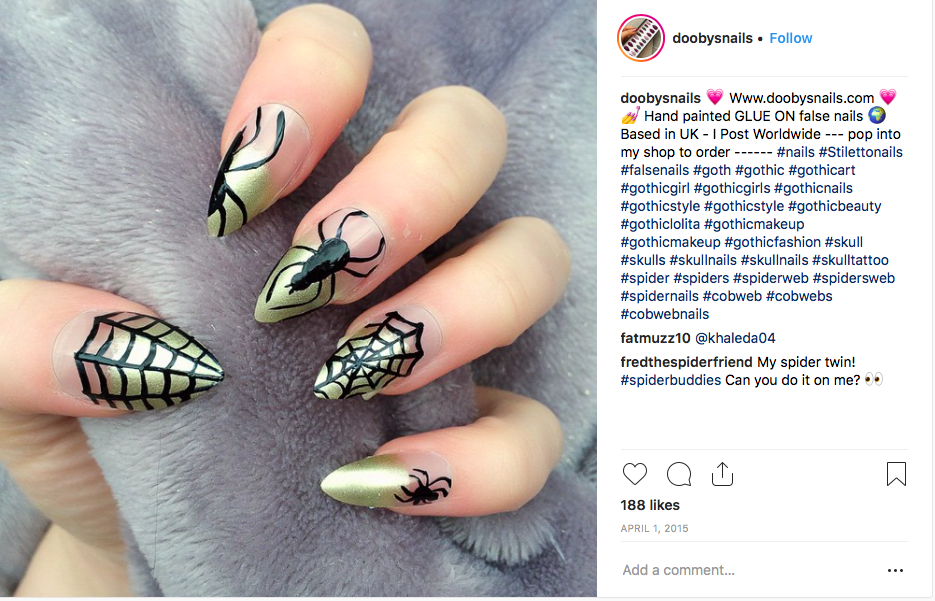 Yep, spider nails are a thing. You might have a spider phobia (which, trust us, is more than fair), but why not face your fears with this look. Okay, so it's not really the same thing as being face to face with a spider, but are you really willing to do that instead? Plus, they actually look super classy, yet still give off creepy crawly vibes.
Bloody Red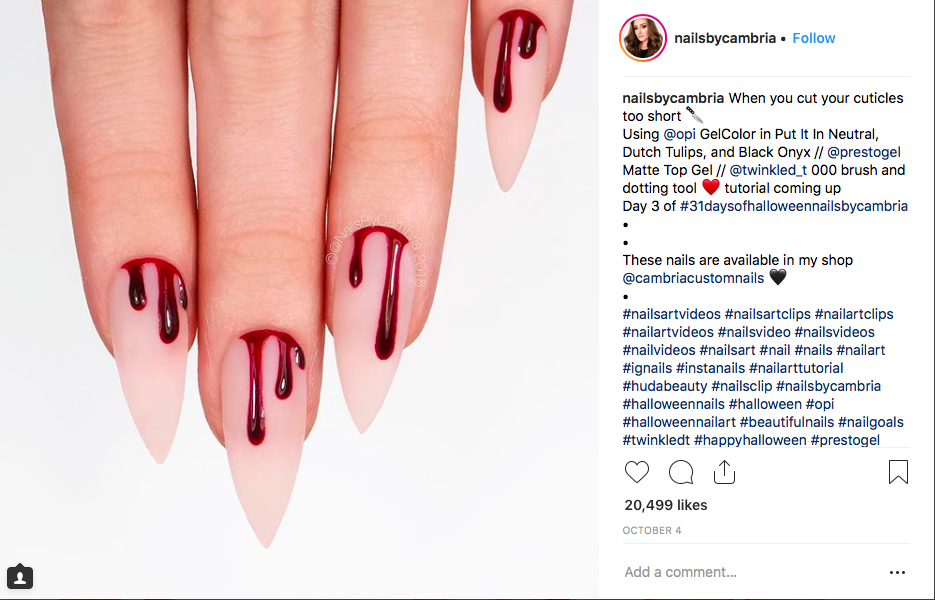 Why not go all out with some bloody creepy nails. This design will truly get you in the Halloween spirit; there's nothing scarier than blood, right? Your nails will be sure to give shivers to anyone passing by.
Elegantly Spooky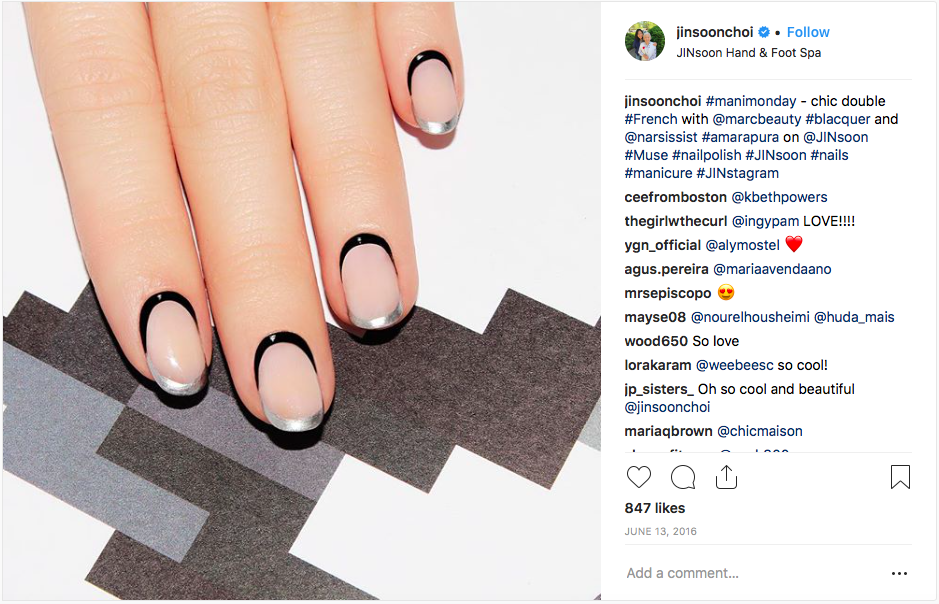 For those who don't feel like they can walk into the office with bright orange nails and crazy designs, why not take a subtler approach. Trace the bottom and top of your nails in contrasting colours to achieve an elegantly creepy look.
Claws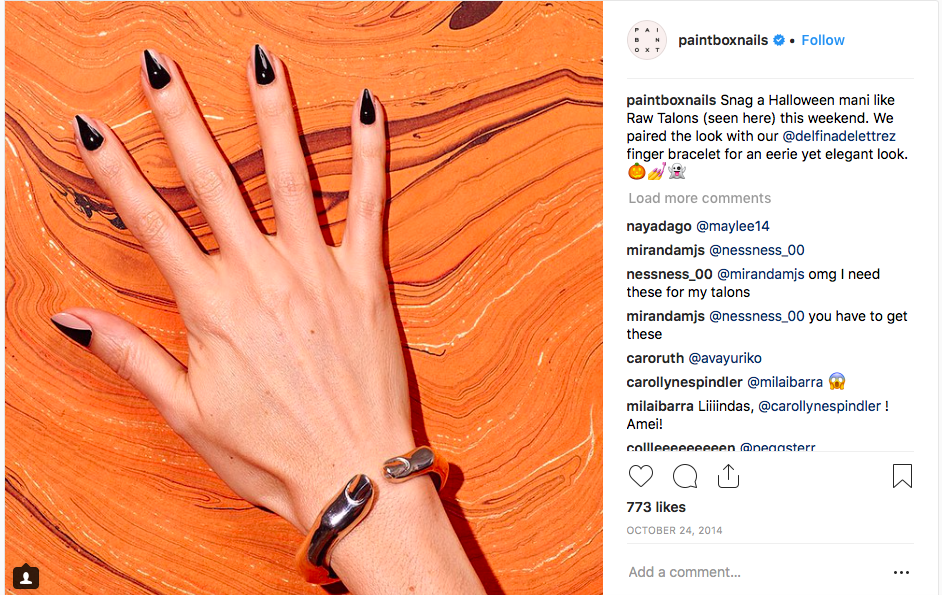 Now, you could go all out and change your nail shape to a claw shape, but we're thinking that might be worse, in the long run, …and possibly dangerous. So, instead, why not draw on faux talons – paint on a nude base colour and draw a black triangle overtop. The same amount of fun, but it's definitely less of a hazard!
Pumpkins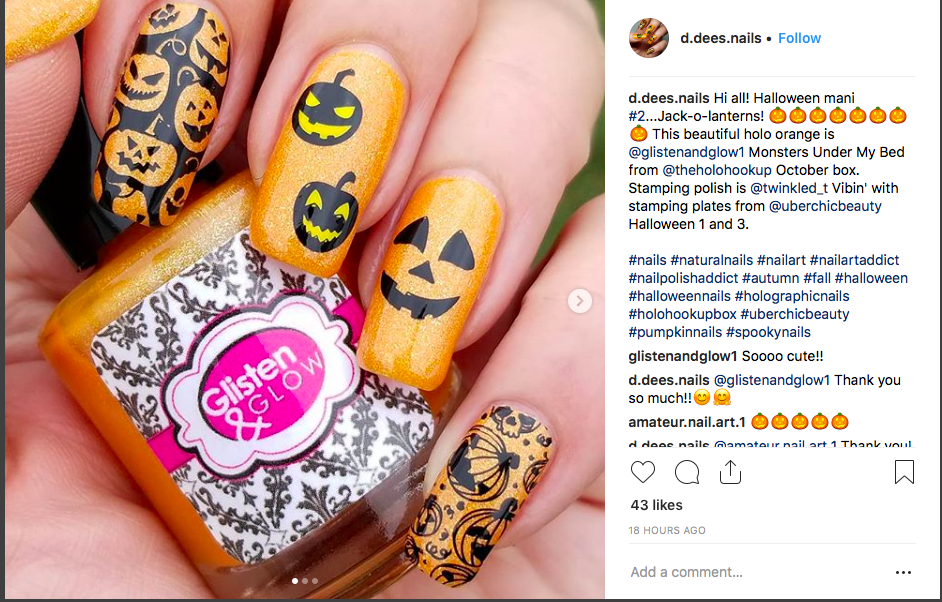 It's all about pumpkins during the Halloween season, so draw your scariest pumpkin faces ever on each nail. Consider this far less messy and tiring than actual carving.
It's safe to safe that there's a nail design for all types of people, so take your pick. I mean if you haven't got a spooky mani, is it even Halloween? We're not so sure. Book your next manicure with us today and show us your Halloween spirit! If you enjoyed this post, give some of our similar articles a read.