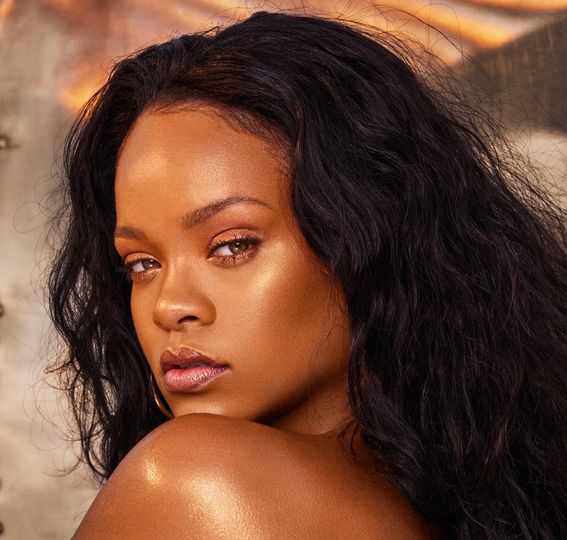 Even if you're not into beauty, you probably remember the first time Rihanna launched her beauty collection. After all, it's hard to forget the endless beauty fanatics frantically pushing and waiting outside Harvey Nichols to finally get their hands on the new Fenty Beauty collection.
The collection, targeting all skin types and featuring 40 different foundation shades, was all the talk especially for darker skin tones who have had trouble in the past finding their ideal shade. Rihanna seriously changed the game in terms of makeup: giving more foundation shades, glamorous eyeshadow colours, and the best shimmering lip glosses. But she hasn't stopped there. Always waiting to bring out the next best beauty product, Rihanna has recently come out with her Fenty Beauty Lava collection and trust us when we say, you're going to want to constantly show off your body because it definitely does not disappoint.
The Fenty Beauty Lava collection consists of 5 amazing products focused on giving your body that glow that you never thought could be possible. This collection is bringing body glitter back in fashion in the best way.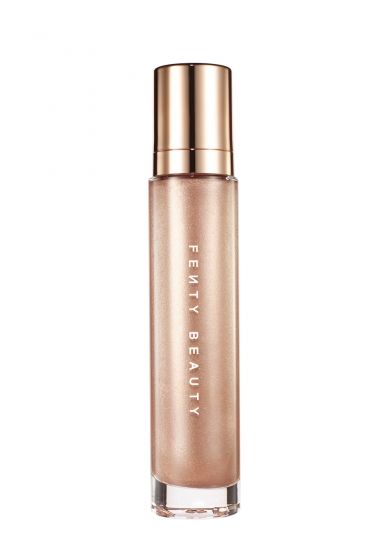 You no longer have to go on holiday to get that vacay glow we've all been dying for. Fenty Beauty's Body Illuminizer bathes your skin with a glorious shimmering lotion. All of us makeup fanatics know the importance of highlighting your cheekbones and now it's time to do the same with our body. Get that dewy radiance the right way! If that's not enough for you, we can guarantee that you'll be addicted to the yummy vanilla scent that comes with it.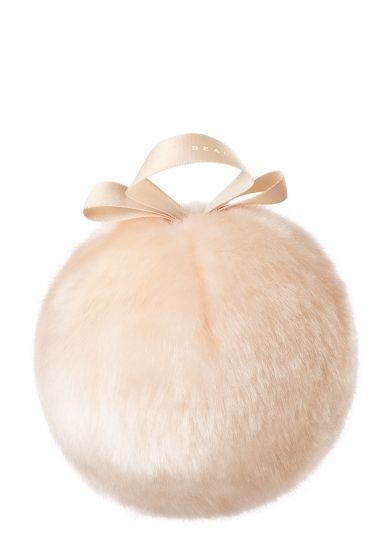 Pre-packed with shimmer, this Pom Pom Powder Puff will provide you with a highly-reflective highlight. Just dab it over your body till you get the look you want. The Rosé on Ice Pom Pom is a rose gold shimmer that lets out loose glitter after every touch. Give your body the glow it deserves with this ultra-soft, vanilla and coconut scented puff.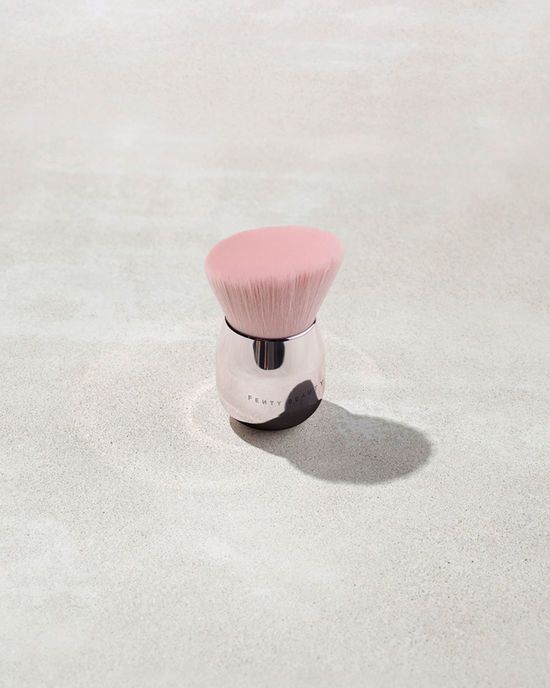 A unique brush designed to curve to your angles to provide an effortless finish. The Kabuki Brush is made with soft, synthetic bristles and is perfect for blending both liquid and powder products. Just glide the brush over your collar bones, shoulders, arms with the Body Illuminizer or Diamond bomb to achieve a soft, subtle glow. No word of a lie, it's honestly the perfect buffer.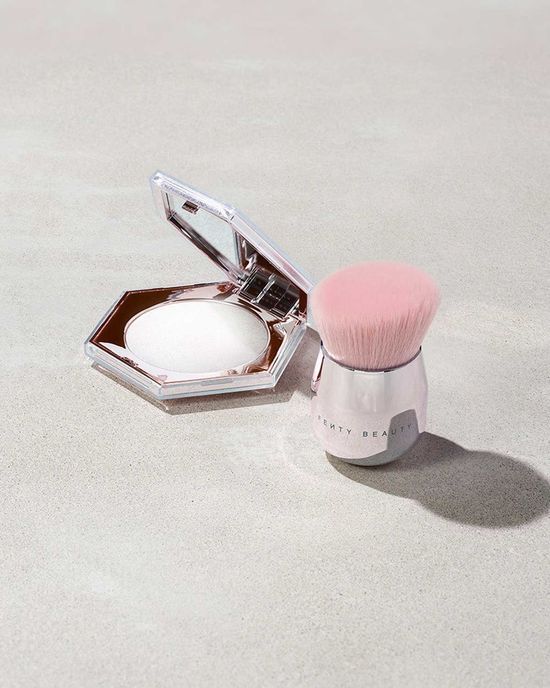 If you're feeling a bit extra one day, then the Fenty Beauty Diamond Bomb is the product for you. Providing an intense highlight, the Diamond Bomb powder takes glow-up to a whole new level. This jelly-powder product melts into your skin leaving your body coated in an icy glimmer. You can use it over your body and face to achieve that all-in-one glam highlight.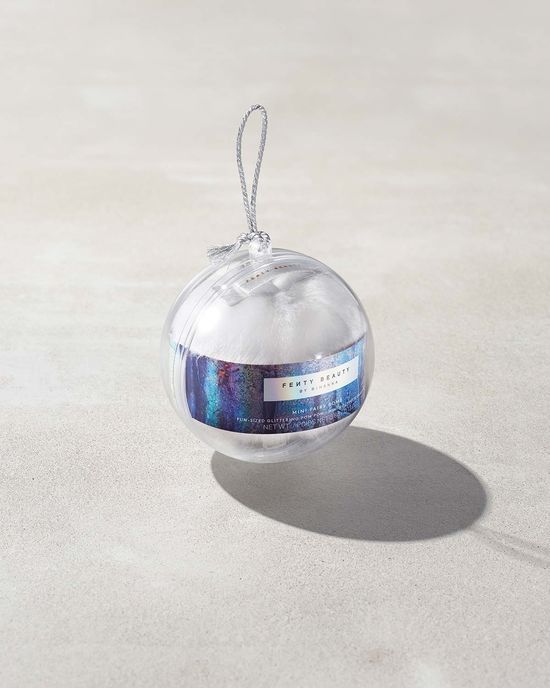 There's nothing better than when a brand also produces travel-sized products so that you can bring your fave beauty products on the go. Rihanna launched a Mini Fairy Bomb which you can carry around with you to touch up your highlight whenever and wherever you are. With every dab, a bit of pink shimmer will come out to ensure you feel and look glam all day, every day!   
Rihanna's Fenty Beauty Lava Collection works on all skin tones. After all, everyone deserves a little shimmer, especially during the festive season. Go full glam or opt for a subtle shimmer: with any of these products you'll be able to achieve the look you want. Start viewing glitter as an accessory because after using these products, you won't remember a time where you didn't highlight.
Start subtle by getting a shimmery manicure instead! There's nothing better than fresh nails!