Four flirty Valentines manicure looks
By Jade Attwood, November 17 2020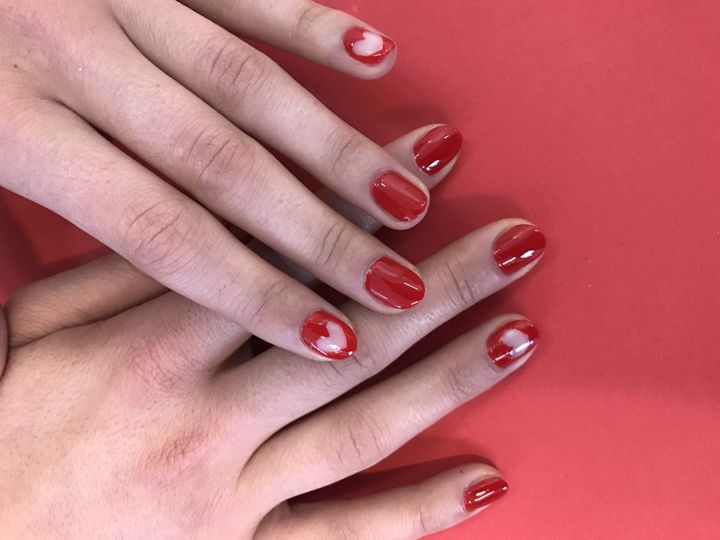 Whether you're heading out on a big date, celebrating your love with a long term partner, or hitting the town with friends, everyone wants to look and feel great on Valentine's Day. From manicures and pedicures to new hair-dos, of all the special occasions the year has to offer, it's Valentine's Day that gives us the best opportunity for a bit of pampering.
Of all the procedures you can enjoy this Valentine's Day, one of the most indulgent is the manicure. Not only is the treatment itself a great way to relax and unwind, the results will leaving you feeling fantastic for weeks to come. However you're celebrating the festival of love this year, why not treat yourself to one of these four flirty Valentine's manicure looks.
Block colour
Classic, stylish and sophisticated, block colour never goes out of fashion. The obvious colour choice for your Valentine's Day manicure is red. The colour of passion, turning your nails red will help you to get into the mood for love. Though they all fall under one umbrella, there are actually many different shades of red to choose from. For a more playful look, opt for a lighter, brighter tone. For a seriously sensual style choose a deep red, and if you're heading out for a formal event go for the deepest, darkest shade you can.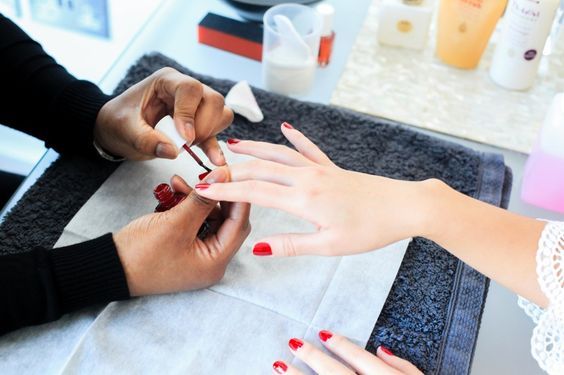 Alternatively, if red isn't your colour, or you just want to go for something a little bit different, choose another block shade for your Valentine's manicure. If you've already decided what you're going to wear, you can match your nail colour to your outfit and create a fantastic overall aesthetic. If you're yet to select your dress, choose a neutral shade for your nails so they'll coordinate with anything.
Naked
If you want to go for a more low-key look, a naked manicure is the perfect choice. It's also a great option if you have no idea what you're going to wear on Valentine's Day, and want to keep your colour choice completely open.
During your naked manicure, your practitioner will remove the dead skin from around your fingertips, tidy up your cuticles and sculpt your nails into a beautiful, elegant shape. They'll then apply a few coats of high-quality clear varnish to give your nails a glossy finish and to protect them from daily wear and tear. If you're not used to having colour on your nails, this is a good option as it will allow you to enjoy beautifully finished nails with a subtle finish. The naked look is also the perfect choice if you're going into work bright and early the next morning.
French tips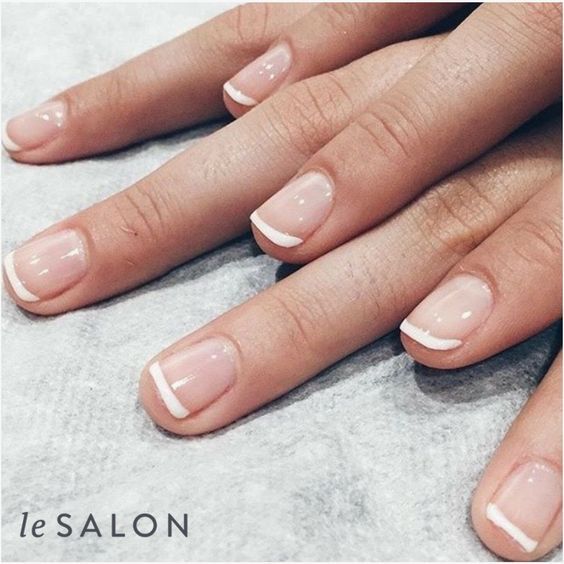 Another classic manicure look, French tips are sexy, stylish and always on-trend. Similar in style to the naked look, we finish off French tips with an elegant sweep of white polish across the top of the nail. The perfect choice for anything from a romantic meal into an elegant soiree, French tips will help you to feel truly fantastic this Valentine's Day.
One of the big benefits of a professional French tip manicure finish is that it will be incredibly durable, this means you'll be able to enjoy your perfectly polished nails for weeks to come. So even after your Valentine's roses have wilted and gone, you'll have something to remember your special night.
Embellishments
If you want your nails to play a central role in your Valentine's Day look, you can give them extra impact with a few embellishments. For a Valentine's manicure that sparkles, add rhinestones, or you can ask an expert to create a design on your nails using varnish. Hearts are an obvious choice for the festival of love, though you can also opt for sensual swirls, stylish sweeps and any other design your manicurist has mastered.
Giving you the chance to add a fun, flirty, or sophisticated finishing touch to your Valentine's outfit, a professional manicure will help you to feel fantastic on the day. Whether you're using your nails to highlight other colours in your outfit or simply adding a finishing touch to your look, a manicure can help you to achieve the style you really want. Book your manicure now and start looking forward to this enduringly romantic occasion.