Meet Beatriz And Olivia: Founders Of BomBom Morocco
By Zoe Greenwood, January 10 2019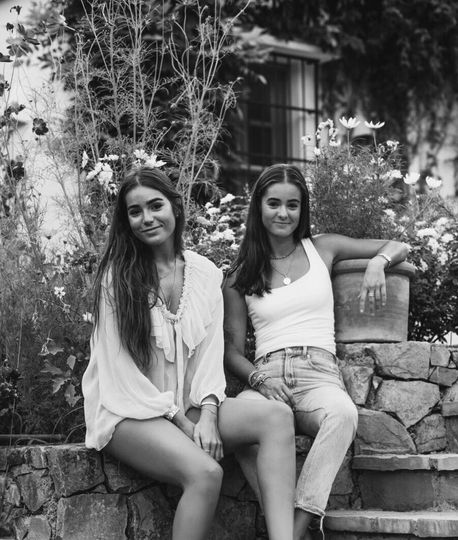 Beatriz and Olivia. The two sister's behind BomBom Morocco – a brand with the sole purpose of empowering women and making them look good. Their love for Morocco and passion for all things fashion gave them the confidence to start their own business.
Their products are full of unique and funky designs and they have since grown into a fun and fabulous brand – we mean, a handbag is a woman's staple accessory, after all!
We spoke to Beatriz and Olivia about BomBom and the inspiration behind it.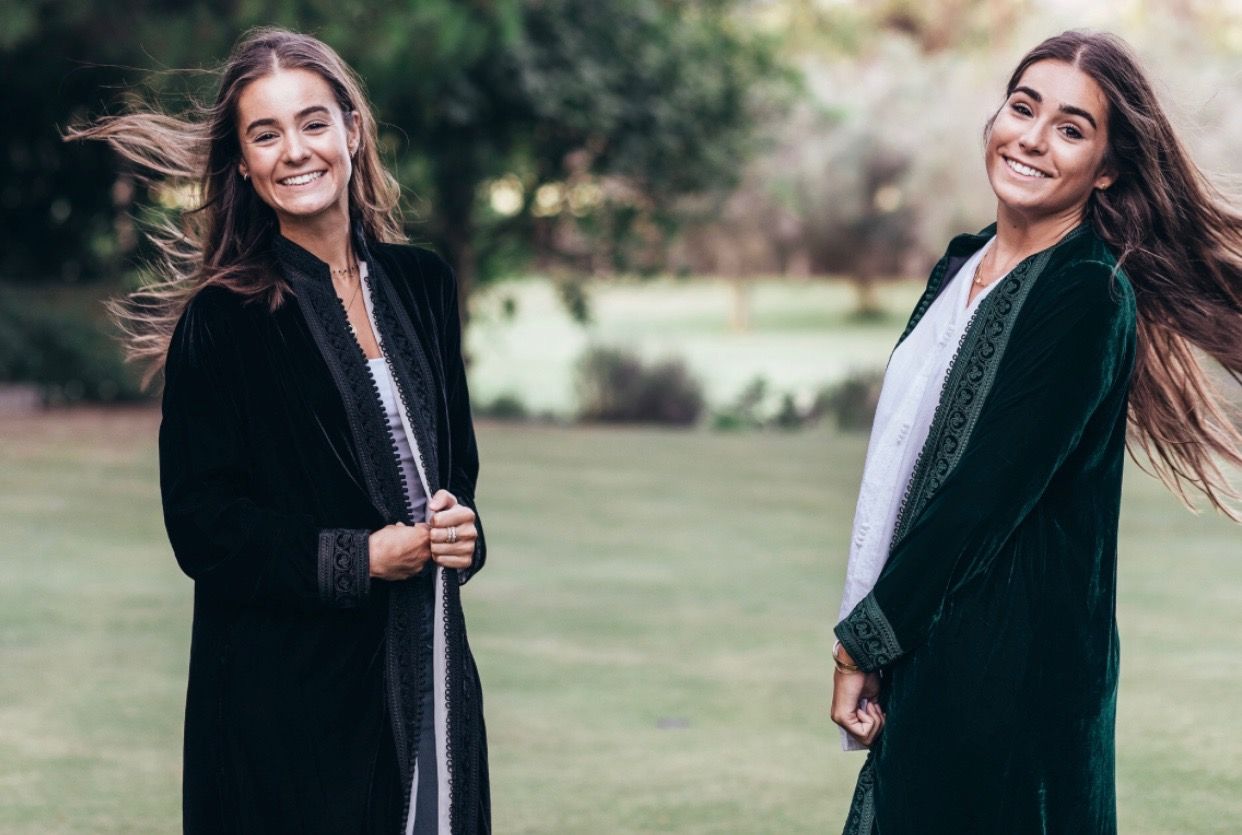 Describe BomBom Morocco in 3 words.
Beatriz: Original, sustainable, empowering
Olivia: Ethical, chic, affordable.
What was your inspiration behind BomBom Morocco?
Beatriz: Aside from the bespoke nature of BomBom and its products that we saw a gap in the market for, we wanted to create something that encompassed our love for Morocco and the colours and vibrancy it radiates. Secondly, it's hard for girls these days to show individuality in the way they dress without having to pay extremely overvalued prices. We wanted to place ourselves at a price point that is affordable, but also gives back to our producers and does not damage our vulnerable planet.
Olivia: We wanted to create something that combined the rustic colours and textures of Morocco with a chic accessory that could be used all over the world at an affordable price. The personalisation aspect was also a no-brainer as well love everything with our name on it. We love Morocco and have been visiting there our whole lives so it's a special place for us.
What has been your proudest moment since launching BomBom Morocco?
Beatriz: There have been a few actually when you start as a very small business you don't realise how difficult it is to be successful so we feel very proud when we make it to significant milestones. For example, hitting our first 1000 units, signing with well-known established brands and taking on our first employee. We have just taken on another girl in London and hoping to make our team 5 girls by the end of January. We never envisioned what growth at BomBom would look like but we feel huge pride In expanding our team and our collaborative capabilities.
Olivia: Some of the collaborations we have done with global brands and as a result, got some awesome press and people wearing our products. It was also pretty cool when we hired our first employee!
What's it like working with each other e.g. do you each bring something different to the business?
Beatriz: It's actually an amazing thing being able to work together and there's no one I would rather do this with than Olivia. We both have very different strengths so we complement each other very well – one of us is better at the financial side and supply chain component and the other is more creative and stronger at driving sales and exposure, so it's perfect. Also, being sisters means we know each other better than anyone so allocating jobs and work comes quite naturally to us, which helps as we don't live in the same city. And no one gets over arguments faster than siblings so it's very healthy!
Olivia: We both have very different strengths and really complement each other which makes it work. We haven't killed each other yet!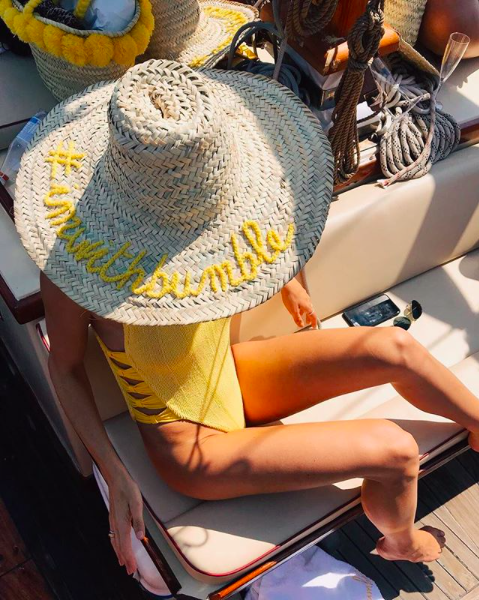 How do you divide the work – have you ever had any difficulties in terms of different opinions?
Beatriz: As I mentioned before we have different strengths and we are aware of those so we don't actually set about allocation tasks as much rather than just know that a project or problem is best suited to the other. I mean anyone who has a start-up is aware that difficulties can arise and obviously siblings are more prone to argue which sometimes means things can get quite heated if we disagree on something. That being said, we are quite in tune with what we want and what direction we have in mind for BomBom so we rarely have any difficulties. When we do have disputes they are usually about one of us wanting to launch a product and the other not thinking it's the best idea. Then if the other really wants to and believes it will work, we go for it.
Olivia: Bea loves bright, bold colours and I prefer more neutral colours, so we sometimes disagree on these. It's a good thing though because it means we really cater to everyone's preferences.
Your products are gorgeous – how do you come up with such creative and unique designs?
Beatriz: Thank you! We are glad you like them. Still, to this day our best seller is our large personalised bag so we don't change that much, we just make alterations and increase the quality by offering lining and other amendments. The rest of our collection, however, is all designed by both of us on an ongoing basis. We get inspired by things we see or trends that we are interested in at that time and it's a lot of fun being able to see them materialised into something we design.
Olivia: We create what we feel we need/want and then hope that others will like our designs too!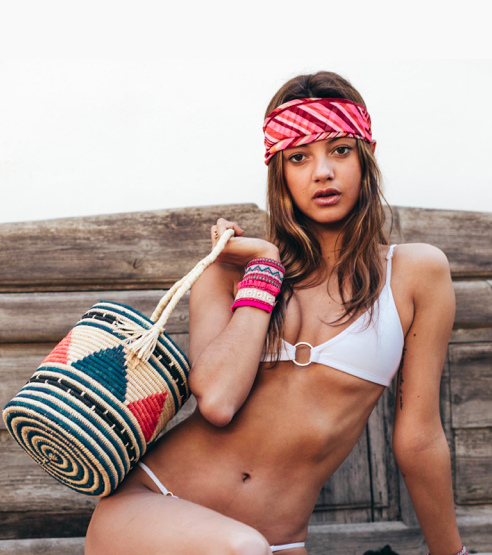 How do you both unwind after a busy week?
Beatriz: I go through different phases of how to unwind, either opting for super relaxed and lots of outdoor activities or 48 hours filled with lots of partying and socialising. It mostly depends on who I'm around not what I'm doing.
Olivia: Drinks with friends or a bath filled with oils and salts – depends on the week, I guess!
What advice would you give to other women who are thinking of starting their own business?
Beatriz: Just go for it! If you are motivated and truly dedicated to following it through, even if it doesn't work, nothing should hold you back from trying. That being said, it's not easy, it's a lot more work than we ever anticipated, things go wrong more than they go right and creating a following is really difficult. But, don't let the hardships put you off!
Olivia: Follow your gut.
What does the future hold for your business – any new and exciting possibilities?
Beatriz: Unfortunately, we can't share that with you yet, but we have some amazing collections that will drop in the early new year. We have been working super hard on them and really excited to share them with you.
Olivia: We will be launching a new product in time for Christmas next week – watch this space!
And lastly, what is your favourite nail colour right now?
Beatriz: I just tried out a faded cherry blossom pink for the first time and I'm absolutely LOVING it!
Olivia: Put it in Neutral – OPI.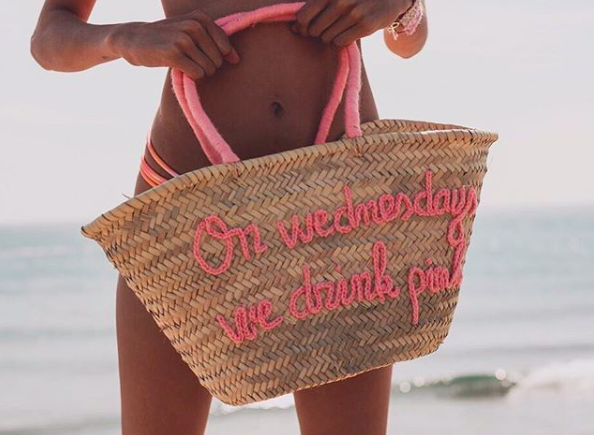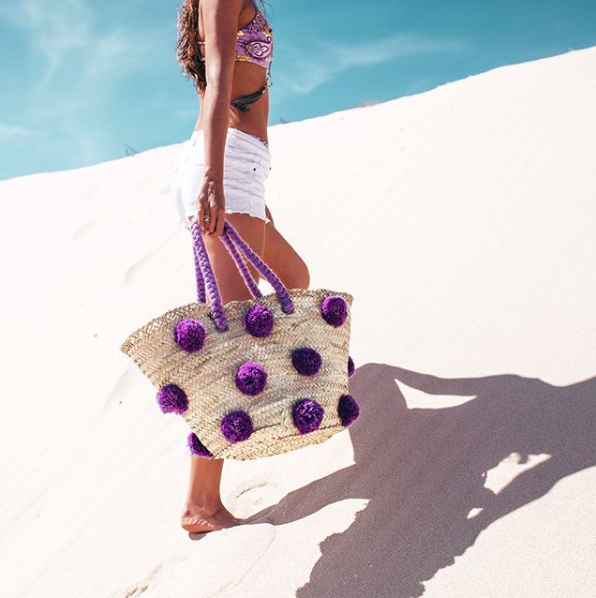 A big thanks to the lovely Beatriz and Olivia for their time with us! If you liked this article, check out our 'Ladies Who Launch' section on our blog – we interview female entrepreneurs on all things business, family, and life.
Website: https://bombommorocco.com
Instagram: bombom.morocco
And, hey, fancy a manicure to go with one of these gorgeous accessories? Book now with LeSalon!