10 questions with Rachel, founder of Koru Kids
By Brid McNulty, January 8 2019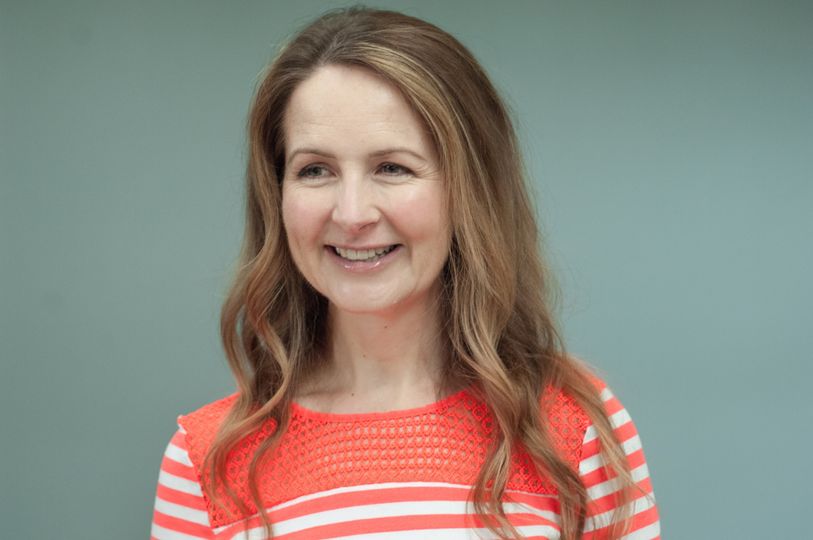 We're excited to introduce this week's female entrepreneur Rachel Carrell, founder of Koru Kids. Not only because of her drive and commitment to providing parents with safe and reliable childcare but because like many of you who book with LeSalon, she's a working mother juggling her business with family life. Let's get started!
What exactly is Koru Kids?
Koru Kids has the broad mission of supporting working families with their childcare. Working parents of young kids are probably the most stressed, exhausted people on the planet. Currently, parents—usually, the mum—patch together their childcare arrangements in stolen moments late at night. We're building Koru Kids to be the "glue' holding everything together, providing childcare directly alongside ancillary services. We have two services – for babies and toddlers, we arrange daytime nanny shares, while for older kids, we have an after-school pickup and nanny service. For both of our services, we also do all the paperwork for the families – the contract, payroll, payments, taxes, and so on – as we know how busy working parents don't have spare time for all that stuff.
So you have to tell us, where did your inspiration for Koru Kids come from? 
I had had a baby, and all my friends had babies, and I found myself in a lot of conversations about childcare and how difficult it was to sort out: hard to find, unreliable, incredibly expensive. I felt compelled to start my business Koru Kids to make it easier for working parents and to make sure that as many children as possible can have amazing experiences in their early years, which are so important for setting the foundations of their whole lives.
What sets Koru Kids apart from standard childcare services?
The Koru Kids platform incorporates several different services, each of which has specific competitors. For example, there are many nanny agencies which provide nannies to families in exchange for a large lump sum fee. Other parents find their nanny from a listings site like Gumtree. Other companies specialise in nanny training, nanny payroll, babysitting or emergency services.
However, none of these provides seamless services – they all do just one thing. We're using technology to bring it all together. We do everything from training to contracts to supporting on-going feedback conversations between nannies and parents. Our aim is to take the mental load off of parents so it's simple to arrange great quality childcare.
What's the most rewarding thing about what you do?
I'm passionate about solving the problem of childcare because it is one of the most pressing issues facing our society.  Childcare is core social infrastructure. It's what allows women to work and modern families to function. It's mainly mums who take on the burden of managing complex childcare arrangements, and this is a group of people who have little spare time or emotional bandwidth. I know this first-hand—I'm one of them.
I want to build something that helps mums, dads, children and childcare workers all at once; something lasting and beneficial; something sustainable and that people love.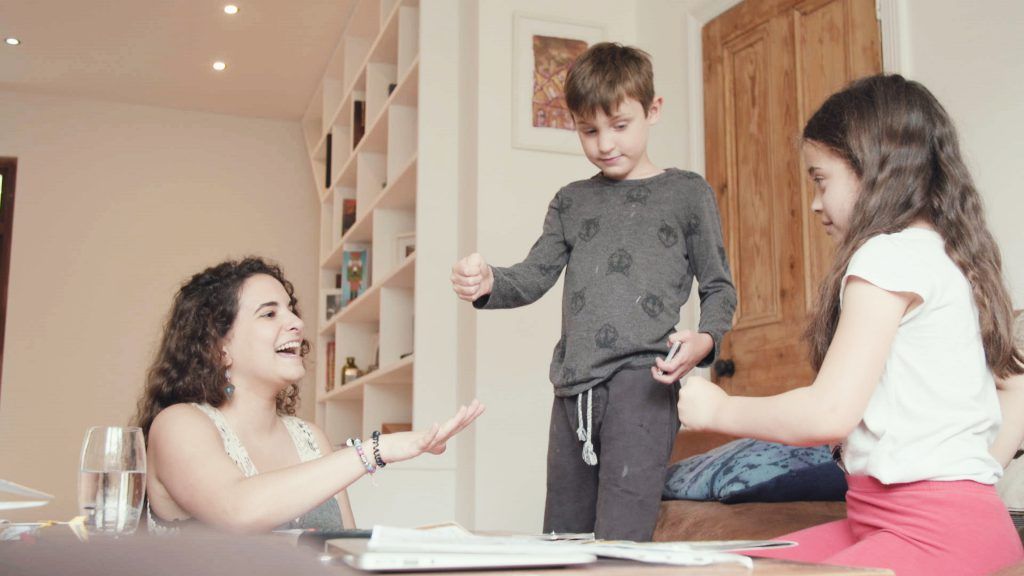 Kids come up with the funniest things sometimes. What's the best thing you've heard from a child before?
My three-year-old daughter makes me laugh every single day!  She's very into "making plans' (like her mummy) so she'll come up to me and say, "Mummy, this is my plan. First I'll have a wee. Then I'll have a chocolate biscuit. Then I'll watch two Peppa Pigs. Then I'll have another chocolate biscuit." We have to be careful not to laugh when she says things like this as she hates being laughed at.
I love watching her learn language – recently she referred to one leg of a pair of tights as "a tight' and the whole thing as "a clo' (one clo, many clothes…). It's amazing when you can see the gears working in their heads.
This weekend she asked me, "Why is water not a plant?" which was actually a really hard question to answer.
How do you unwind and relax while building a business?
Anytime I'm not working on the business I'm spending time with my daughter, new baby son and my husband Dave. We'll go for long walks in Highgate Wood – it's a great place to escape to. My daughter is also a big fan of Cosmic Kids yoga on YouTube so we love to do that together.
Name one woman in business who you admire.
Can I name someone in politics instead? It's kind of business! As a Kiwi, I'm so incredibly excited about the new New Zealand Prime Minister, Jacinda Ardern. She's young, smart, female, pregnant, compassionate, thoughtful, genuinely lovely… I am so proud to be from the country she's leading.
How do you think people would describe you in four words?
Hmm, I'm not sure – I'll have to ask my team for this one…
They said driven, loyal, thoughtful and open-minded – which is lovely to hear!
Enabling a nanny to look after your children requires a lot of trust. How do you build this foundation of trust so that people use your services and continue doing so in the future?
One of the biggest problems with the childcare market is identifying quality. It's a nightmare for parents to navigate. That's why we recruit, vet and train all of our student nannies. We meet every student face-to-face and check two references. It's rigorous – we accept less than 10% of applicants.
Most parents meet the nannies and do a short trial so they can get to know them better – it's important for everyone to feel comfortable before they decide to go ahead.
Last but not least, what's your favourite nail polish colour to sport?
I like neutrals that look polished without much effort. Taupe is a classic favourite.
A huge thank you to Rachel for taking time out of her busy schedule to chat with us! Find out more at Koru Kids online.
Make sure to check out some of our services here at LeSalon. There's never a bad time to pamper yourself!