Founder of My Hair Secret, Emma Procter reveals her story
By Hannah Southern, January 7 2019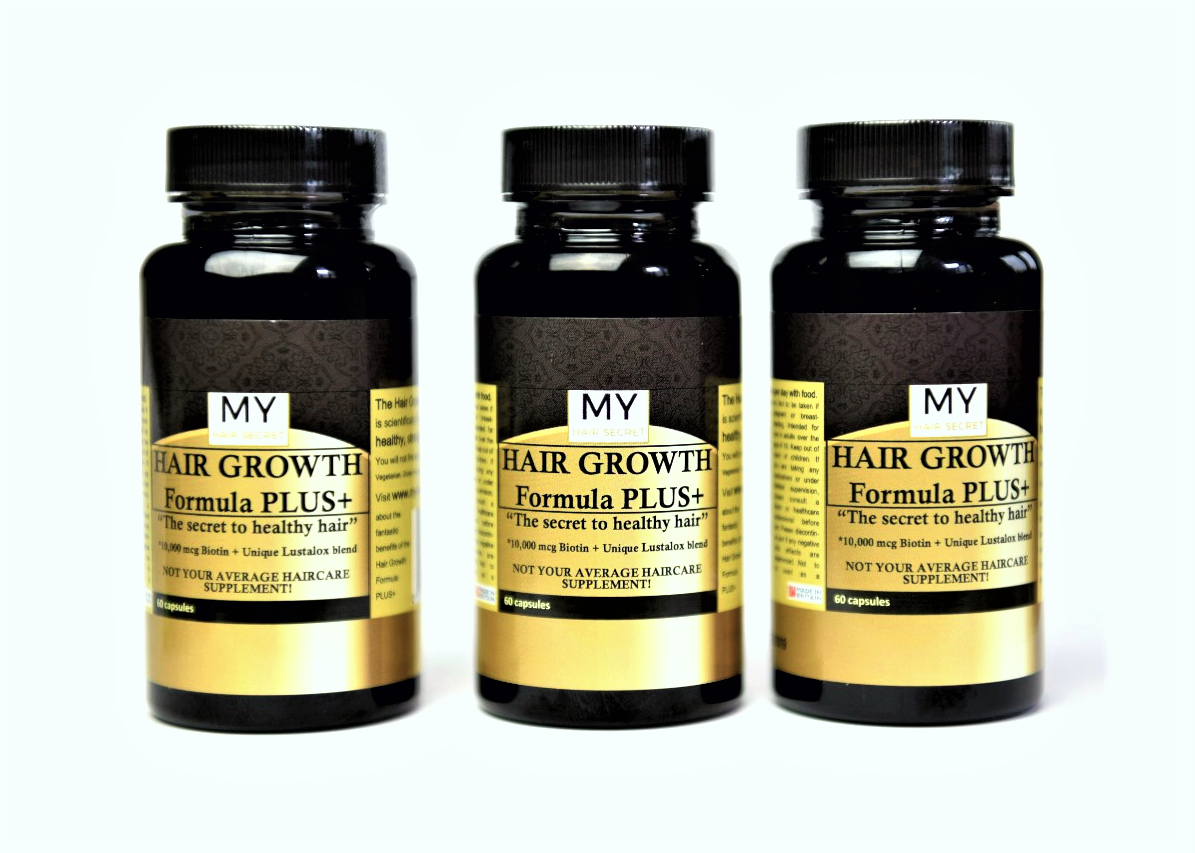 We are really excited to share Lancashire scientist and founder of My Hair Secret Emma Procter awesome journey. Emma has created a formula to help people achieve and maintain healthy hair growth. After living with a condition that meant Emma experienced hair thinning, she set out to find a solution for herself and others who suffer from thin, weak hair and hair loss in general.
Her product "Hair Growth Formula PLUS+' contains her own unique blend called Lustalox and is free from gluten, dairy, and other animal products. It's suitable for vegans and is drug-free. "My Hair Secret' also has an amazing online question and answer service, where clients are free to ask Emma confidentially about a hair problem they might have. We have been lucky enough to have a chat with Emma and learn more about her fascinating experience.
My Hair Secret is an amazing creation, what originally drove you to create it?
I had a fantastic job as a science teacher which I really loved before my medical condition got the better of me and I had to, unfortunately, give up my career teaching. Originally, I was inspired to create a hair growth supplement because of this condition, for myself! I suffer from Ehlers Danlos Syndrome (EDS). This is a genetic condition that affects the collagen in your body  including your hair, skin, muscles, tendons and organs. This leaves you at risk for heart failure, scarring, joint hypermobility and other things.
EDS has caused me to have really thin hair. This along with the medication I take contributed to my hair falling out when brushing and washing. I searched for a solution, but there wasn't anything on the market that I had faith in (as a scientist I am a sceptical customer!) and that I could take due to digestive issues and ethical beliefs.
Who is My Hair Secret aimed at?

My Hair Secret is aimed at anyone who wants to maintain healthy hair growth. However, I have had some audiences that I didn't expect. A lady, who had just had radiotherapy and chemotherapy, had lost her hair and thought that she would have to start wearing wigs. So, I suggested that she tried the Hair Growth Formula PLUS+. She was really shocked and happy that her hair had started growing back. The feedback is one of the best and most rewarding aspects of My Hair Secret.
What makes your product different from others in the market?
There are products on the market, some of which are available through the NHS, but our product is a natural alternative which also contains other nutrients essential for healthy hair growth. The Hair Growth Formula PLUS+ is completely drug-free, cruelty-free, suitable for vegans, dairy and gluten free. This makes it a fantastic alternative option for those who want to try and avoid negative side effects, have dietary needs or are against animal cruelty.
How did you go about researching and creating your product? How long did this process take?

When researching hair loss and the reasons behind why people suffer from it, I found a link between a hormone called Dihydrotestosterone (DHT) and hair loss. I spent a lot of time researching DHT and how it could be possible for this hormone to have an effect on hair growth. I found that a genetic predisposition may be causing some hair follicles in certain individuals to be sensitive to this hormone. Which makes them shrink or become inflamed and therefore unable to receive adequate blood flow and nutrients. This causes the hair to become weak and thin.
As a scientist, I already had a good understanding of the biology of the follicles, scalp, and issues relating to hair growth. Specialising in chemistry gave me knowledge of how substances work together and how they can affect the human body.
I spent just over a year researching hair loss and the best vitamins, minerals, and nutrients to help hair growth in order to make my formula. I found that specific levels of certain ingredients had the optimum effect. For example, there is a level of Biotin that seems to have a great effect on hair growth, but when you go over this, the effects don't seem increase. However, there may be an increase in sensitivity to it. I also found that certain ingredients work very well together, such as Zinc and Selenium
Although it has taken a lot of time and effort, I have really enjoyed my journey in making this formula. It makes it all worthwhile when I see the positive feedback and results from customers.
How do you feel that My Hair Secret stands out and can change the current space?

I have noticed a huge growth in the vegan market and in the hair care market, specifically hair loss prevention. People are looking at how to get quality hair growth and are more aware of what they are putting in their bodies. Our product perfectly compliments what people are looking for in a supplement and hair care today.
We vow not to use any animal-derived ingredients. I hope that this will raise awareness to the fact that there are still products out there that unfortunately do. Specifically, hair care products that contain collagen derived from shark cartilage.

What has been your biggest achievement in your business to date?

Customers who have bought the formula and have fed back that it has worked for them is the most rewarding aspect of running a business. Furthermore, I like to support customers by offering free advice on my website in "Hair Loss Q&A" where people can message me directly with hair related issues confidentially.
There is a competition on social media where each week somebody is chosen as #Kingof.. or #Queenof.. their profession. Due to the help and advice I offer on my website, and the fantastic results customers have achieved thanks to My Hair Secret, I was awarded as "Queen Of Youthful Hair" which was a really nice surprise.
Have you got any advice to give those who are thinking about or starting up their own business?

Try and keep costs down! There are a lot of great tools out there to help you grow your business. Just be careful not to get carried away. Often some things aren't necessary. Assess what you really need and keep those overheads in mind because they are quick to add up!
When you start your own business it is like having a baby. At first, it needs all your attention and it will keep you up all night. You will have to adapt your life in ways you never thought you would, in order to keep it healthy and alive. It is hard work, but if you love it and put in the effort at the beginning it will grow into a healthy adult.
Remember that you can't do everything on your own, you do need a support network. Choose people with the skills you need and let them do their job. Trust them to do their part so that you can concentrate on what you are good at. Build that strong family for your business.

What has been your biggest struggle so far with creating My Hair Secret?
Starting from scratch with a low marketing budget has been difficult. It is all well and good knowing the science behind the product and that it works yourself. However, it is a totally different challenge trying to show the whole of the UK and beyond your vision. It has been very challenging to begin building that trust that an established brand has already.
What does the future hold for you and your business?
My Hair Secret is still in the early stages and we are very excited about the future. We are currently looking at introducing a couple of new products which compliment the hair growth supplements. We are hoping to bring out a shampoo, conditioner and a scalp treatment. So that we have everything anybody needs to help maintain healthy hair.
Has there been a difference in work-life balance since launching your business?
I think that anyone who owns their own business it becomes part of you and the lines do become blurred. I have a partner and a son, who is currently applying for university, so I have to make time to help him with his application.
Finally, for our the last question, what is your favourite nail colour ever?
I love a red berry colour!
Find out more about My Hair Secret:
Don't forget to check out LeSalon's service – fancy a pedicure? We got you!