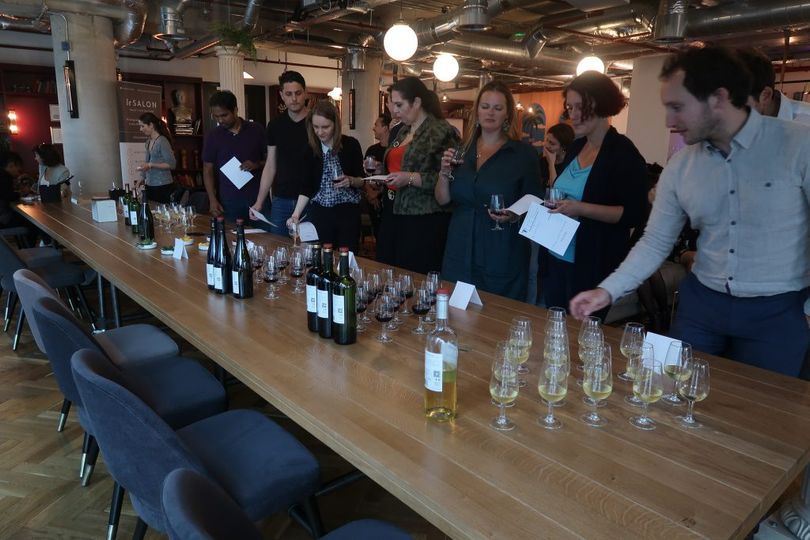 Last night, we hosted our first customer meetup. It was held in the amazing Mindspace offices based in Aldgate, and we had lots of our lovely clients turn up for a fun filled evening!
So, what does a customer meetup involve? Here at LeSalon we are beauty obsessed, so throughout the evening we had one of our talented beauty therapists, Christine, offering free manicures for everyone. As well as manicures, we also teamed up with One To Wine to hold an evening of wine tasting, because if you think about it, is there really a better combination than a fresh mani and a glass of wine? We don't think so.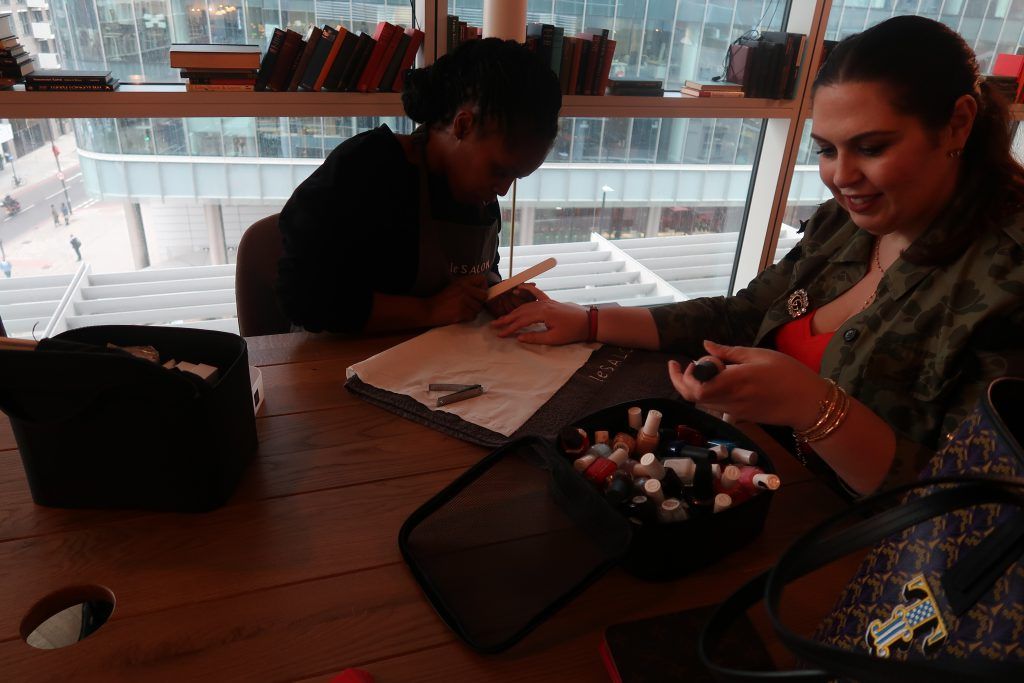 After chatting with everyone and enjoying a welcome drink, we kicked things off with a game, in which you had to get into teams and match each glass of wine to a certain ingredient. Let's just say, things got real competitive. We all had our eyes on the prize, which funnily enough was a bottle of wine! Although our team didn't win (we were all very ashamed to come into the office with the bad news this morning), we can't complain, as we got to sample lots of new wines and learn a lot about the different ingredients involved, such as pine, mango and berries!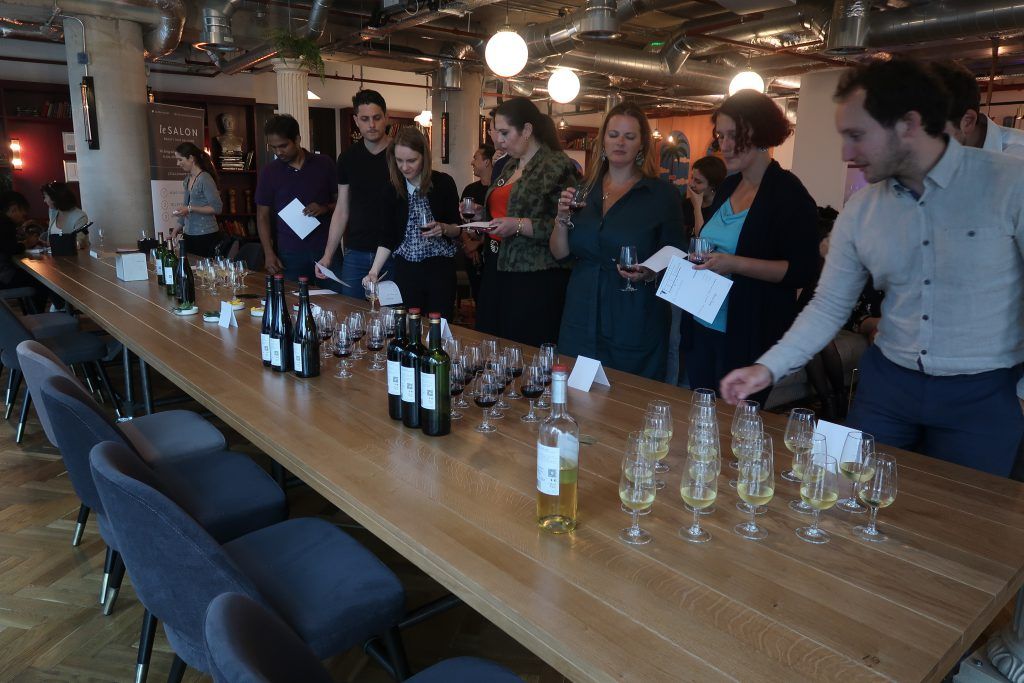 Once the game had finished, we moved over to the bar to enjoy a wonderful array of different wines and cheeses. It's safe to say that One To Wine really knew their stuff, and it was a highly educational (not to mention delicious) evening. We look forward to working with them again in the future for more events! All the while, the manicures were still going on, with everyone choosing lots of bright colours for the summer season!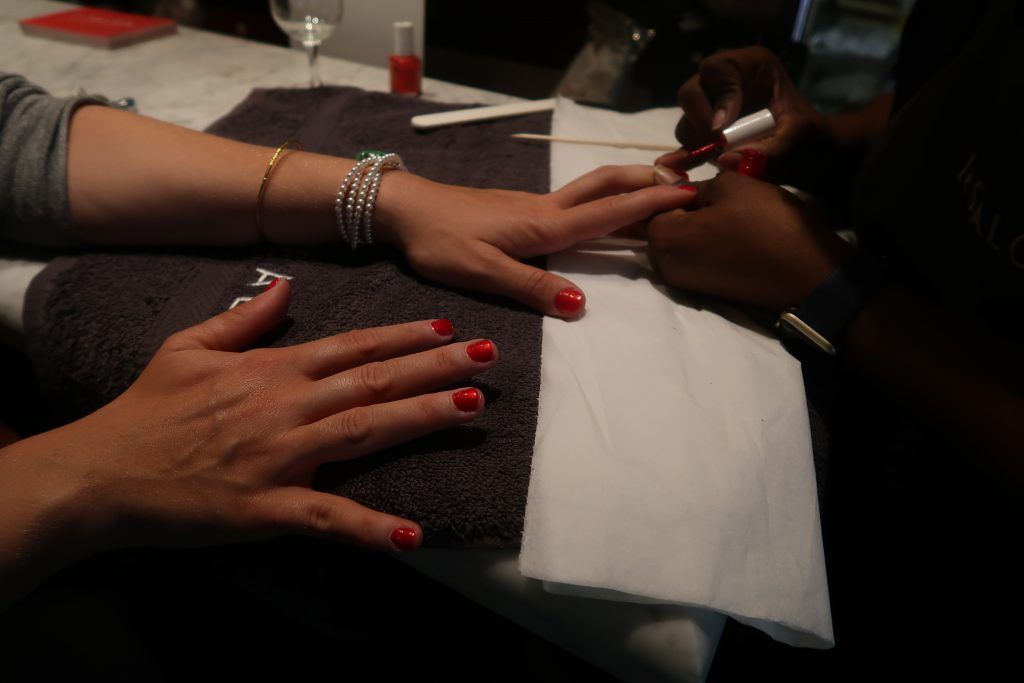 THANK YOU
We would just like to say a huge thank you to our clients for coming to the meetup, it was so lovely to chat with all of you and to hear about what beauty treatments you have been loving! We would also like to thank Mindspace for letting us host the event in their offices and One To Wine for providing such a great service.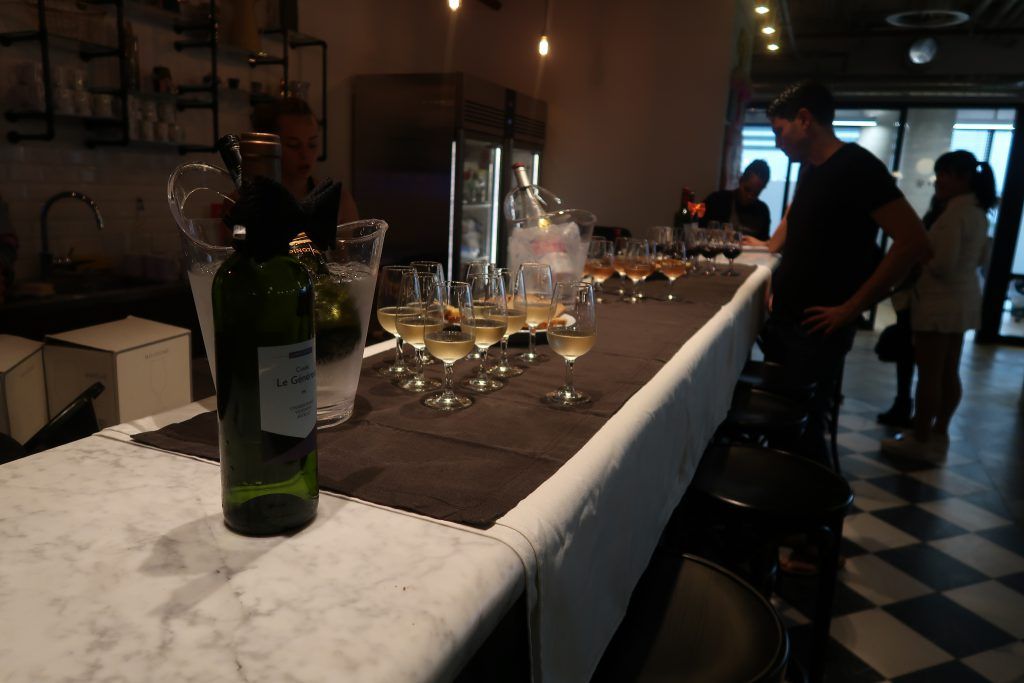 Interested in us coming to your office? Check out our website to learn more about what we do and how you can get involved.
And, hey, fancy a manicure? You can book one with LeSalon!