10 Female Tech Companies To Watch Out For
By Jennie Waeland, June 12 2020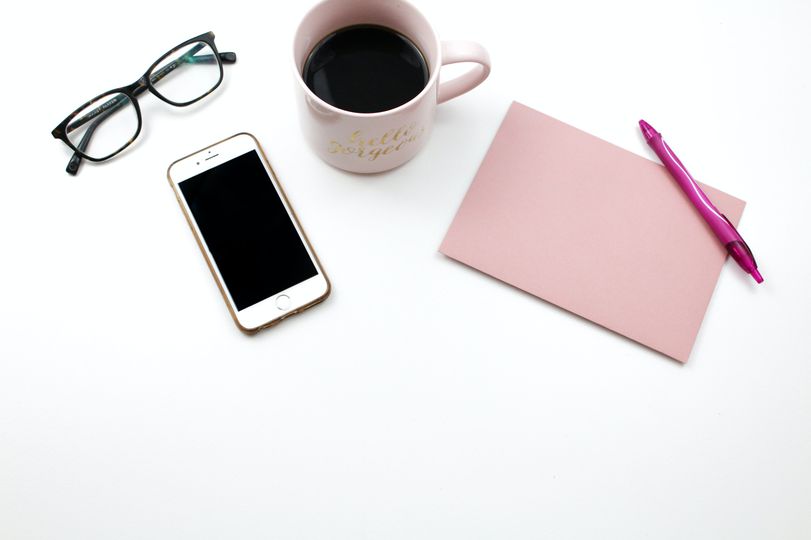 In the digital age, we are inundated with choice of apps, websites and tech products. All of our needs are at our fingertips, from wellness and sport to beauty and treatments. With our busy schedules, we women can benefit hugely from this new, immediate technology. 
We have compiled a list of 10 tech companies and products to watch out for, who cater to women. 
WILD AI is a training app which takes the reality of female bodies into consideration. As women, our bodies are constantly changing, whether it be pregnancy, menstruation or just everyday life. There has always been a gap in the market for female-tailored fitness apps, which help us workout and eat well whilst listening to what our body needs. WILD AI lets you track your cycles, sleep, mood, hormone changes and many more aspects to help you get the best out of your healthy lifestyle. 
Aavia is a health app which learns your cycle and helps to improve your pill-taking habits. Birth control can often feel tedious and mundane, especially if you are on the Pill. It is important to take your Pill at the same time everyday to increase its effectiveness, however it can be hard to remember, especially if you are out and about for the whole day. By downloading Aavia, you will be reminded to take your pill and you can easily track your health on one app. You can even record your mood. 
Elvie has created the world's first silent wearable breast pump. Whether you choose double or single, it fits into your bra comfortably and does not require any wires or tubes. This allows you to get on with your day whilst pumping, and everyone else is none-the-wiser. It contains five parts which are easy to clean and assemble. You can connect to the app on your phone to monitor milk volume, set a timer, track your pumping history and control the pump remotely. The Elvie Pump works without the app too. 
"Properly timing intercourse can double a woman's chances of conception, but as many as 75% of couples get that timing wrong" 
Ava is a smart wristband designed for tracking your fertility, collecting data whilst you sleep. It can recognise five of the six days during a cycle in which you are able to conceive. The device lets you know when you're ready to conceive days earlier than LH tests. Their website states that Ava works "with 50% more precision than the calendar method used by typical period-tracker apps"
"Menopause is reached after you've missed 12 consecutive periods. Usually this occurs between the ages of 45-55, but some women reach menopause earlier due to cancer treatment, surgical removal of the ovaries, genetics, lifestyle factors, and other health conditions", states their website.
Lisa Health is an app which helps women in their midlife manage and prepare for menopause. Using scientific research, they provide personalized guidance and tips. Menopause is something that all women experience and it shouldn't be anything to be worried or ashamed about. Lisa Health has created a safe space to prepare for symptoms, access resources and join a community of ladies going through the same thing. It all begins with a quick, free and confidential assessment. 
Clementine is an app which helps women navigate through confidence, anxiety and sleeping patterns. The app also includes hypnotherapy sessions. The app is supported by trained and trusted practitioners, from cognitive hypnotherapy to sleep specialists. Hypnosis is a guide supported by recordings to help you into a meditative state of relaxation and subconscious thoughts. If you are feeling anxious, this may be the app for you.
Think of tinder, but for mothers! Peanut is an app that helps mothers connect with other mothers in their neighbourhood. They can use the app to chat and schedule playdates (with or without the kids!). Motherhood is a unique experience for every single mother, it can be as daunting as it is incredible. Having a network of like minded women can help mothers feel empowered and supported. 
"On average, a woman menstruates for about 7 years during their lifetime" according to Unicef. 
Freda is a subscription service that delivers organic feminine hygiene products to your doorstep. It is available across Europe. Pantyliners, pads, tampons – you name it, they deliver it. You can even have the choice to create your own box of essentials. They also offer a specialised box for teenagers, who are new to menstruation and need to figure out what works best for them. All products are organic. It is important to find products that work for your body and that are hygienic, as poor menstrual hygiene can have detrimental effects on health and can result in reproductive and urinary tract infections. 
Moody Month is an app which helps you track and better understand your mood. It is tailored to your individual cycle, and allows you to track your mood. The daily feed provides information about the phases of the cycle, your unique symptoms, the moon phase and environmental changes which can affect your mood. It is important to listen to your body in order to give it what it needs, every mood is valid. 
Clue is an app which allows you to track your menstrual cycle and ovulation. By entering your individual data, it provides information from fertility to your hormones. It's predictions are all based on modern science. It has a clear calendar to create an easy overview of your data and cycle. You can also learn about your sleeping pattern via the app. 
Have you used any of these apps before?