10 Easter activities to do during lockdown
By Jennie Waeland, April 9 2020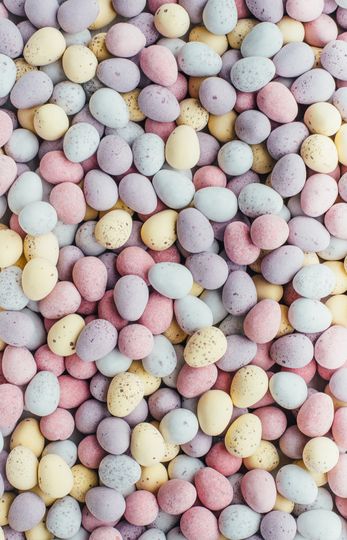 From baking delicious treats to making DIY facemasks, don't let COVID-19 spoil your Easter Weekend. We may be in lockdown, but there are plenty of activities that you can do within the comfort of your own home. Here is our list of 10 fun and creative activities to embark on this long weekend. 
Make your own DIY beauty treatment
The internet is your oyster when it comes to innovative ideas and recipes. Simply pop on Pinterest and you will have a whole variety to choose from. Now is the time to let your creativity take control. Lockdown calls for plenty of self-care and relaxing baths. Why not make your own body scrub or face mask to apply beforehand. Coffee and sugar make great ingredients for an exfoliating scrub. Why not try this recipe?
For a facemask, oats are so moisturizing for the skin and are most likely something you can find in your cupboard. Here is a great recipe.
Easter recipes
Much like with DIY beauty treatments, now is the time to make the use of our current best friend, the internet. Tailor your search to any specific needs – gluten-free, vegan or maybe even just a recipe that uses up the random ingredients in your cupboard! An Easter classic is Rice Crispy Easter Nests as they use very little ingredients and require no baking. Here is a delicious recipe.
If you are looking for a savory alternative, for breakfast maybe, check out these wonderful recipes. 
Try a new coffee recipe
Who can forget the famous coffee recipe that is currently circulating our social media feeds? Dalgona Coffee. This simple three-ingredient recipe creates a deliciously creamy whipped coffee. Simply use 2 tablespoons of instant coffee, 2 tablespoons of sugar and 2 tablespoons of boiling water. Whisk them together in a bowl until frothy and then stir over a glass of milk and ice. Ta-da! It's that easy. 
Create your own Easter manicure
Use this weekend to switch up your nail design and opt for a more Easter-related theme. Check out our Instagram page for Easter nail inspiration. 
Bring the farm to you
Due to lockdown restrictions, none of us will be able to fulfill our Easter dreams of visiting the local farm. Fear not, Wroxham Barns is bringing the farm to you! Each Tuesday at 8:30 am and Saturday at 4:30 pm, they will be going live on their Facebook page to show you a virtual tour of their farm and the adorable animals. This is a great activity for adults and children alike! You can watch it here.
Easter Egg Hunt
It isn't Easter Weekend without an Easter Egg hunt. This is a very flexible activity. If you are lucky enough to have access to a back garden this will work just the same as any other year's hunt. If you live in a smaller space or without a garden, this can still be as easily orchestrated indoors as all you have to do is hide eggs! Due to current supermarket chaos, you may not be able to get your hands on Easter Eggs this year. Alternatively, anything can work – sweets, chocolates or even toys. Get creative!
Get crafty
As mentioned above, the internet and Pinterest are incredible sources for DIY projects. Whether it be egg carton flowers, paintings or bunny nose masks! You have a four day weekend so craft to your heart's content. 
Family board games
Who doesn't love a board game?! Monopoly, Scrabble, Boggle, Battleships… the list is endless. Dust off your collection and get playing with your loved ones. This will help to keep your mind stimulated whilst encouraging friendly competition and hours of fun. 
Video call a loved one
Even though you might not be able to see your loved ones in person, you are still one click away from a conversation with them over video call. There are many apps to use such as Facetime, Whatsapp video, Skype and Facebook Messenger. You could even just have a good-old, traditional phone call. There have been many pub quizzes circulating around the internet for the past couple of weeks as a lockdown activity. Why not scour the internet for one, or alternatively make your own pub quiz. It could even be Easter themed. 
A good old R and R
This is a stressful time that we are facing. If you are not in the mood for DIY crafts and energetic games, simply run a bath or put your feet up. There are a great selection of films to watch on websites such as Netflix and Disney+, and plenty of shows on TV.
Remember, there is no right or wrong way to spend Easter. Especially in lockdown. Do what makes you feel good.