Surgeon, mother, entrepreneur: founder of Doctify Stephanie Eltz
By Jade Attwood, January 7 2019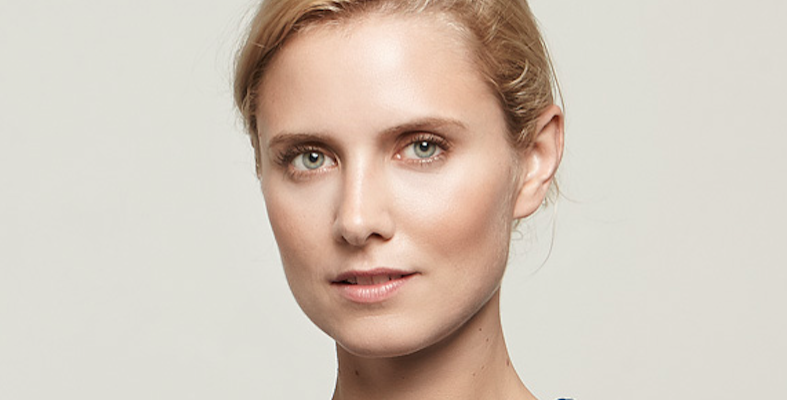 Stephanie Eltz is a woman who has experienced both sides of the patient-doctor relationship. From her first-hand knowledge and intuitive awareness for a more open and simple approach to healthcare, she co-founded Doctify. An app created to bring together patients with healthcare professionals, they seek to give people power over their own health, and the ability to take control of the choices they make. Balancing a busy life of being a Mum, with this entrepreneurial venture Stephanie truly is an icon of the ever ambitious modern businesswoman. We stole a couple of minutes of her time to get to grips with her story and find out more about the future of Doctify.
Doctify is incredible, really taking the helm of digital transformation in the healthcare space. Can you tell us a little more about it?
In times where you can book a trusted, rated taxi driver it has to be possible to find the right doctor when you need one! Doctify provides a solution for patients who want to search, compare and book doctors and other healthcare professionals online. Need an acupuncturist, GP, dermatologist, dentist or cardiologist? Doctify allows you to book an appointment at a time that suits you and it takes you less than 60 seconds. We have created an independent platform that has grown very fast since it launched in summer 2015. Over 1000 health specialists have signed up already. Patients can find and book health professionals for free.
At Doctify we seek to champion, support and advance the doctor-patient relationship by providing greater transparency and access to healthcare through innovation. We are already changing healthcare for the better, and are bringing simplicity to the industry in ways that have never previously been made possible.
What has been your career history prior to this?
I trained in medicine and subsequently as a Trauma and Orthopaedic Surgeon. In collaboration with  Suman Saha (also a doctor) and Daniel Jung (a former investment banker and business consultant) we were able to build the company we wanted, on our own terms. I built Doctify whilst working as a doctor in the NHS, but I had always been entrepreneurial and passionate about using technology to enhance the doctor-patient relationship.
I would have loved to build Doctify within the NHS, but I realised very quickly that it's tough to drive a positive change within such a big machine. My daughter was born two months ago and I am now on maternity leave. Being an entrepreneur and a mother is great because I am more flexible and can also work from home.        
How did you get involved with Doctify and what was it that drove you to create it?
I had an urgent medical problem and was looking for a specialist in my condition. Despite being a doctor myself, I found it very difficult to find the right doctor. Often asking colleagues, my GP and friends. But I eventually had to resort to using Google and then calling various clinics, which was very time-consuming.
I had no quality assurance and it took me a long time to find a doctor who was available. This lack of transparency and the difficulty I faced drove me to create a solution. We have amazing doctors in the UK who are more than happy to see patients, and I wanted to bring the two parties together.
What do you hope to achieve for Doctify, how would you like to change the current space?
Many of us have been in the situation where we're anxious about our own, or one of our loved one's  medical problem. I would like people in the UK to feel empowered to take their health into their own hands and use Doctify to streamline the process of finding a doctor, to get a second opinion, or simply to read more about their NHS consultant. Health care should be as easy and accessible as any other service.
I also want to help my doctor colleagues to be close to their patients by embracing new technology and creating an online presence for themselves. We have been contacted by doctors from Africa who would like to take Doctify to their countries. I would love to contribute to expanding to another continent.
What has been your greatest challenge in business to date?
Creating brand awareness for a health company is difficult. We generally don't want to think about anything to do with medicine until we are actually sick.
What has been your biggest achievement so far in terms of business?
Winning pitch@palace was a big moment for us. The Queen tweeting about Doctify was amazing. Suman my co-founder was even introduced to her — it was such an honour.
What advice would you give to someone that wants to start their own business?
You only live once and why not dare to reach for the stars? On a personal note, I would say to celebrate the small victories and not to be afraid to fail.
How do you maintain a healthy work-life balance?
As a surgeon, I am used to a hectic and stressful lifestyle, and I love being challenged. It makes me feel alive. In order to avoid burn out, I try to sleep 7.5 hours a day, but this has become slightly more difficult since my daughter was born.
Just to finish, what's your go-to nail polish colour of choice?  
Being on maternity leave from my surgical career means that I can finally wear nail varnish, and I love that! I love black as it makes me feel powerful.
To discover more about Doctify, visit their website. Or, if you're looking for more inspirational stories from strong female businesswomen, why not take a look around our blog.
While you're here, take a look at our services – everyone deserves a pamper!