Cool London Workspaces: Propercorn
By Kate Dooley, January 8 2019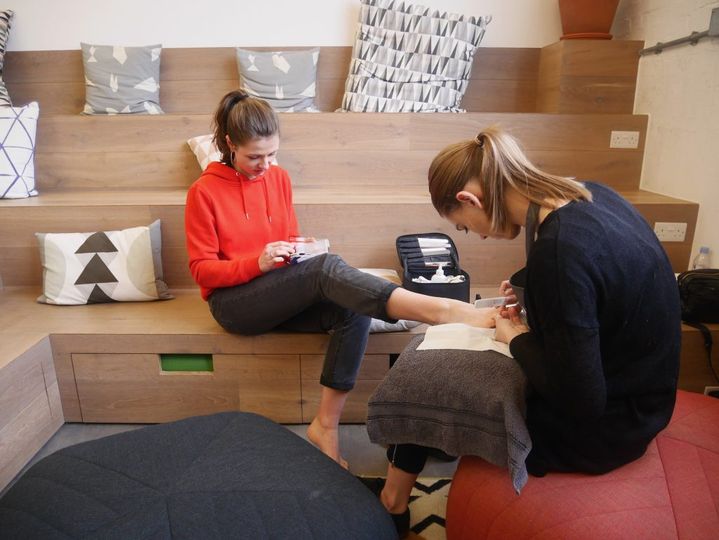 Did you know, LeSalon therapists also offer their services to corporate organizations? That's right, we like to help businesses show their staff a bit of appreciation with our in-office pamper sessions. Many of the offices we visit are unique and innovative workspaces so getting the opportunity to check them out is a real treat for us. We'd like to give you an insight into some of these places, which is why we're featuring them in our "Cool London Workspaces' blog series over the coming months. 
For our latest installment of the series, we've chosen to feature the home of hip and trendy snack brand Propercorn. Based in the heart of Hoxton, it's fair to say that these quirky corn connoisseurs are passionate about maintaining a sense of fun in everything they do.
Who are Propercorn?
Since exploding onto the UK snack scene in 2011, Propercorn now distributes their healthy low-calorie bags of joy to 11 different countries- however, the beginnings of the business were surprisingly humble. Just a year before launching the product, co-founder Cassandra Stavrou started out by experimenting with different popcorn creations in her kitchen using a cement mixer! After settling on her favourite flavour combinations she decided to team up with best friend, Ryan Kohn, to set up the company.
Suffice to say, things have changed a lot since then. Their London office now consists of 40 people and Propercorn is currently available in lots of major UK retailers (like Tesco and Waitrose); that's not to mention it's international popularity!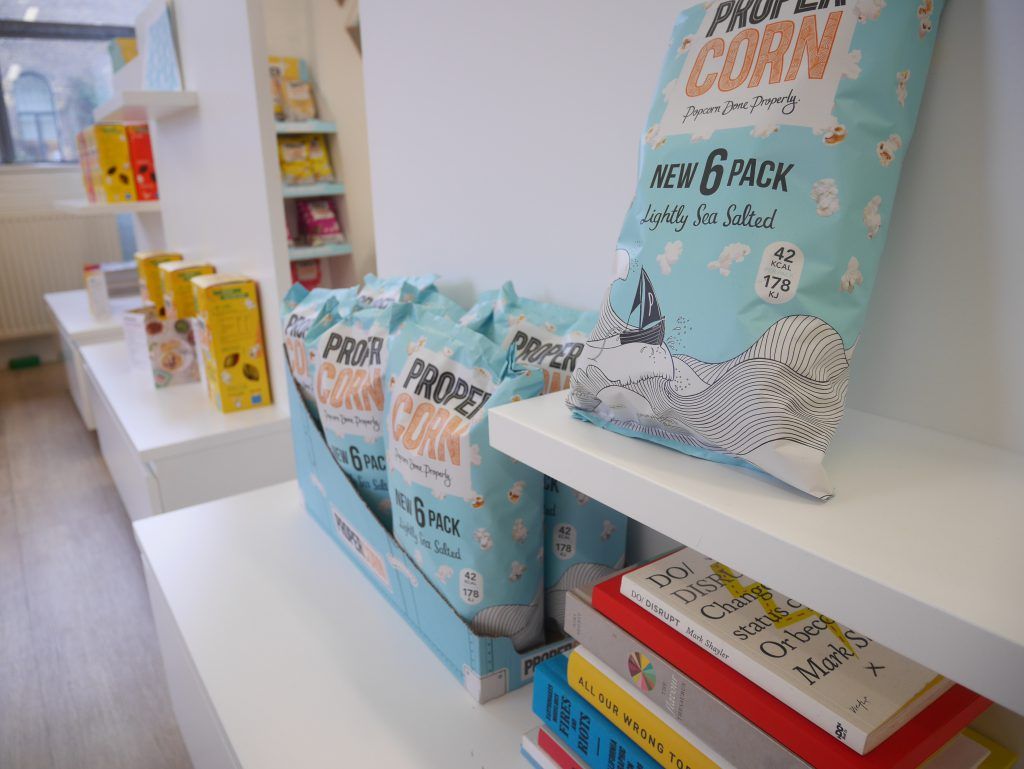 There are 7 delicious flavours to choose from, including sweet coconut & vanilla and sour cream & black pepper. Every flavour comes in at less than 130 calories per serving which is great news if you're partial to an afternoon snack. 
And it doesn't stop there. It seems that Propercorn still has big plans to continue expanding, stating on their website "this is only the beginning."
What's so cool about them?
There's a lot more to Propercorn than just popcorn. It's evident to anybody who has visited their London office that the strong focus on staff wellbeing is an integral part of the company's success. The phrase "work-life balance" isn't just meaningless corporate jargon here, it's a way of life.
Take, for example, the office ping pong table: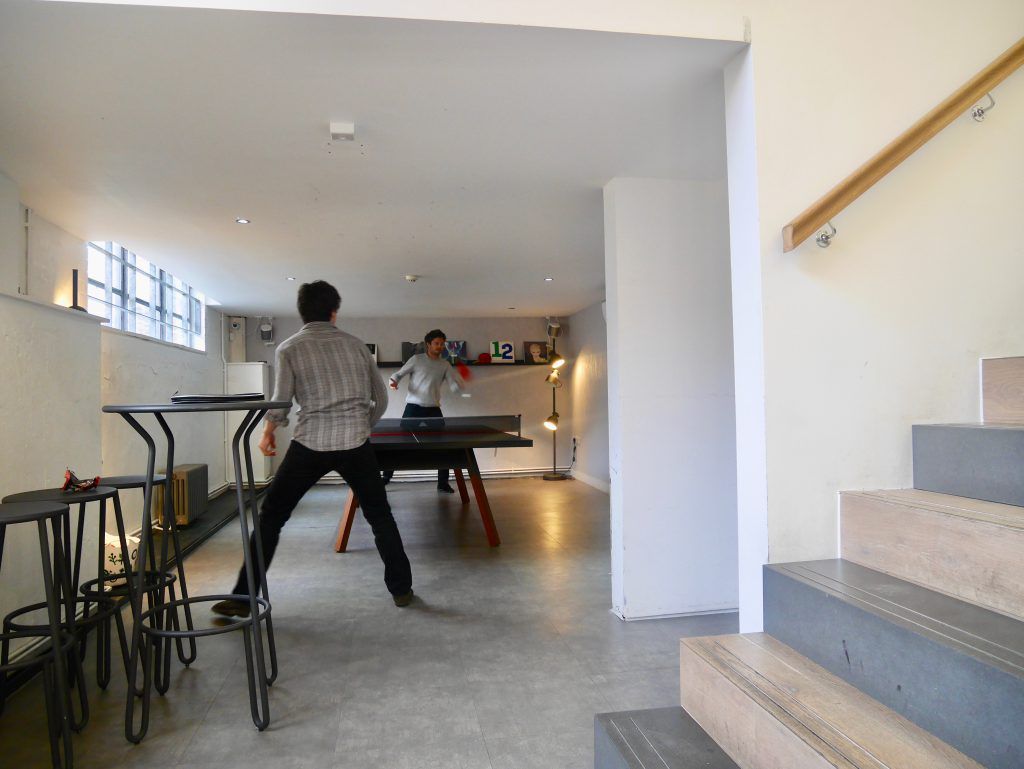 Pretty cool.
Or their impressive cactus collection (and stunning interior):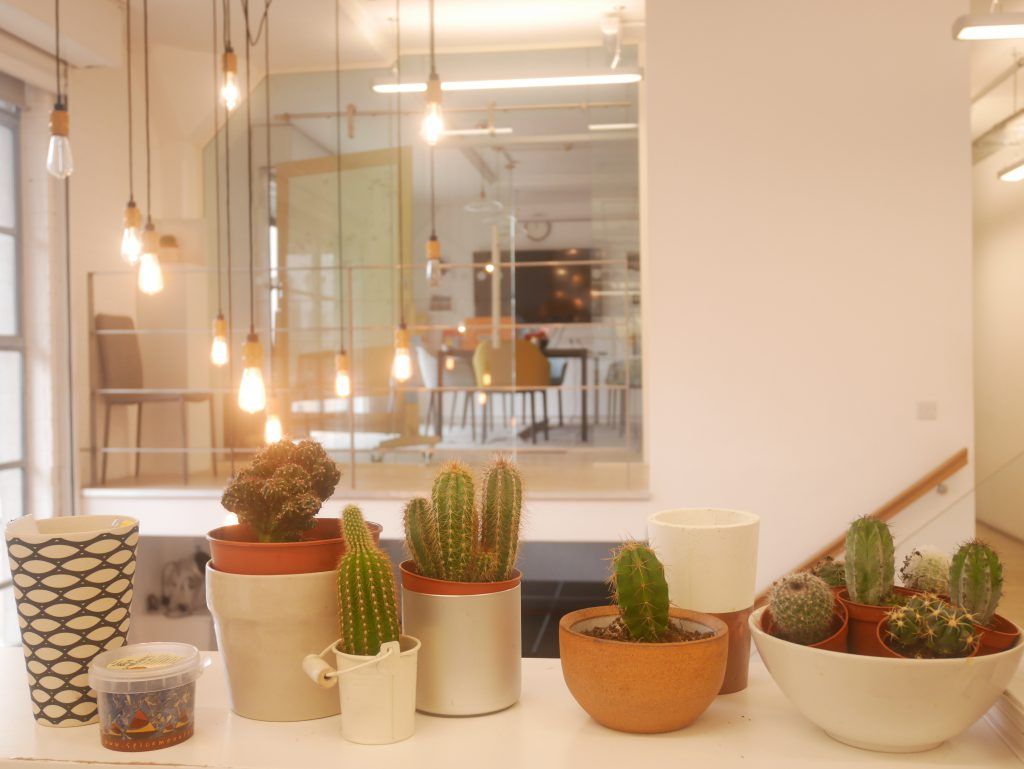 Very cool indeed.
These guys are also ultimate #lunchgoals. When their on-site chef isn't around they order in delicious staff meals like this: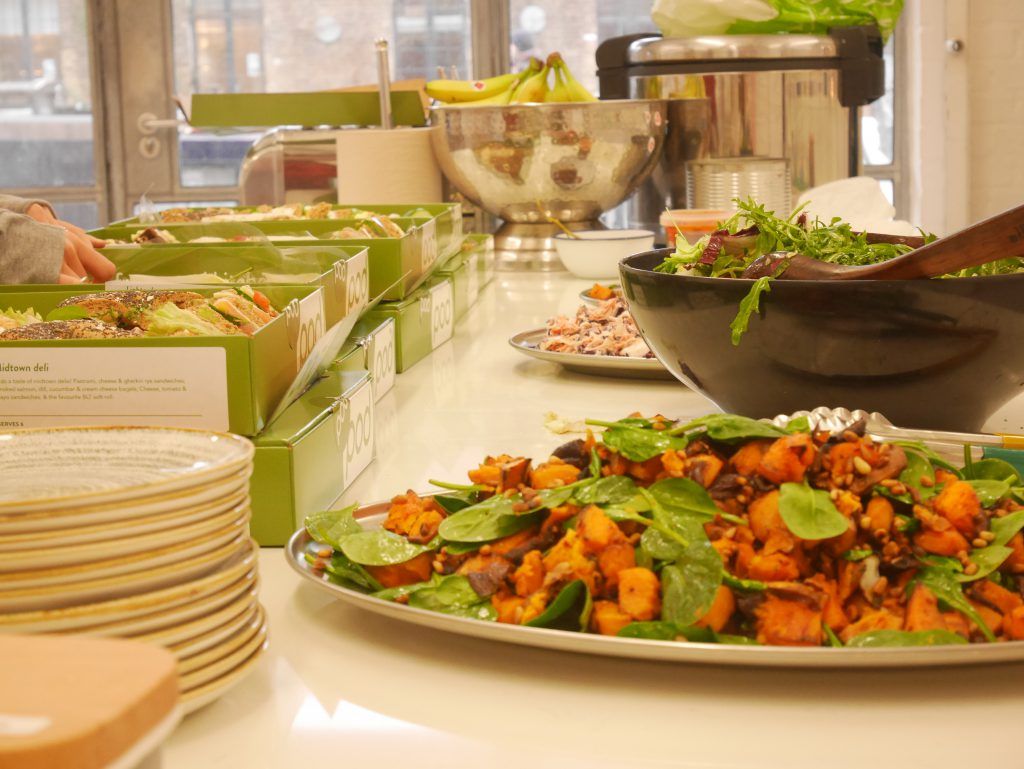 Oh, and they have an office dog: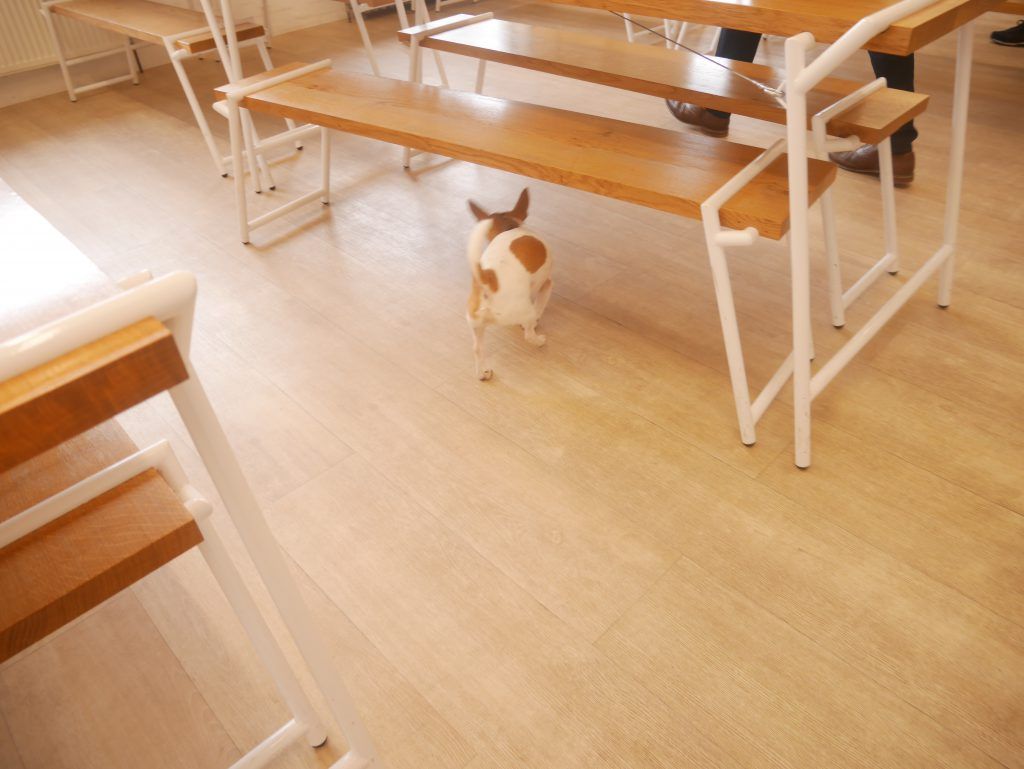 N'awwww.
But, by far, one of the coolest things about them is that employees get treated to LeSalon manicures and pedicures from time to time.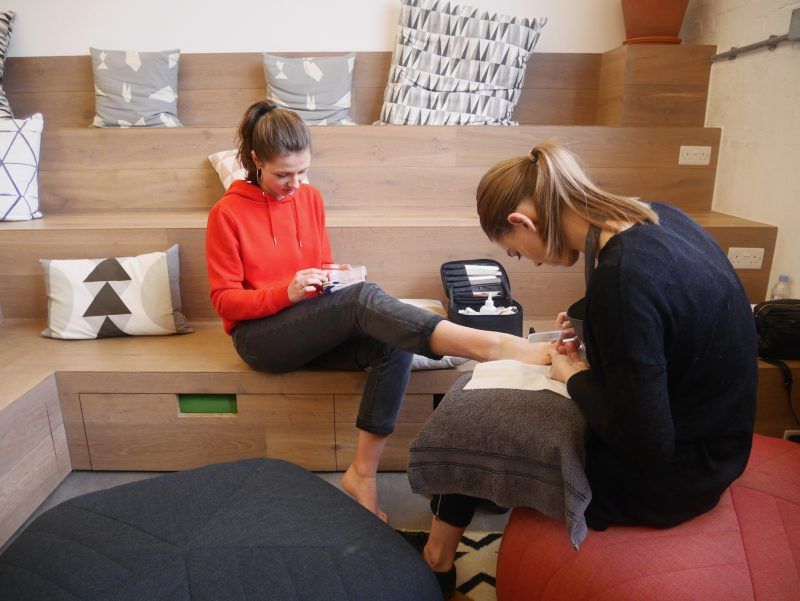 Seriously though, we love how they treat their staff and think it sets a great standard for all. Check out their website here or head to their instagram for some very aesthetically pleasing content: @propercorn
Think your workspace should be featured in our series or been inspired to use our corporate beauty services? Get in touch with me at kate@lesalon.com