Friday With Natasha: My Tips For Commuting
By Zoe Greenwood, August 3 2020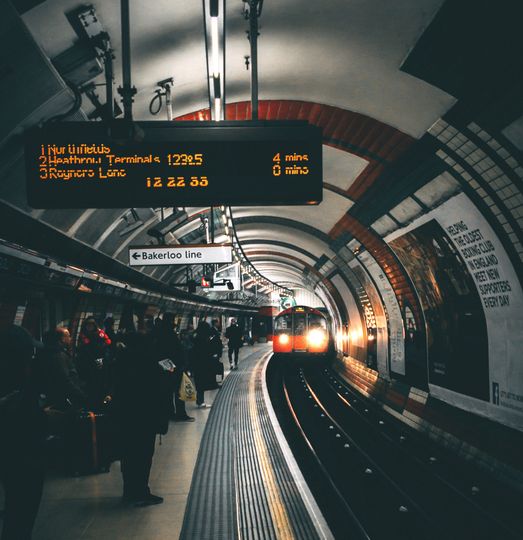 One of the biggest challenges to being a mobile therapist is the travel required, mapping out the route, allocating the time and then lugging your kit around – it's a headache, I know. And I can empathise with your frustrations. Whilst not as arduous, I live in West London and commuting to the office in East London each way takes about an hour and fifteen minutes. Obviously, it's not ideal but it is what it is so instead, I try to make the most of my journey so I don't feel it's time completely wasted:
Brilliant playlist
There is no doubt that music can totally change your mood. I love to create new playlists for different times of the day – upbeat in the morning and more calming for the evening. When in need of a girl power boost, I tune into this playlist on Spotify.
Meditation
Not such an obvious one but I can personally vouch for meditation and its multiple benefits, no matter how small. I've never been the best sleeper, often waking in the early hours and then finding it difficult to get back to sleep (the neverending to-do list whirring around in my head). Since I started meditating, my sleep is so much better – I wake less often and when I do, the techniques I've learnt through meditation help calm me. Meditating has also really helped with anxiety and my ability to concentrate. If you're interested in trying out meditation, I'd recommend the Calm app. There's a daily guide which is easy to follow and it provides you with a great introduction to meditation. Friends have also suggested HeadSpace and One Giant Mind which all have free intro periods.
Podcasts
These have literally exploded in the last few years. It's a bit of mindfield knowing where to start but there's a brilliant selection out there; everything from comedies to thrillers to current affairs. Last year I got totally immersed in the podcast Serial – just make sure you don't miss your station!
Positive thoughts
I learnt this trick on a workshop I did many years ago in the US and to my surprise, it really works… We all have those days when you're feeling a bit low but this is something you can try during your commute and your day ahead won't seem such a struggle. Glance at the people in your carriage and in your head, think one positive thing about each person – "she has a lovely smile", "that guys coat looks really warm" – it can be anything This can be really challenging at first but give it a try. I promise that by the time you've finished, your outlook for the day will have changed – even if it's just a little.
Have a stretch
Ok ladies, time to get personal and this will probably make you think I am really off the wall… Time squashed on the tube is the perfect opportunity to flex those kegels. I appreciate that many of you may be far too young to have given your pelvic floor much thought but as you get older, or after childbirth, it can become a serious problem. I know women who sneeze and then have to rush in desperation to the bathroom. Incorporating simple exercises into your daily life will be something you won't regret as you get older. Take a look at the NHS' recommended exercises here.
What's your favourite thing to do during your commute? Pop us a message – I'd love to hear them.