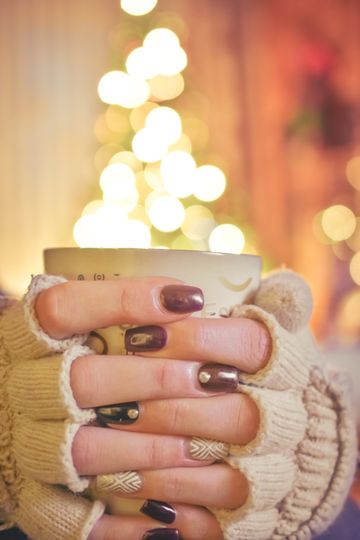 Christmas is not only the season to be jolly, but to be jolly with pride. It's that time of the year where everything is acceptable, because who doesn't love the season of presents, reindeers, and sparkly trees? You can go all out with your decorations, and why should this be limited to your home? You need to shine too!

One of the best ways to showcase your festivity is through having the perfect nail colour, but why stop there? After all, it's the season where everything is acceptable. Stick a snowman on it, or if that's not your thing, here are a few festive nail ideas for you to rock around the Christmas tree.
Foody Nails

It's Christmas and suddenly everyone is thinking about food… Candy canes? Pies? What else could you need?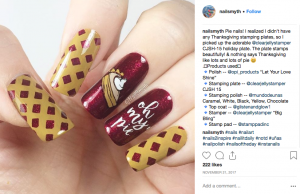 Character Nails
Whilst not forgetting about the classics, show some love to your favourite Christmas characters, too!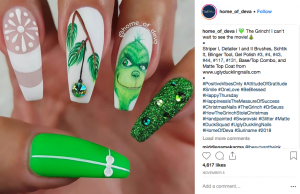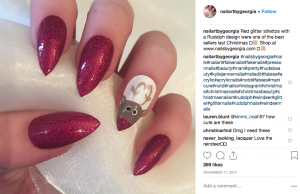 Nature Nails
And of course, never forget the beauty of nature during the most wonderful time of the year!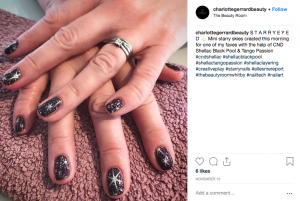 All the way down to the cuter furry creations of the snowy world…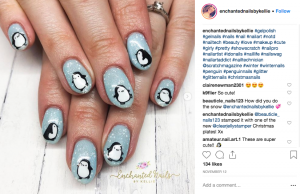 Shimmery Nails

But if you're in the mood for some simpler nails, go for the classic colours, but don't forget that bit of shimmer!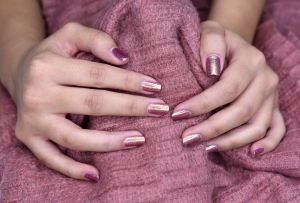 We understand that you're busy doing all sorts of things, after all, despite it being the jolliest time of the year, it is also the time of not having time!
So if you're looking for that subtle shimmer, you can join the rest of us and book a Time to Shine manicure without having to brave the cold! Because let's face it, what's better than mince pies and starry nights? An at home many in your cosy home!

Give yourself, or someone else, the gift of having one less thing to worry about by booking a Time to Shine mani! Just pick the colour and time, and we will do the rest.
Mani Christmas, everyone!