Christmas gifts for your inlaws to your PA
By Zoe Greenwood, April 29 2021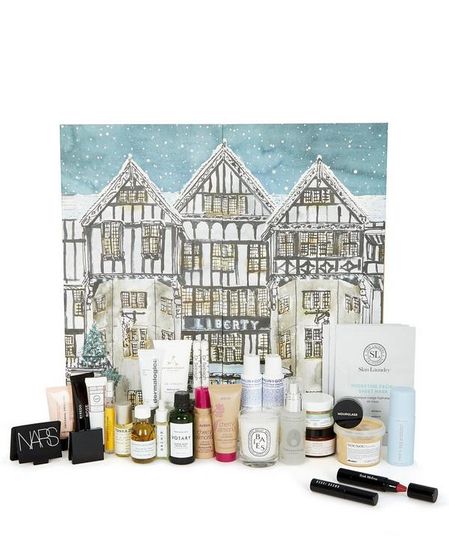 It's December, which means, if you're like us, you're already running late with the Christmas Shopping.
But, don't be alarmed, after years of not being prepared, we have now created our Christmas guide with presents for your inlaws to your PA. And, hey, there's no promise that you won't want some of these yourself…
The white company is always a beautiful gift to send your mother, sister or friend. Their candles are elegant, beautifully fragranced and homely. 
A candle is an all-time favourite gift for any occasion, so you can't ever go wrong. After all, a candle has it all – the seasonal aromas, the sense of relaxation and the homely feel. It's a treat! 
The White Company's candles not only smell amazing but will complete that Christmassy feel. A lovely gift to open and light on Christmas day and onwards. They have a festive roasted chestnut scent, fig tree scent and a winter collection scent, all very warm and homely fragrances. Their packaging is to die for, even the gift wrap option is another level of cute, overall it is a beautiful gift to send to someone.
But, if a candle isn't enough, there are so many other things you can buy at the White Company for Christmas – their website is packed with beautiful gift ideas for everyone. Little gift sets are also available, for instance –  the "winter cosy night' gift set. 
Table linen
Having this special Christmas centrepiece, a festive tablecloth possibly with matching placemats is often overlooked, so why not buy one as a gift – guaranteed a winner.  Folks tend to overlook this once-a-year table linen, so go ahead and check out your families table size and help give that magic touch.
Table Linen is something people don't necessarily buy for themselves though it's something every flat or homeowner appreciates, especially when they have people over. 
It's always a great gift but why not buy some that will still be around next Christmas and many more to come. Le Creuset ticks this box, the well-known enamelled cast iron cookware not only lasts the test of time but aspires perfect meals. It's another, cannot go wrong, gift.
Who doesn't love a new set of Pj's for Christmas? Yawn is an independent founder-owned company, whose designs are all drawn in their studios in London with hidden details for you to find. Their soft fabrics will give you that extra bit of love and comfort over the cold periods of January. 
Inspire your loved ones to rewind, relax and shut down.
Loved by all age groups and guaranteed good quality, M & S hampers always stir in happiness. You can get them online or customize your own ones to add that extra personalised touch.
Gift Cards
If you're a bit stuck on what to buy someone, a gift card could be your lifesaver. John Lewis, Foyles, Liberty treat and more – there are hundreds of shops who offer these and it's the perfect option if you're stressing out on what to buy. In fact, why not treat someone with a LeSalon gift card? Give them the opportunity to relax after the hecticness behind celebrating Christmas, the dreaded long Christmas List and the overwhelming cooking involved.
LeSalon can offer you the treat of a New Year's  Manicure or Pedicure, a relaxing massage or an eyelash lift or extensions to make you look fresh for the New Year, and we offer so much more.

Celebrate the New Year right. 
Christmas cards
And never forget the Christmas cards. It's a nice little touch to your present and to show all your loved ones what they mean to you. If you're cautious of the environment, e-cards are also a great way of delivering the festive spirit – add animations and music for a more cheerful surprise!
Happy Holidays, LeSalon.