Get In To The Christmas Spirit
By Zoe Greenwood, December 13 2018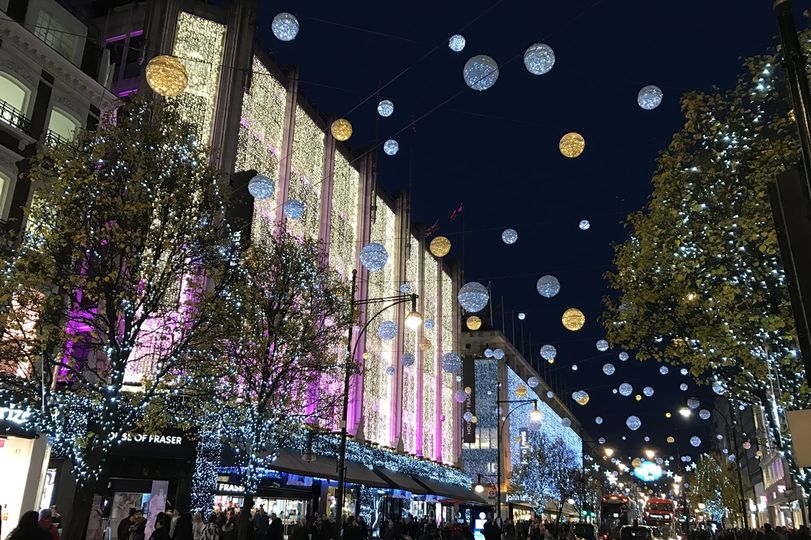 12 days and counting! Known as the most magical time of the year, Christmas is often everyone's favourite time, too. The presents and the extra family time, of course, makes the day special, but also London's fabulous festive vibes. Not feeling as festive this year? Well, after reading 7 of our favourite Christmas hotspots, you'll definitely be feeling a bit more buzzed (or that might be the drinks).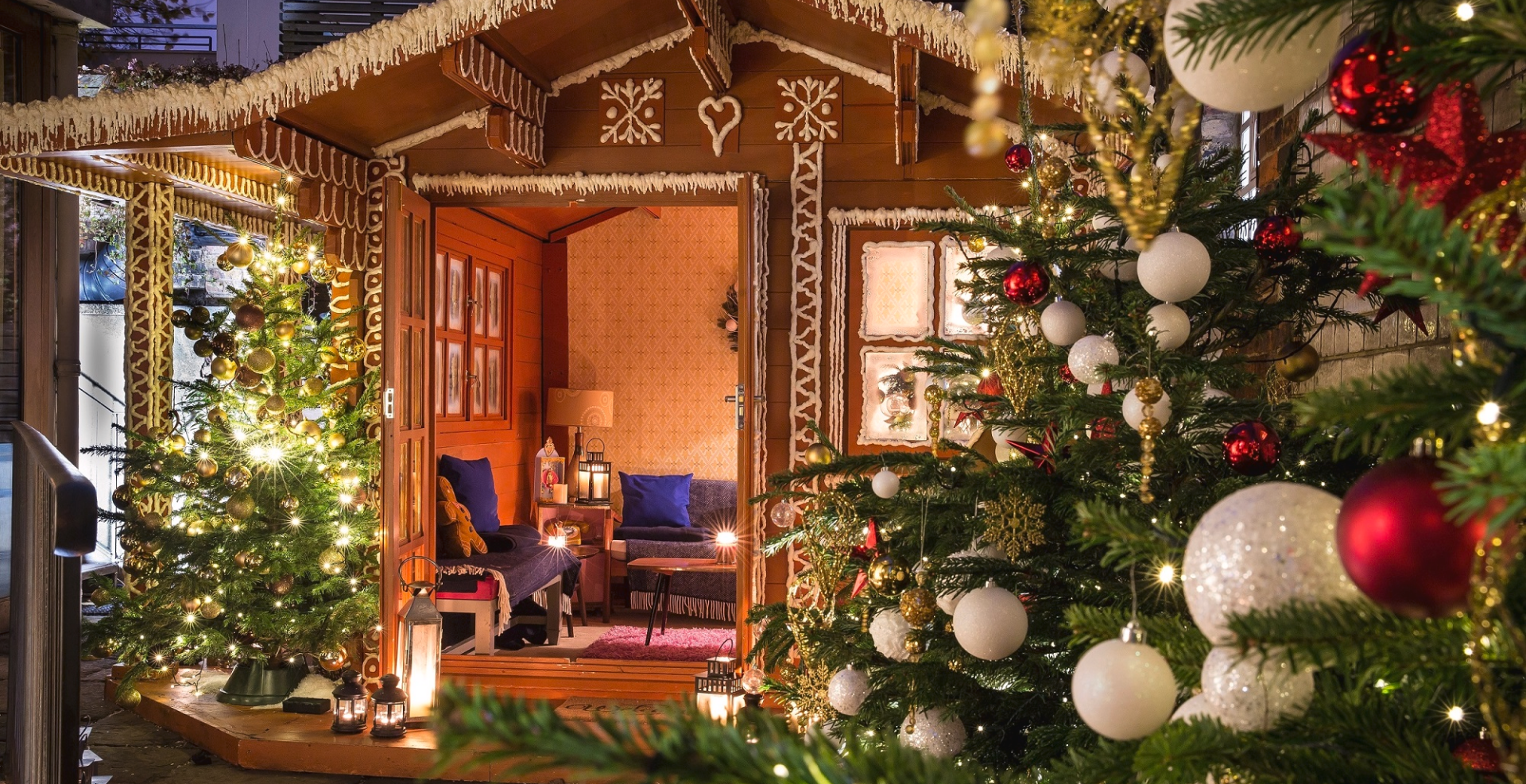 Known as the ultimate winter retreat, York & Albany's Gingerbread Cabin is a fairy-tale waiting to happen. Surround yourself with friends and family in a festive, candy-filled setting and enjoy some mulled wine before digging into the vast range of sweet and savoury snacks.
Where: York & Albany, 127-129 Parkway, London, NW1 7PS
Carolling
As much as people hate to admit it, everyone loves to sing those guilty pleasures and Christmas songs are a big part of that group. Try and persuade us that you don't sing along to Mariah Carey's All I Want For Christmas is You when it comes on – let's be real. Join in on the singing or listen to some lovely voices singing your favourites – it's always a good time (even if you can't sing!).
Where: Trafalgar Square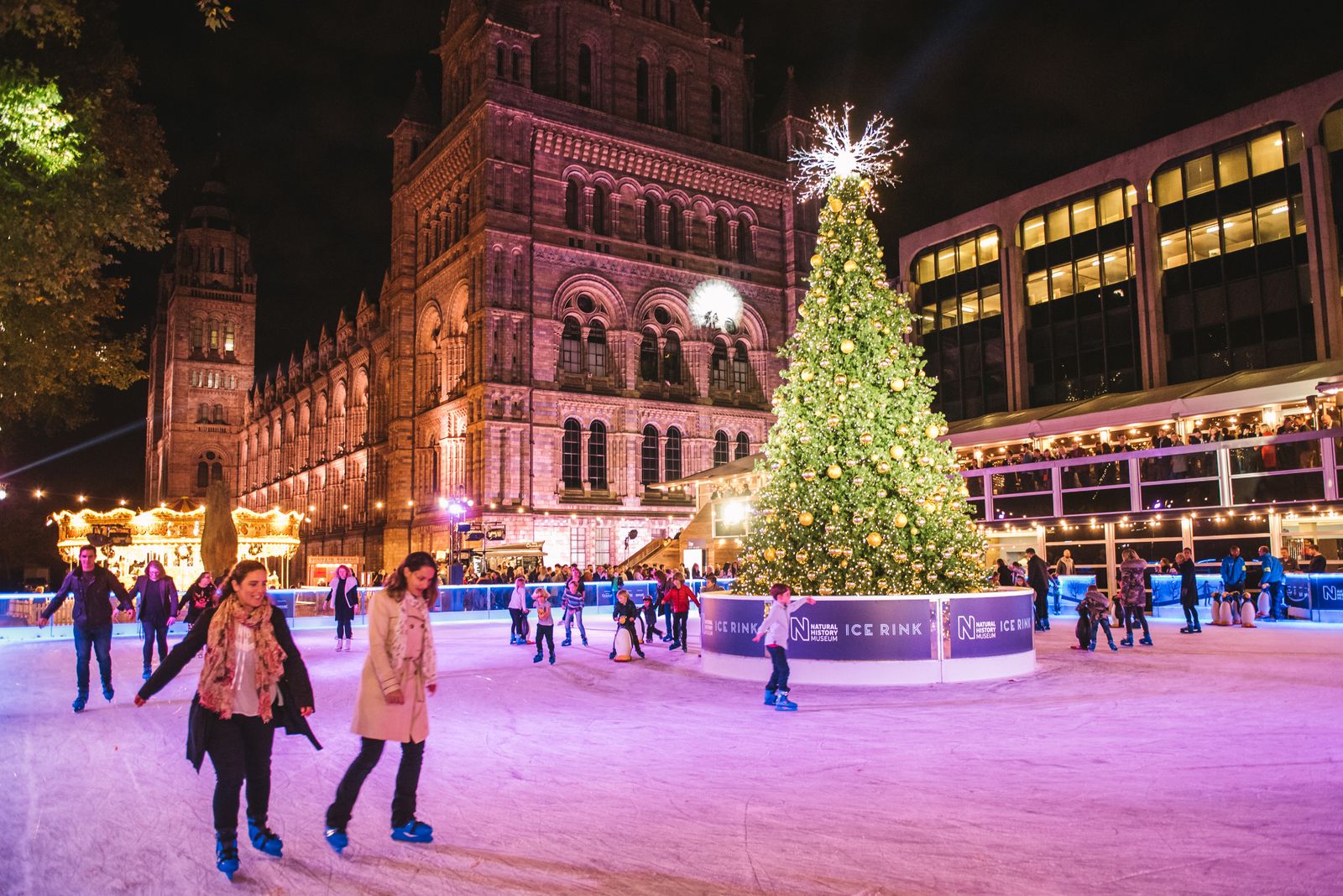 An annual classic and a must-do for the perfect Christmas day out! With constant Christmas tunes and your group of friends, ice skating is great entertainment for everyone. And once you've done enough skating, there is plenty of other entertainment to enjoy from food stalls to Christmas markets and maybe even some cheeky drinks! Christmas in London is a popular time for ice skating, so you won't have any problem trying to find a location.
Where: National History Museum, Cromwell Road, London, SW7 5BD

There are only so many markets you can visit. If you're looking to do something a bit different why not visit Berkeley's Rooftop Cinema. Settle down for an evening of Christmas classics, along with a festive menu and unlimited hot chocolate – sounds like the perfect evening to us!
Where: The Berkeley, Wilton Place, Knightsbridge, London, SW1X 7RL
Winter Markets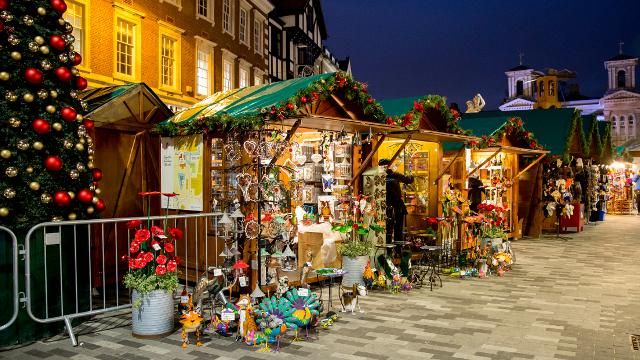 The go-to for mulled wine, roasted nuts and sweet treats. If you're looking to get into the festive spirit, then Christmas markets are perfect. There's always lots of activities, as well as different stalls, so you're bound to have a lovely time. A lot of markets also feature carol singing, art performances and, of course, food! What could be better than walking through fairy-lit huts with some Christmas music to get your spirits up?
Where: London Bridge
Christmas Lights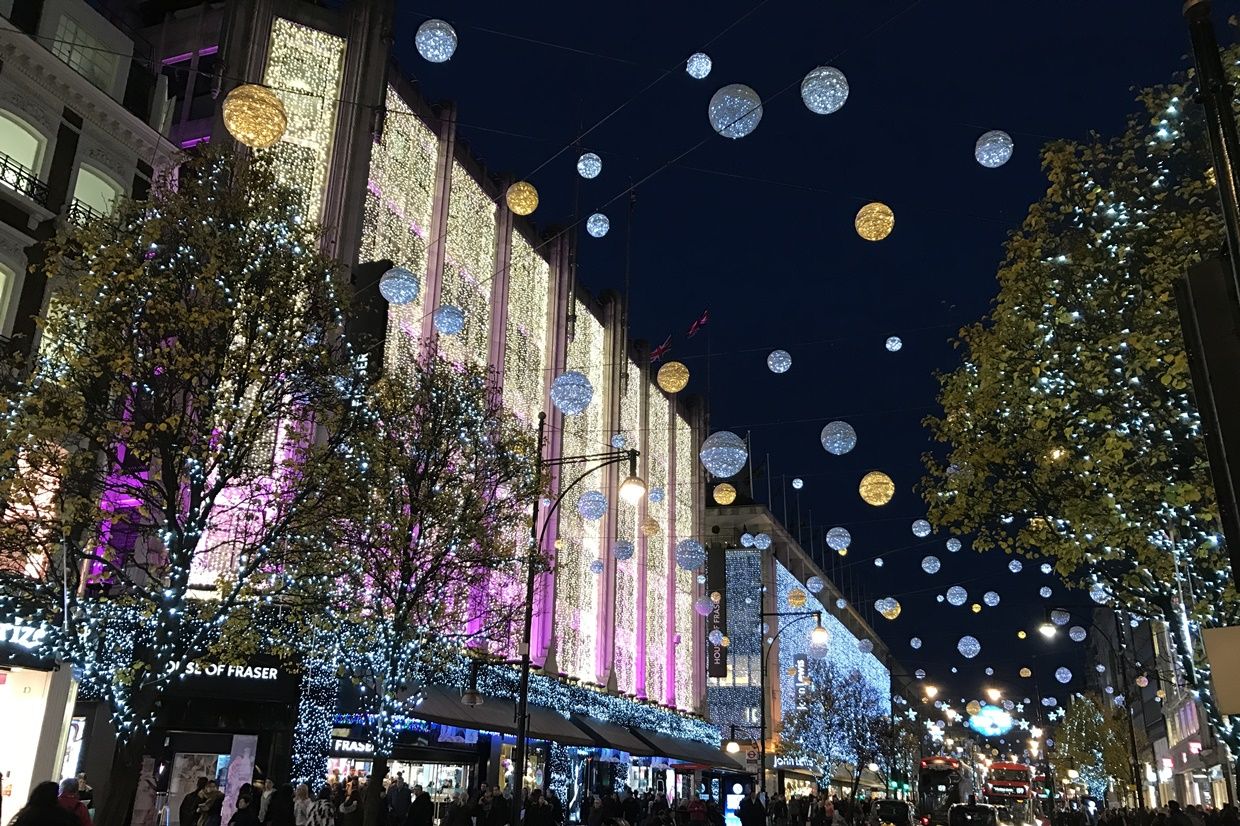 London truly lights up at Christmas and it is so beautiful. You can even do some window shopping while you stroll through the city streets. A nice (and perhaps chilly) stroll around London with beautiful lights and festivities is bound to put you in the mood. Better yet, it doesn't cost one penny!.
Where: The lights at Oxford Street and Regent Street are one of the most popular events and for good reason.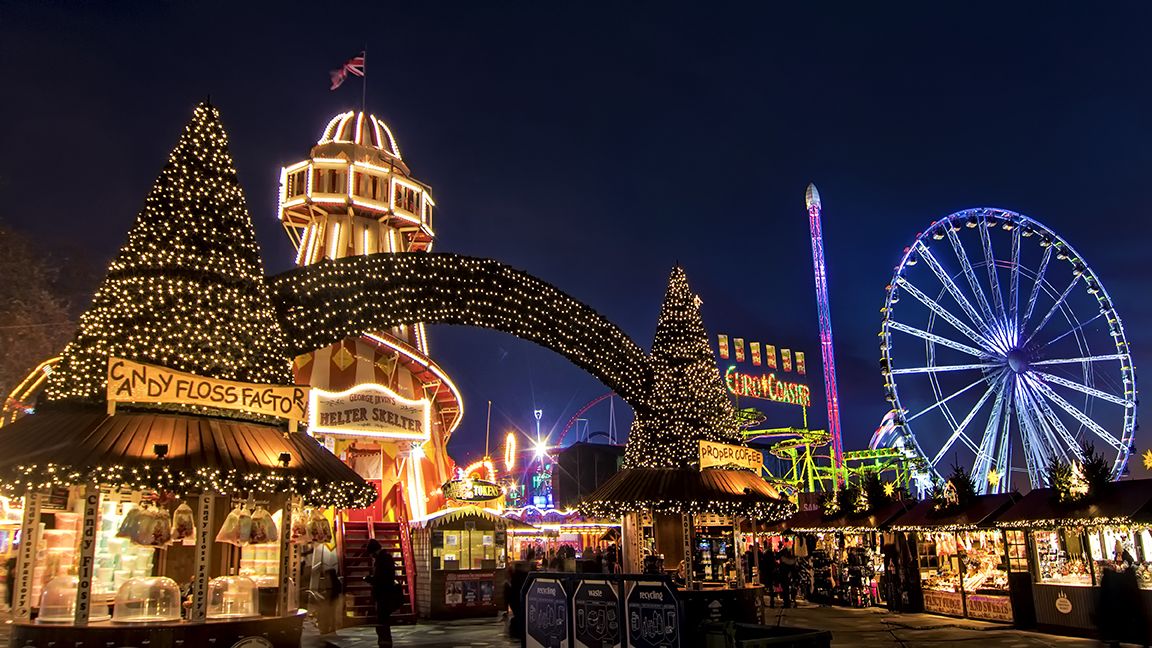 Winter Wonderland at Hyde Park has 100% got to be on your Christmas list. It is known to be the most Christmassy place ever in London. From ice bars to ice skating, there are plenty of attractions for people to enjoy. There are also a lot of food and drink stalls so you can make a day out of it. Trust us when we say it won't disappoint!
Where: Hyde Park, London, W2
There's no point staying indoors when there's an endless list of Christmas-related attractions to visit! If you're still looking to get into the spirit, then these events may be the medicine you need. Make sure to check out our other blog posts if you're looking for something new to do in London – we're always talking about the most popular events! And, if you're looking to get mani-ready for Christmas, why not book a manicure?