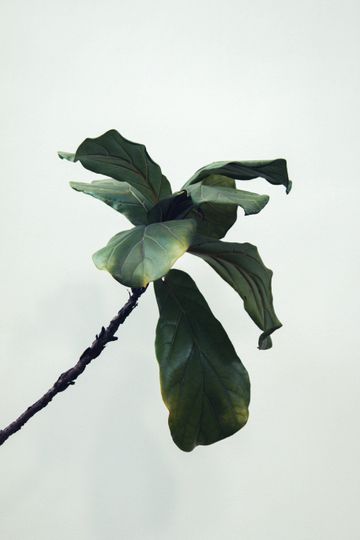 When shopping for skincare and makeup products, it is natural to primarily focus on what we want from the product; whether that be moisture, pigmentation, cleansing, etc. Unfortunately, many products in the beauty industry aren't clean as they contain harmful chemicals, parabens, toxins which can be damaging for both the environment and your skin. 
According to Holland & Barrett, over 75% of skincare products contain parabens. The purpose of parabens in beauty products to prolong the shelf life and prevent the build up of bacteria. There have been links to parabens and breast cancer. 
What is 'clean beauty'? 
Alternatively, in recent years many brands have abolished toxic ingredients and promote 'clean beauty'. Clean beauty is an umbrella term used for brands and products that are natural, and free from toxins. 
We have compiled a list of our favourite clean beauty brands, which we hope you love as much as we do.
According to Amly, their name is referred to as 'the wildflower meadow that flourishes on our organic farm in the heart of the countryside'. Founded in 2014 by Kerry Moore and Lisa Smallpeice, Amly was produced with the intention of nourishing the skin whilst veering away from harmful, harsh ingredients. Kerry Moore has a background of homeopathy and holistic health. Amly prides itself on sourcing products and ensuring the best quality ingredients before coming into contact with our skin. Their ingredients are derived from meadows and green fields, using new generation plant-based bioactives to better our skin's health. From detox face mists to face balm, they offer a wide array of products. 
Makeup artist Arabella Preston set out with the intention to cleanse and prep skin using pure plant oils. Satisfied with the powerful results, she and Charlotte Semler created 'Votary'. Votary's mission is to nourish and properly cleanse the skin, to create an outstanding base for other products. All Votary products are made from pure plant oils and botanical actives. They have directed their products to aid adolescence, pregnancy and menopause. Furthermore, Votary is vegan and does not contain animal derived ingredients nor does it test on animals. What's more, Votary uses recyclable packaging such as glass bottles and Eco Flo Chips (made from 100% genetically modified-free starch). The range includes Blemish Rescue Oil, Intense Eye Oil and Toning Serum. 
Karen Cummings, a health and nutrition coach, founded 79 Lux having suffered with eczema as a child. The products contain botanical extracts, antioxidants and anti-inflammatories. 79 Lux is environmentally conscious and strives to create outstanding products without damaging the environment. Furthermore, they use black violet bio-photonic glass to protect both their ingredients and the environment. Products include Golden Oil and Ultra-Nourishing Body Balm. You can shop 79 Lux on Cult Beauty.
In 2014, May Albano and Paola LaMorticella founded Olio E Osso. With 25 years of experience as a makeup artist, Paola substituted shop-bought products with her own balm in order to soothe her son's skin. The brand is passionate about using only essential, natural ingredients in order to protect the skin and keep it nourished. Ingredients include natural beeswax, grapefruit essential oil, olive and shea oils. Products include balms, shave oil and lip sheens. 
'Clean to skin, clean to planet'. Founded in 2000, REN prides itself on sustainable sourced ingredients and sustainable packaging. REN skincare is cruelty-free and expanding to vegan products. Fortunately, REN has teamed up with organisations such as Surfers Against Sewage and Plastic Patrol. Their Clean to Planet Lifestyle helps clean and sustainable brands flourish. Furthermore, the brand has pledged to be Zero Waste by 2021, using 100% recyclable packaging. Products include Comforting Rescue Mask, Vitamin C Gel Cream and Anti-Redness Serum. 
So, what are your favourite clean brands and products?