Meet Antonia Philp, Founder of Nursem
By Zoe Greenwood, August 5 2020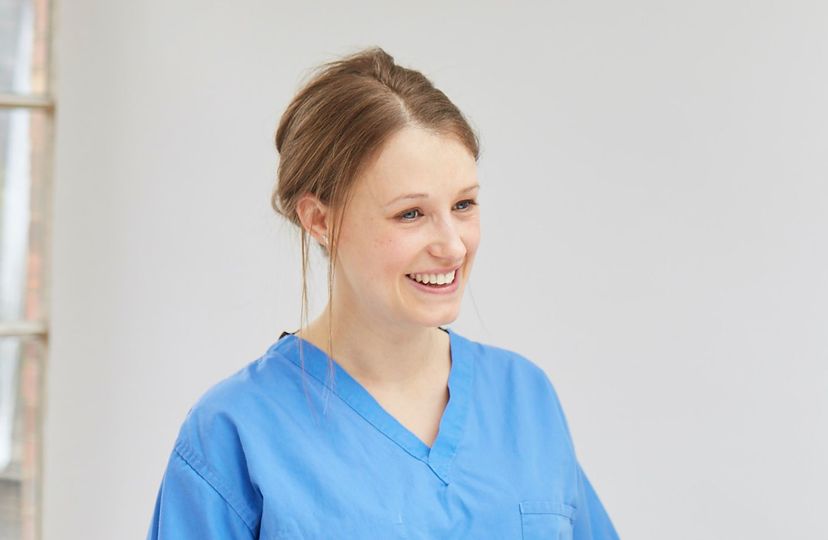 Paediatric nurse, Antonia Philp founded Nursem, a skincare brand for hard-working hands, with her husband Jonny. After becoming a nurse, Antonia found that her hands became very dry and cracked from having to wash her hands all the time (the same for many medical professionals). As such, she looked into creating an effective hand cream with as many natural ingredients as possible, while also being small enough for nurses to carry around in their pocket. Today, we spoke to Antonia about Nursem and her journey into the entrepreneurial world.
Hi Antonia, great to have you here! Could you tell us a bit more about Nursem – where did your inspiration come from?
Thanks so much for having me. I work as a paediatric nurse and not long after qualifying I actually ended up having to take 2 weeks off due to the condition of my hands. Hand washing around 50+ times a day on a busy shift quickly took its toll. My hands broke down and became extremely sore and I really struggled to find anything that helped make them better without having to turn towards steroid creams or heavy emollients.
And, what makes Nursem different from other skincare products?
Nursem was born on the hospital ward and is inspired by the need to have products that are super effective, naturally derived and give back to the nursing community that created it. Our products are aimed at people with 'hard-working' hands – so it doesn't matter if you're a busy parent with young kids, a gardener, a hairdresser, a builder or a nurse, these products will really help  you.
Tell us about the journey – did you face any difficulties or challenges when starting the business?
My husband and I started working on Nursem in 2010 not long after my 2 weeks off work. We spent many hours researching the problem and working with experts to develop a formula that was truly effective, safe for use in hospitals and avoided using ingredients like Silicone, Mineral Oils and preservatives like Parabens.  That's a lot harder than you might think!  There has certainly been many highs and lows along the way. Having two young children (3 and 1 year old) has not only been a huge motivator but also the stresses and strains of a young family mixed with running a business have at times taken its toll.
Since launching Nursem, what have you been most proud of?
The thing I feel most proud of is our Nursem Promise which we launched in March 2019. For every product we sell we give a month's worth of free Nursem to a nurse or midwife (or other health care professional). So far we have helped over 50,000 nurses via our promise and aim to help over 100,000 healthcare staff by the end of the year!
You you tell us a bit more about how Nursem gives back to Nurses and Midwives?
The Nursem Promise is our way to give back to nurses and midwives.  We have designed these incredible 'promise packs' that contain 4 big pump bottles of Nursem – enough to serve 24 nurses – and we deliver them into hospital wards, clinics and hospices across the country.  The response from healthcare staff has been unbelievable, with some nurses having worked for 30+ years telling us it's the first time they've not had to work in discomfort or pain from excessive hand washing.
If we sit back together in 5 years, where do you see yourself with Nursem?
Ohh that's a great question! I would love it if we had a range of really great, effective products for other areas of skin in need beyond just hand care. We're also on a mission to provide free hand care to all nurses and midwives by 2025, so providing a continuous supply of Nursem to those who desperately need it is our highest priority.
And, let's talk about Covid-19. Has it had any impact on your business? If so, how?
As the effects of excessive hand washing quickly became more prevalent for the general public, demand for Nursem grew incredibly fast. We had to work very closely with our suppliers (at a time when manufacturers were shutting down and supply chains seizing up) to keep on top of stock levels and make sure we weren't letting our customers down just when they needed us most.
And you, personally, how have you been managing lockdown life?
I actually returned to work as a nurse from maternity leave just as lockdown started which was very strange. We had to find alternative childcare for our sons as their Nursery closed down. Having a bit of structure to the days when I wasn't in work helped massively to keep both myself and my sons sane.
Being a nurse, what are your top 3 pieces of advice for staying safe in the current climate – especially now that lockdown measures are easing.
Wash your hands frequently, risk assess social situations (try and avoid overcrowded places) and observe social distancing.
Here at LeSalon, we have a motto which is "Powerfully Beautiful" because we believe that beauty and self-care can help you feel more confident in achieving your goals. We know that beauty means something different to everyone, and don't believe in a vision of beauty that is imposed on ourselves. Is there anything that makes you feel powerfully beautiful?
I'm a big believer that true beauty starts from within. If you have beauty inside you it radiates out in so many ways beyond just the aesthetic.