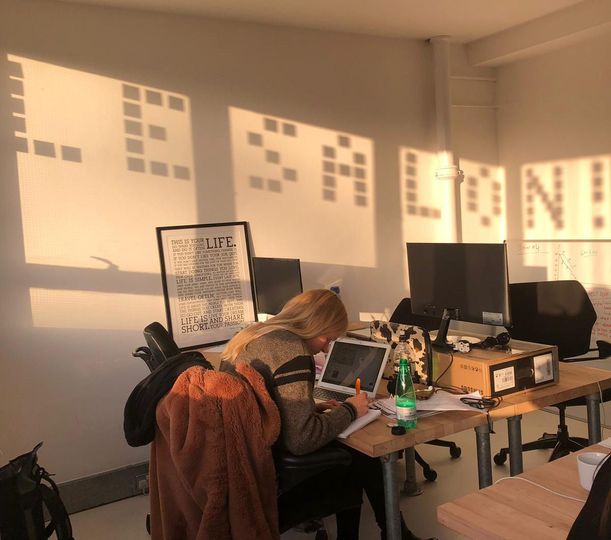 2018 has been a big year for all of us here at LeSalon. Like many, we've grown a lot and learned a lot along the way too. We want to thank all of our customers and our talented Salonettes for making this year possible – we wouldn't have been able to do it without you.
As always, we're constantly trying to make the experience the best it can be for you which has led to some amazing tech changes, new team members and more importantly, new services!
Some of our highlights…
New Office
Most of you won't know this, but we've recently moved offices. We started in just a small office hiring desks out and now we have two whole floors just for us. We have been able to finally put a personal touch to our office and make it a lot more beauty related!
The Team
LeSalon started as a team of three to now having over 12 employees. We have a bigger and better team and it has allowed us to put more focus on different aspects of the business. Having such a hardworking team has helped us make all these amazing changes in the app and website to ensure you get the best service.
Salonettes
2018 has been a big year for Salonettes. We now have over 60 talented Salonettes who all love what they do and want to give the best possible experience. Without them, none of this would have happened so we're extremely grateful for all their hard work. So, thank you to all of our wonderful therapists for making this all happen!
Tech
We have been working so hard on updating the tech so that the app works to the best of its ability, ensuring a flawless and enjoyable user experience for you.. For instance, you can directly rebook your favourite Salonettes and you can upgrade your treatment within the app and website. We're always improving our tech so keep an eye out for any new features.
Looking into 2019…
Our main priority this year is to build our tech team so we can give you the best version of LeSalon possible! Everyone deserves a little pampering so we want to make it as easy as it can be! This year has been great for us and it's all thanks to you.
We've got some new features and some very big plans coming up in 2019…so make sure you keep your eyes peeled!  
We want to wish everyone a Merry Christmas and a Happy New Year from all of us at LeSalon!