An evening with THE OUTNET
By ilja, December 4 2018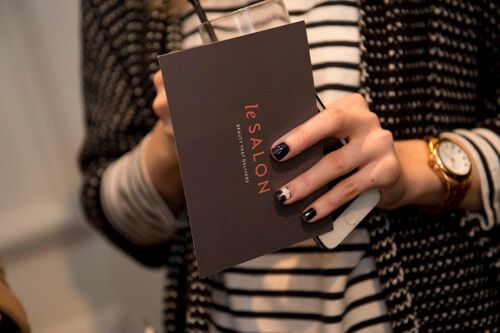 On Thursday 29th of January we joined THE OUTNET for an evening of summer staples, cocktails and canapés at the Net-A-Porter HQ. Invited were our favourite bloggers, stylists and journalists all keen to preview and browse the latest collection from Iris and Ink.
Attendees included Ella Gregory (cocosteaparty.com), Rosie Fortescue (atfashionforte.com), Aimee-Rose (aimazin.com) and Tamara Kalinic (theglamandglitter.com) to name a few…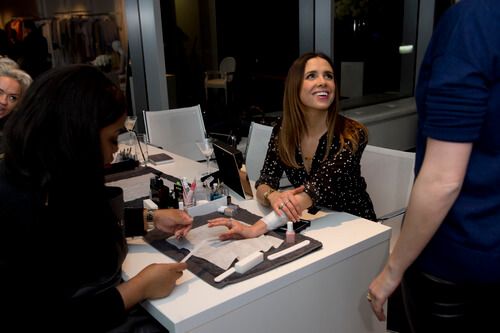 The collection sure didn't disappoint, boasting soft pastel prints, laser cut detailing and peplum dresses, perfect for the upcoming wedding season.
And if attendees were not browsing the rails, they were sipping cocktails, taking snap shots in the photo booth or of course enjoying a LeSalon manicure.
Our technicians were on hand to offer exclusive Iris and Ink manicures. Each design replicating a print or colour within the collection. The most popular being the animal print.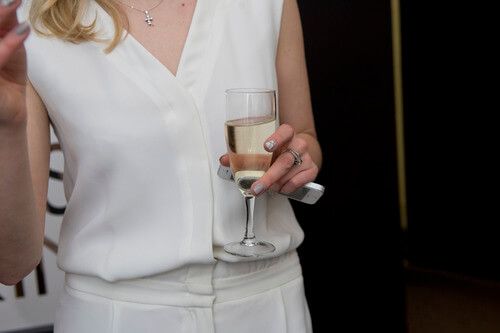 And just as we thought the evening was coming to an end, Laurel Arnell-Cullen (Otherwise known by Vogue as "The New Face of British Alt Pop') took centre stage and spoilt the attendee's to a couple of tracks from her latest album. Take it from us and Vogue – She is one to watch!For those who attended, we hope you had an enjoyable evening! We can't wait to share with you what's next…
Rosalind for LeSalon
If you're looking to get a manicure, why not book with LeSalon: a fresh set of nails is the perfect accessory!