5 signs from your nails that you should take a break from polish
By Jennie Waeland, September 24 2021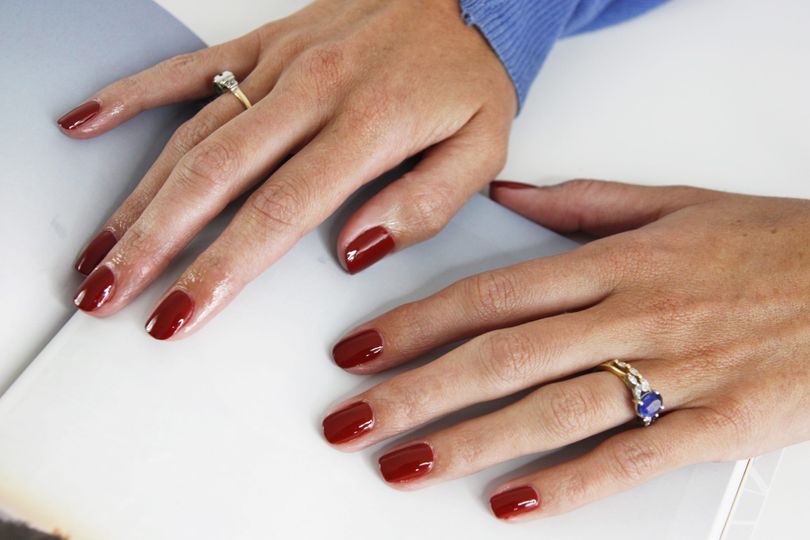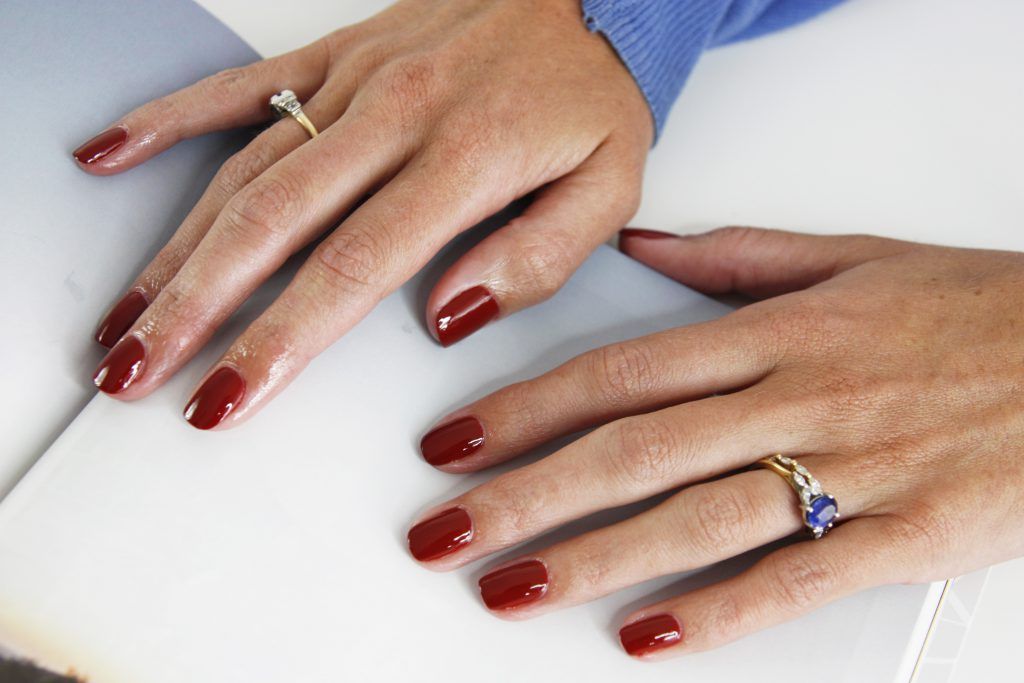 Manicures are the perfect way to help us feel confident and put-together. Even the appointment itself is a great way to carve out some 'me-time' in your busy schedule to treat yourself and fully relax. Manicures are often a continuous treatment, with many individuals booking in an appointment every three weeks on average for an infill or fresh set.
The average time for your natural nail to grow out completely from the cuticle to the tip of the nail can take anywhere from four to six months. This is a long time to refrain from manicures or using polish, so we recommend taking a three to four week break between nail appointments.
So, unfortunately, both the polish and overall manicure process can begin to take their toll on your natural nails. It's so important to take a break every now and then to let your nails breathe, repair and grow. In order to have the best looking nails possible, you must pay close attention to their health.
Thin, flimsy nails
The truth is that regular manicures, no matter how high quality, can dehydrate your nails and actually begin to thin the nail bed. Thin, flimsy nails are a key sign to take a break from polish. Gel polish, in particular, can definitely weaken your natural nails. Especially if you don't get them properly removed by a professional and peel them off yourself. By peeling the gel polish off directly, you can actually peel off layers of your natural nail underneath. Not only can this be painful, but it will strip the nails of their protective barrier and cause them to become flimsy.
Also with gel manicures, you are regularly exposing your nails to the UV rays from the curing lamp. This can not only damage your skin after excessive use but also weaken your nails. As you may know, removing gel polish requires your nails to soak in acetone for up to fifteen minutes. When natural nails are in contact with excessive amounts of acetone frequently, they can definitely lose their durability and become more bendy and susceptible to breakage. Thin nails can also be a result of excess exposure to water, if you are washing your hands frequently or washing up without gloves.
Discoloration
Next, let's talk about discoloration. If you are wearing dark or deeply pigmented nail polishes, you run the risk of staining your natural nail underneath. For example, if you use red nail polish, your nail may have a red tinged stain from the polish afterwards. However, with excessive polish use in general, your nail may turn a yellowish colour.
One of the most important steps to a manicure is ensuring that you always, always apply a clear base coat. Not only will this increase the longevity of your manicure but it acts as a protective barrier between the polish and your natural nail plate.
Dark polishes can occasionally cause a chemical reaction between your nail and the colourant. This is rare and can take a few weeks to happen. Chemicals in some polishes can react with the keratin in your nails, causing them to become brittle and yellow in colour. So it is always wise to use a base coat to avoid any problems from occurring and to keep your manicure looking great for as long as possible.
Smudges
If you are noticing white smudges on your natural nails, this may be a condition called keratin granulation. This is harmless, but can occur when your nails are severely dehydrated and suffering from the chemicals found in nail polish. It can also occur as a result of using acetone nail polish remover, as the superficial layers of your nail cells can accidentally get removed too.
To help get rid of keratin granulation, be sure to keep your nails moisturised at all times. Cuticle oil is an amazing, fuss-free way to keep your nail hydration topped up. We recommend using it twice a day. Just squeeze a drop onto each nail and massage it into the nail plate and the surrounding skin. Not only will this help retain moisture, but the massaging movement will help boost circulation and, in turn, promote healthy cell growth.
Dry Cuticles
Dry cuticles can also be a sign that you need to take a break from polish. There are a number of reasons behind dry cuticles, many of which are similar to what I have already mentioned. Acetone can play a significant role in drying out your nails and cuticle area.
When you have dry cuticles, they can begin to peel and this may lead to a fungal infection. This is why it is so important to use cuticle oil at least once a day to keep your nails topped up with moisture.
As mentioned before, excessive hand washing can really dry out your hands and nails. Especially in the current climate where we are washing our hands way more and using hand sanitizer, it is crucial to keep an eye on how hydrated your nails are.
Nail biting can be quite a common trait, but some individuals can begin to bite their cuticles and rip the skin away from the nails. Not only can this cause an infection, but it can become damaged and painful. If you are noticing that your cuticles are looking dry or damaged, this is the perfect time to take a step back from manicures and let your natural nails repair for a few weeks.
Brittle Nails
You can tell if they are brittle if your nails are easily splitting, peeling or generally weak. Unfortunately, many polishes contain harsh chemicals that can negatively affect your natural nail plate if used constantly. We personally really love Nailberry polishes. They are vegan, cruelty free and non-toxic so you know that they won't damage my nails.
So those are the top 5 signs from your nails to take a break from polish and getting manicures. Looking after our nails is so important to keep them looking their best and to keep our general body health in check.
So remember to take a break every three or four weeks to help our nails restore and build back some strength.
When your nails are feeling better, treat yourself to a LeSalon manicure!