5 Most Luxurious Nail Salons in Mayfair
By Brid McNulty, November 16 2020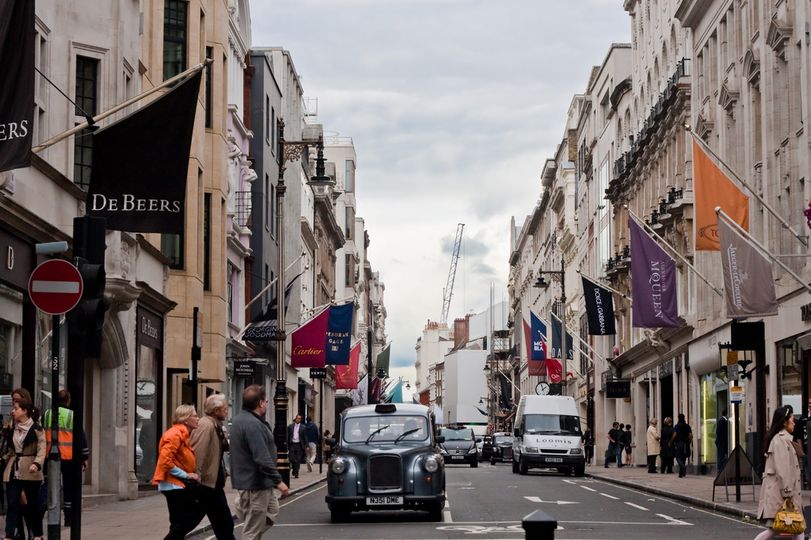 In London, nail salons come in all shapes and sizes. From your no-frills corner salon that just gets the job done, all the way to a 5-star hotel signature manicure. For those days you want to be pampered like a queen, London does not disappoint. And if you're looking for a luxury manicure and in the Mayfair area, you're definitely in luck! Finding luxurious spots in Mayfair isn't exactly like finding a needle in a haystack. In fact, there's actually a plethora of high-quality salons in the area. With so much choice, a curated top 5 list was in order. We want to present to you the creme de la creme of Mayfair nail salons. For most of us, the places on the list aren't where you'll go for your regular at-home mani-pedi. This is next level luxury – reserved for special occasions like weddings, romantic staycations and birthdays. But one can dream, right!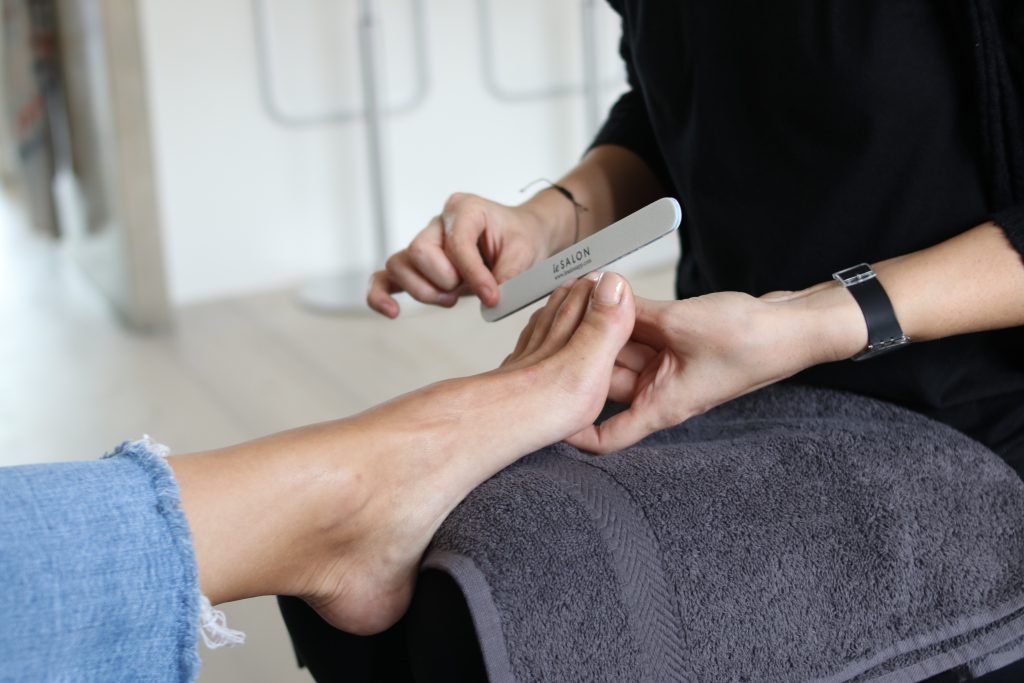 These are Mayfair's 5 most luxurious nail salons:
Owned by luxury hotel group COMO, the small Shambhala spa is a delightful Mayfair getaway. This is the spot where the jet-setting elite and stressed executives go to decompress. COMO's impeccably trained staff warmly welcome you like you're their only guest. Go for specialist therapies or choose from an impressive range of beauty treatments. If a manicure is in order, their £45 Express Manicure is the one for you. If your hands are begging for a little extra TLC, try their deeply nourishing paraffin wax treatment.
Where: Old Park Lane, Mayfair, London W1K 1LB
Expect nothing but perfection from any Aman spa, no less their Mayfair location. Tucked away in the iconic Connaught Hotel, the Aman Spa has one of London's nicest swimming pools, black tiled and complete with a waterfall. Be pampered like royalty in your very own manicure pedicure room and choose from polishes free of formaldehyde, toluene and phthalates. Their signature Aman Manicure will set you back £90.
Where: The Connaught, Carlos Place, London W1K 2AL
How could we leave The Dorchester Spa off the list? Go just for the design; the 1930s inspired glamour mixed with a contemporary edge make The Dorchester Spa truly iconic. Upon arrival, the striking chandelier of south-pacific pearls sets the tone of luxury. You'll then be brought to your private manicure pedicure suite where you'll feel like you're on cloud nine. It helps that the muted palette, fresh flowers and plush fabrics are simply stunning. Two glass walls in the suite contain over 1,700 nail polishes so you're sure to find the colour you want! Splurge on a signature treatment like the £60 Champagne Manicure.
Post-treatment relaxation at The Dorchester Spa is probably the best part – their elegant Spatisserie serves afternoon teas and flutes of champagne. Honestly, they had us at their mantra "a little bit of what you love is good for you".
Where: 53 Park Lane, Mayfair, London, W1K 1QA
Possibly the classiest of them all, The Spa is quintessentially British. This basement spa is designed in calming white and brown tones. On weekdays, the lunchtime specials, which combine both the use of the spa and gym, attracts the Mayfair business crowd. You can enjoy manicures and pedicures in the serene treatment rooms. Men's manicures will set you back £30, while women's start at £30 and go up to £60 for their Opulent Manicure.
Where: Brown's Hotel, Albemarle Street, London, W1S 4BP
This lovely, little sanctuary is nestled just behind Bond Street and is the perfect spot to escape chaotic central London. After it's recent fancy facelift, the dreamy haven is better than ever. Every treatment is followed by a free smoothie – tick! They have a large selection of colourful polishes – tick! And best of all, they provide paraffin mittens for manicures and boots for pedicures. These moisturise your skin to silk smooth perfection. Their manicures start at £35 for 30 minutes, or go all out with their signature OPI manicure for £55 for a full hour.
Where: The House of ELEMIS, 2 Lancashire Court, Mayfair, London, W1S 1EX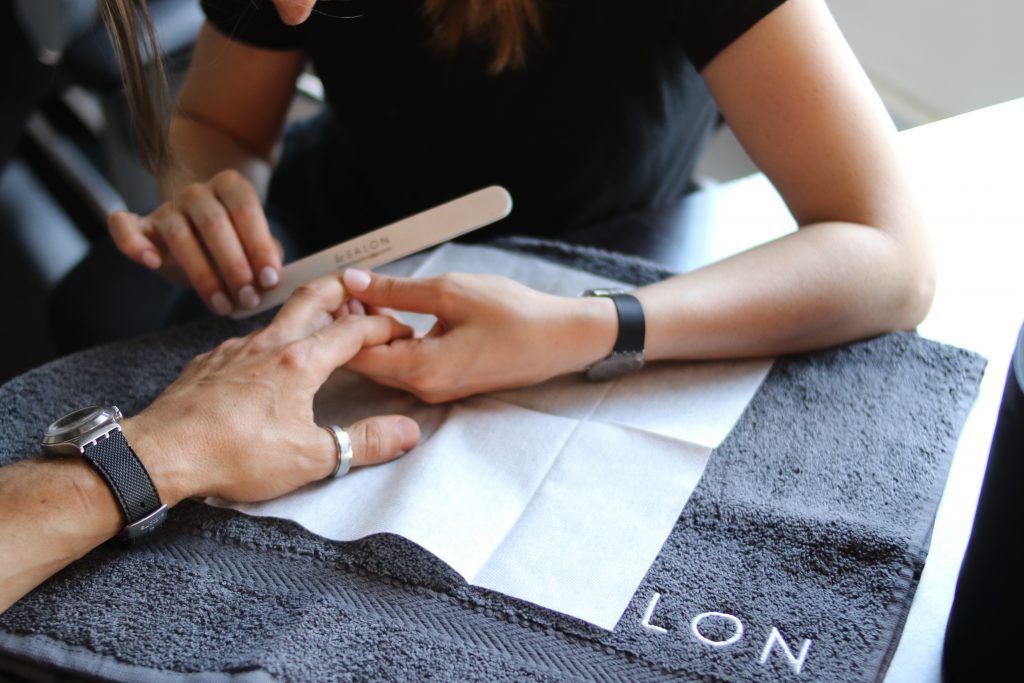 Now, we know going to the most luxurious salons can come with a hefty price tag – they're once a year type places. That's why they're worth the trek to the Royal Borough. For your weekly or monthly salon visits, though, when time might be hard to find, having the salon come to you is the way. It's beauty for the modern woman. Mobile beauty apps have exploded over recent years in the nation's capital – including LeSalon. We bring a "Top 5 Luxurious Nail Salons'-worthy manicure to your home. Whether that's in Chelsea or anywhere else in London zones 1-5.
Liked this article? Take a look at our blog, we cover beauty and nail trends, wellness, and entrepreneurship in London.