4 Simple DIY Tips for Tired Feet
By Ellie Hudson, December 13 2018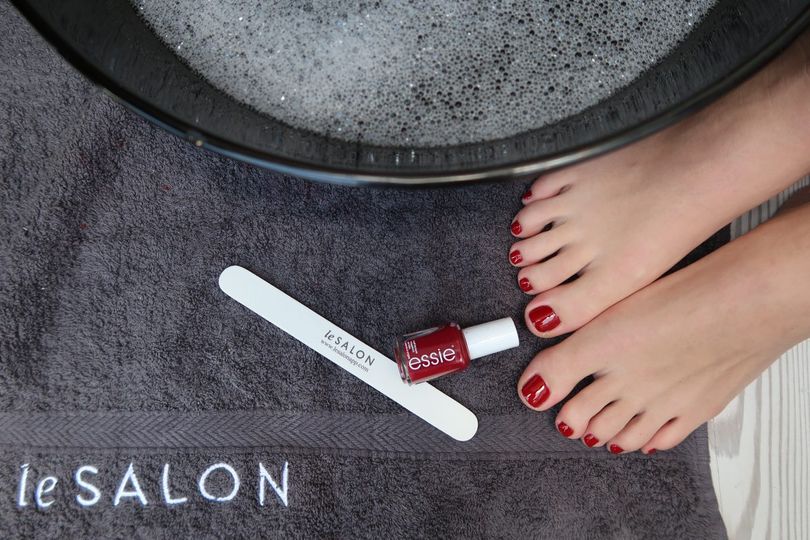 Winter Foot Care Woes
With the cold winter fast approaching, it is definitely time to ditch the flip-flops in exchange for our fluffy socks and boots but that doesn't mean it should be an excuse to neglect our feet. Foot care still exists in the darkest of winter days!
Believe me, I've been there, when the summer months are over I've been known to ditch the razor because well you know, laziness aside, the extra fuzz on my legs acts as a thermal insulator doesn't it? However last winter I decided as I looked down at my unshaven legs and unpolished toes that enough was enough, in fact, it just made me feel bad about myself. It was time to rediscover the polish. And, do you know what looking down at nice shiny nails really can put some cheer into an otherwise dreary winter.
Vanity aside, it's important that we protect our feet from the winter with all its wonders: wind, rain, snow you name it, they're all known to take their toll on our skin, drying it out and leaving it in need of moisture and a bit of foot care loving.
Exfoliation is Key
So, where to start? My first tip has got to be the art of exfoliation. Our feet really will thank us if we consider exfoliating them once a week. This will remove the hard skin cells from the surface of the feet leaving them smoother to touch. I would recommend The Body Shop's Peppermint Reviving Pumice Foot Scrub. Retailing at £7.00 the "volcanic essential oil granules slough away hard skin, revealing silky-smooth results.' And, it smells good too!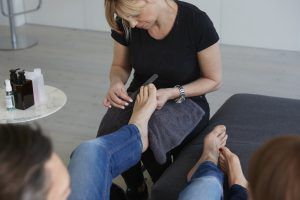 Let It Soak In
Alternatively, you can tackle dry skin with a foot soak. All you need are a couple of ingredients from your bathroom cabinet and kitchen! Mix one cup of Listerine, one cup of white vinegar, and two cups of warm water in a bowl big enough to fit your feet! Stick the TV on, soak for twenty minutes and viola! Simply rub your feet with a towel so that the hard skin peels off. You'll be left with softer and happier looking feet! If you want to go all out, be sure to top up the exfoliation mid week with a Pumice Stone! To make it easy to remember, why not keep one in your shower? You can pick one up from Boots for just £1.59 so really there is no excuse ladies!
Moisturise, Moisturise, Moisturise!
Exfoliation acts as perfect prep for my next top tip – moisturising. It's more easily absorbed when feet are flake free and is essential in the quest for soft skin. According to experts, moisturiser is best applied soon after a shower in order to retain the moisture your feet has already soaked up! My favourite is Eucerin Plus Intensive Foot Cream. It's £11 but worth every penny and will smooth the roughest of feet. The formula is thick and in my experience, brings long lasting hydration. Another tip is to slather your feet with lots of cream before you go to bed and safely tuck them into a pair of socks for the night – your feet will be baby soft in the morning.
Paint The Town Red
Now for the fun part of foot care, making those toes look pretty! My favourite colour for the festive season has a got to be a classic red shade. At LeSalon we love Essie's JellyApple. Don't forget to use a basecoat to prevent any discolouration of the nail. And, if you want the colour to last that little bit longer use a top coat. The industry favourite is Seche Vite available here.
If this doesn't get your feet looking Instagram-worthy I don't know what will! Alternatively, you can opt for the warmer option and keep them hidden in your fluffy socks, but at least you'll know they look pretty and I can guarantee your feet will thank you for your efforts.
Obviously, if you want all the benefits of foot care without the work you can just book one of the LeSalon professionals to give you a luxury pedicure and put your feet up!