2016 was the year of the pop up, what's next?
By Jade Attwood, January 7 2019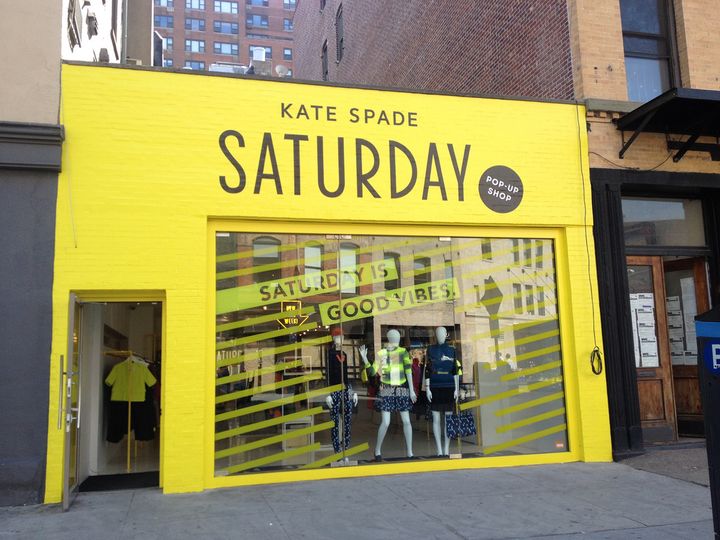 Here one day, gone the next: no one can deny the power of the pop-up. From shops, to street food vendors, to hairdressers, to beauty parlours, and even gyms, this business craze really stood up to last years predictions that a third of UK start-ups would be pop-ups.
It's more than likely you've visited a pop up over the last year. For the foodies amongst you, you may have visited Deliciously Ella's Covent Garden pop up over the festive season, or indulged in some delicious street food at Camden Kerb. Or if you're more routed towards some retail therapy perhaps you've taken refuge in Old Street's ever changing in-station fixtures mid-commute, or even climbed aboard Good Ship Benefit for bubbly and brow shaping. Pop up's have somewhat taken over London, and are continuing to do so in 2017. The reason? They are the first business trend that truly keeps pace with us and our need for the new and exclusive. But with a new year, so too comes a new trend: on-demand, in-home experiences.
Getting comfortable
Of course, we all love getting out and exploring the city, finding lesser known spots for brunch on a Saturday, delving into independent stores for the perfect birthday present, or trying out a brand new exercise class. But there's nothing quite like experiencing the same food, retail opportunities, or service in the comfort of your own home. More and more of us are now looking for on-demand services that can deliver the same level of customer care at a time and place that suits them. Not only this, we're looking for more time-efficient and budget-friendly ways to enjoy the things we love most.
Take Deliveroo, and Uber Eats for example. They've made ordering in so much simpler— successfully bringing the restaurant experience right into the home. Whether you're looking for some fresh sushi for your girly pamper evening, a fantastic paella to feed the family on a busy working day, or a more decadent burger for those days that you feel like treating yourself, the options are a-plenty.
Fitting in fitness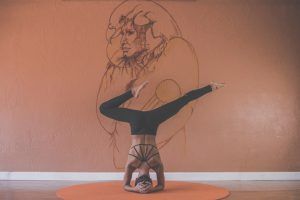 Perhaps you're looking to get fit, but have children to look after or are too busy for a trip to the gym? With such busy lifestyles, health can often come at the bottom of a long list of priorities. But it is becoming somewhat easier. Maybe you're looking to rejuvenate your senses and take a more mindful approach? HomeHealth Yoga bring a qualified yoga teacher to your door, giving a private lesson or leading a group session with some time-poor colleagues. Or for those with new year fitness goals, WeGym's trainers come to you anywhere you'd like to train: completely taking the hassle out of signing up for a busy gym.
Time for pampering
With a busy city lifestyle, finding time to look after yourself and your body is difficult. Making an appointment, and taking the time to physically visit a salon can be a tiresome process in itself. But now, a whole host of on-demand services, make in-home pampering all the more accessible. Take Urban Massage, they allow you to enjoy a professional massage to soothe away the stresses of a full working day in London, booked to your leisure. And of course, there's us here at LeSalon. We hand pick expert nail technicians to meet your manicure and pedicure needs, at a time and place that suits you.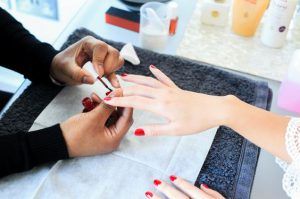 So what can we expect this year?
There's no denying, out of home experiences are altogether different, and are somewhat more of an "event' than those experienced in the home. The ambience and feeling of the room can change the way you remember or value your time, but just as the pop up has given us a new way to shop, eat, and look after ourselves, so too will the rise of in-home experiences. Being so closely tied to technology, this trend is only set to get bigger, expanding nationwide and continuing to gain popularity across the globe.
Who knows where in-home experiences are going next? Perhaps we'll see an on-demand cocktail maker, a speedy professional chef, or instant entertainment for a last-minute party – the possibilities are endless. If one thing's for sure, by this time next year, if you have a need there's no doubt it'll be delivered to your door.
Keen to discover more 2017 trends? Take a look at our blog, or visit our website to book in your on-demand mani or pedi today!