10 Things Your Salonette Wishes You Knew About Waxing
By Helena, February 10 2021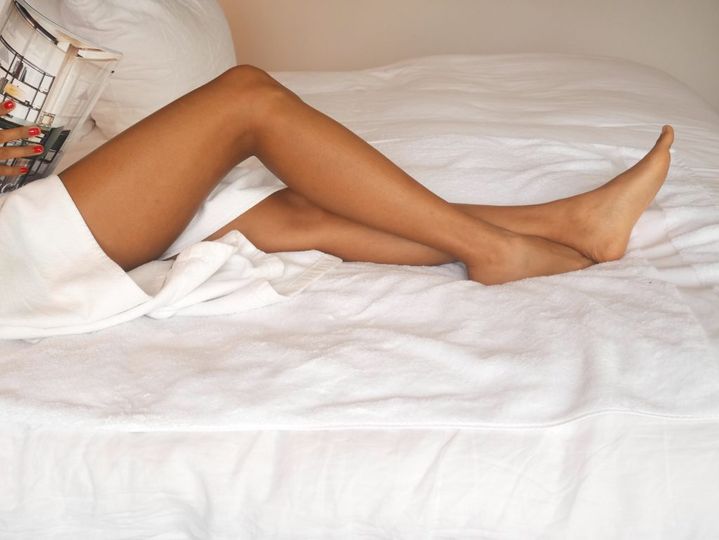 Many people tend to shy away from the idea of going to go get a wax, but why? Obviously, waxing is a process that can involve being partially nude in front of a stranger and some discomfort… not the ideal situation for everyone! However, when done right by a trained beauty professional, a wax session can be not only a comfortable experience, but an enjoyable one too.
Finally deciding that you are ready for your first professional wax can be exciting and scary, but don't worry! It is important that you go into this feeling as comfortable as possible which is why we have given a list of ten things to know before your waxing treatment. we thought we'd go straight to the source and ask our Salonettes what they wish you knew about waxing.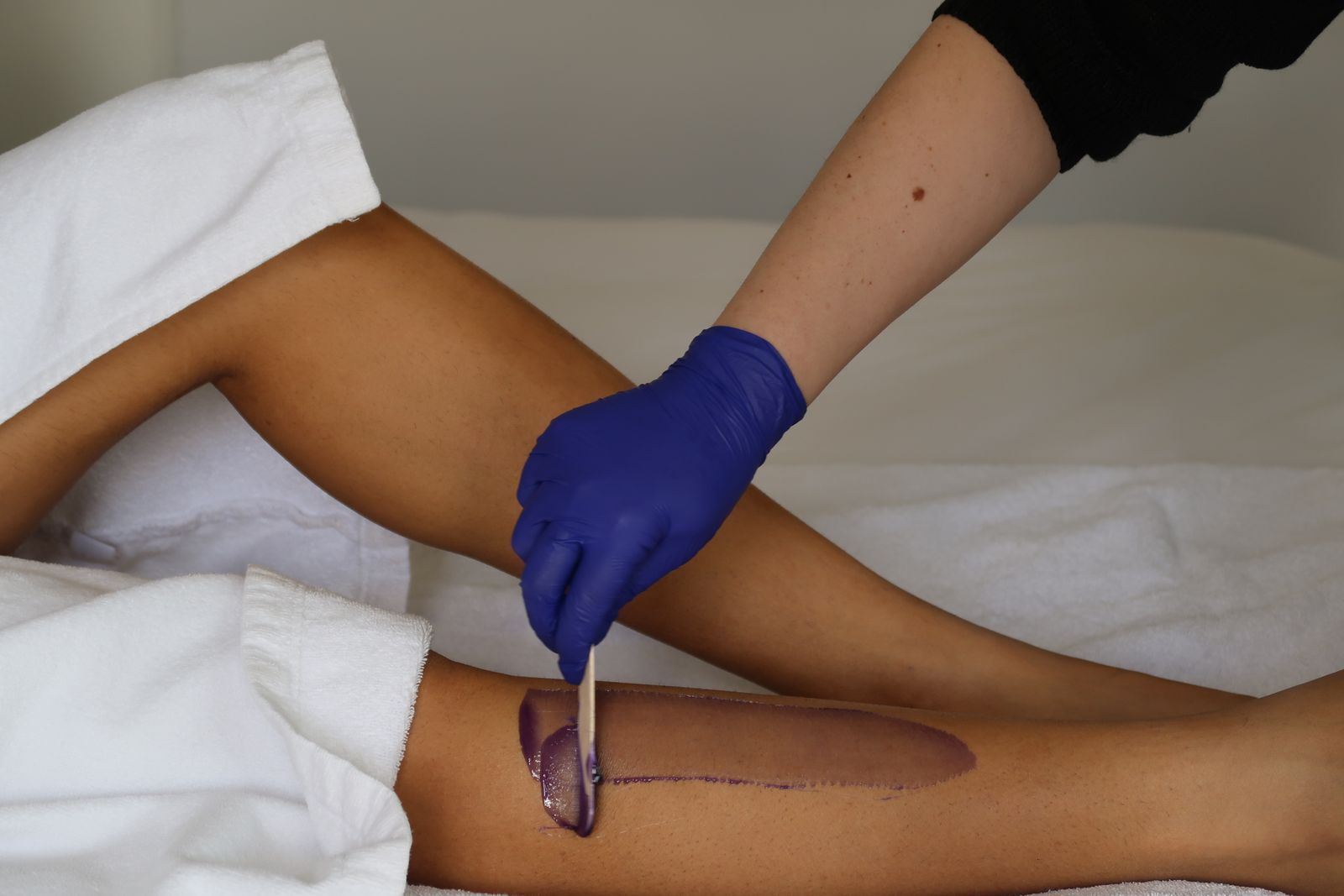 1. Let Your Hair Grow First
How much hair are we talking here? Well, it's important to note firstly that everyone has different hair types – meaning some might have coarse, thicker hair while others might have more fine hairs. No matter what type of hair you have, however, it will always be at its thickest if it has never been waxed. Overtime this will change as with each wax the hair becomes thinner and thinner!
For the best results, it is recommended that the hair you would like to wax off is around 3-5mm in length. This is so the wax strips have something to grip on to and avoid any skin damage and irritation (ouch)!
2. Wear Loose, Comfy Clothing
Nothing is worse than exposing your new, sensitive skin to really tight and constricting fabrics, talk about uncomfortable right? Going into your wax session, it's important to wear loose, breathable clothing so you don't irritate your skin.
Side note: If getting a bikini wax, make sure to wear loose, breathable underwear to avoid sweat and oils from getting trapped in the open pores!
3. Exfoliate! 
Often overlooked as a step in the wax process, it is up to YOU to exfoliate one or two days prior to your treatment. The best wax results come when there is as little dead skin and oils and clogged pores as possible!
Note: remember not to use excessive force though, as that can make the skin even more sensitive.
4. Avoid Lotion Before and After a Wax
Sounds crazy right? It only makes sense to apply lotion because we think it will soothe and heal the skin, but think again. While moisturising the skin is a good thing, it is best to avoid this process too close to the wax treatment (both before and after). This is because lotion makes it difficult for the wax to grab the hairs and also clogs and irritates pores after the treatment.
5. Some Redness and Swelling is Normal
If you start to see any redness or bumps immediately after wax, don't panic! Trust us, this is normal and can last one or two days after a wax- but it's definitely not a reason to regret your decision.
To get the skin to heal back to its normal self, you need to follow the proper aftercare routine. This means no exposure to direct sunlight, avoiding spray tans, no vigorous activity (and yes, we mean ALL vigorous activity), and lightly exfoliating about 48 hours later.
6. Skip the Gym 
Remember the vigorous activity thing? This is one of those activities that is best you skip for one or two days. Sweating is not something you want to do after a wax as it could clog pores and irritate skin – definitely a no from us!
7. Relax
There is no reason to be nervous! That might be easier said than done considering you are counting on a stranger to rip your hair out, but you need to remember that these "strangers" are skilled professionals! Their job is to give you the best results and to also make you feel comfortable, so let them do their thing. They only want what's best for you as a customer!
8. Take a Painkiller on the Day of the Treatment 
One of the most common concerns for waxing is the pain. We won't tell you it doesn't hurt at all, but some people tend to be more resistant to pain than others. You can take an aspirin an hour before the appointment, which not only helps with the discomfort, but also reduces redness and swelling!
9. Postpone a Wax Before that "Time of the Month"
This is optional. Beauty therapists everywhere recommend that you steer clear of a waxing session right before that week, and for good reason. Lower estrogen levels happen at this time which makes your skin more sensitive, this can heighten the pain felt during a wax.
10. Tell Your Beauty Therapist About Any Skin Issues Beforehand
Have a sunburn or rash? It's best to postpone the treatment entirely. Any skin tags or moles? Let your beauty therapist know so they are able to avoid areas that can get extra irritated if they are waxed! Usually these things are seen by the therapist, but they really appreciate a heads-up before.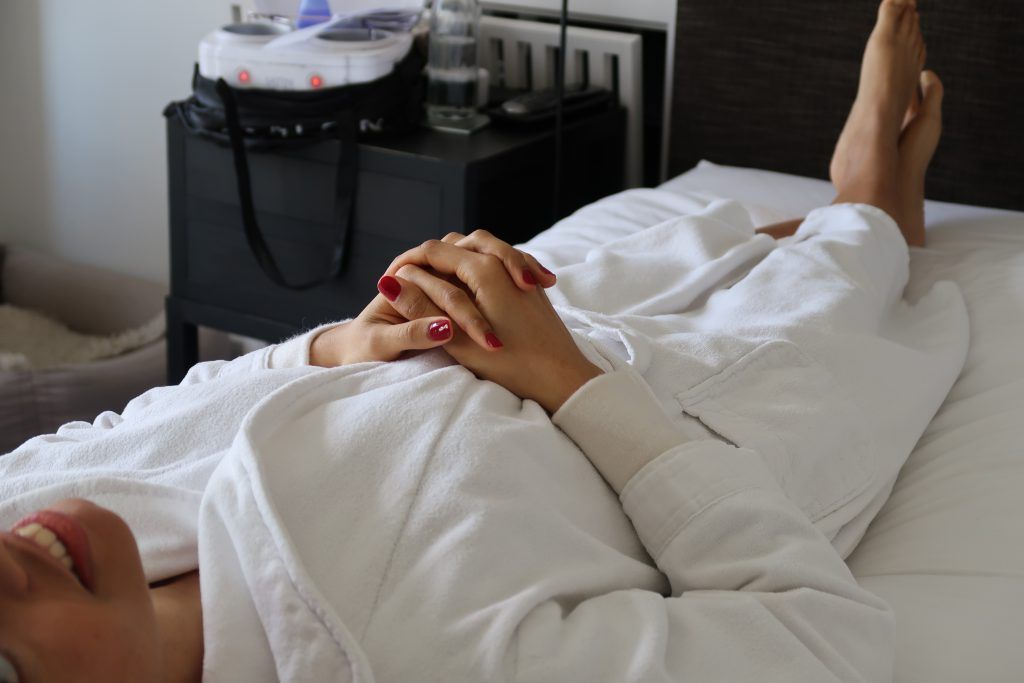 Feeling nervous about going to a salon for your waxing session? Why not get a wax professionally done in the comfort of your own home then? LeSalon will send a skilled Salonette wherever and whenever you want, with the use of an app! Why not give it a try?