Flexible Beauty Jobs at LeSalon
Are you a beauty technician craving a bit of flexibility in your life? We are here to help you!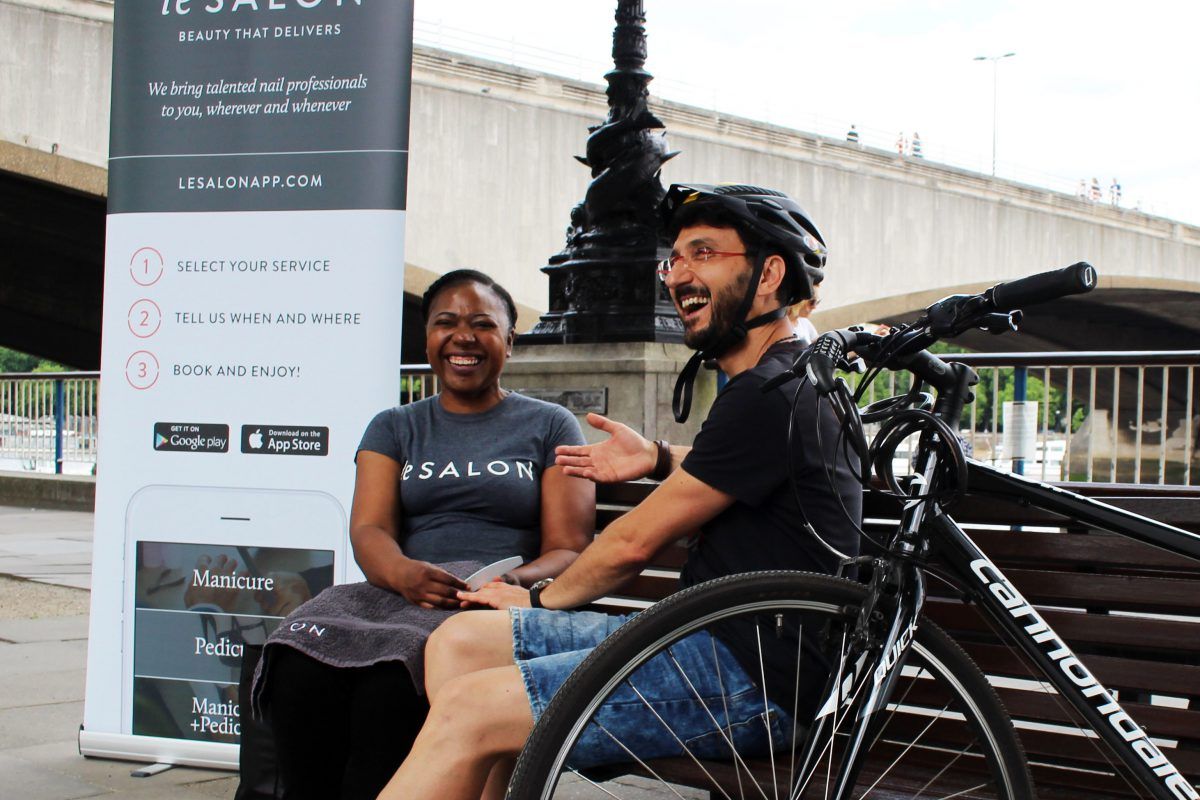 WANT WORK THAT FITS YOUR FLEXIBLE LIFESTYLE?
Are you a beauty technician craving a bit of flexibility in your life? We are here to help you! If you no longer want to be tied into set hours, why not apply to be a mobile therapist at LeSalon? We allow YOU to choose what hours you want to work, on whichever days you fancy, in areas of London that suit you.
We can offer you the lifestyle you have always dreamed of, as we are changing the way that beauty is delivered to clients. Join our revolution as we strive to deliver mobile beauty treatments to homes, hotels, offices, weddings and events!
As a Salonette, you will essentially become your own boss, earning money whilst managing your schedule. Like what you're hearing? Apply today and come in for a Trade Test, we'd love to meet you!
Start your application here
🎊 Welcome to the team! 🎊
What can LeSalon do for you?
💸 Money – Earn twice as much money working with LeSalon over conventional salons. Seriously!
🤝 Support – Receive continuous support from us. We will help you become the best in the business.
📱 Clients – Our app helps you build a base of loyal clients without needing to worry about payment methods or experience in marketing. We will even connect you with the big businesses that book us for corporate events such as Uber and Carwow.
🙇‍♀️ Training – We provide every Salonette with the training to manage their own businesses for life, including accounting, marketing and social media skills.
💪 Reputation – Join and learn from our elite team. We proudly work with the best technicians in London, and your clients will know it.
🤗 Friendship – Being pampered at home definitely beats the busy salon, which is why our clients tell us they are more talkative and friendly during LeSalon treatments!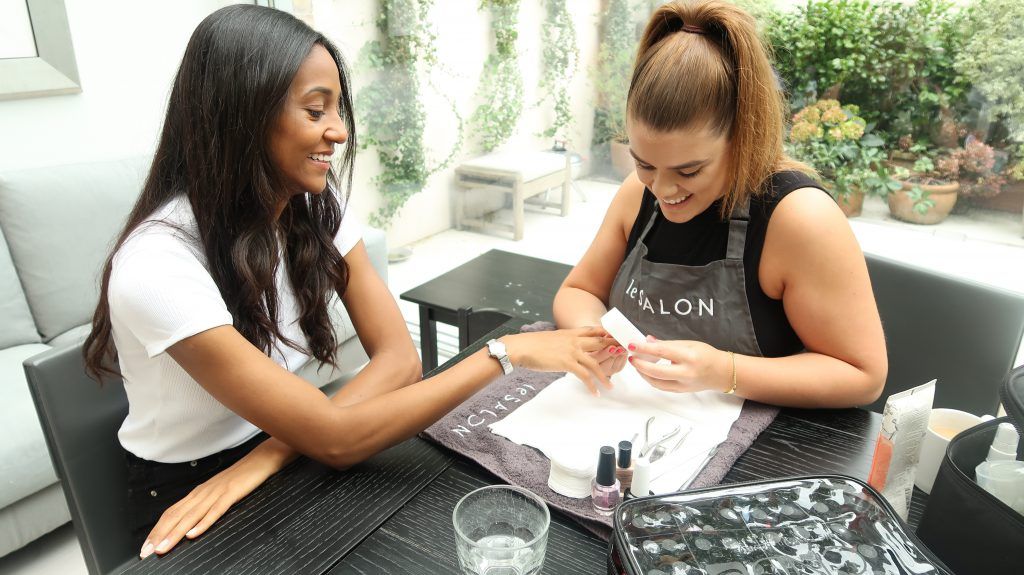 FAQs… Your questions answered
Actually, I'm in! No more questions. What next?
Great! All you need to do now is book a Trade Test with us using the form on this page. We will then arrange a time for you to come to our building in Moorgate and show us your beauty skills in a short manicure/waxing/eyelash test. This is a great time as well for you to meet the team behind LeSalon – if you decide to work with us, we'll be seeing a lot of each other!
Where can I work?
We currently service zones 1 to 4 in London. Within this area, you can choose where and when you want to work. We also offer treatments outside this area, and for these, we will pay for any additional travel costs.
How much money can I make, and what are your payment terms?
We offer a competitive commission rate, and we pay directly to your bank account every week! When you come in for a trade test, we will guide you through all the details and help you estimate how much you will earn.
What are the hours I need to work?
Hang on! Only you can answer that question because it is entirely your decision! You can work as much or as little as you want. Mornings, evenings, weekends, we don't mind! Our first appointments start from 7am with our last beginning at 10pm – 7 days a week, every day of the year. We notify you through the app when a booking becomes available, so all you need to do is say Yes or No.
HOW DOES IT DIFFER FROM WORKING IN A SALON?
At LeSalon you will not be tied into set shifts as you would at a salon, instead you get to choose the exact hours you want to work, on whatever days you want. We cover zones 1 to 5 in London, and you can select clients based on their location. It is all down to you!

LeSalon is at your service. Search for the best therapists in your area.