We created our office manicure to deliver the perfect perk to companies. Cultivating an inviting company culture that attracts and retains top talent is more important than ever. With standard benefits suites and similar salaries within industries, a fantastic way to stand out now is through perks in the office. Of course, choosing perks that will suit a broad spectrum of your staff can be a challenge. Manicures at the office appeal to both men and women, young and old, and staff can choose to relax or work through the treatment.
Our office manicures typically take only 20-30 minutes, but staff finish feeling happy, relaxed and refreshed, ready to take on the remaining work day with a clear mind. With 96% of women reporting they feel better about themselves with their nails done, you can be sure that office manicures will brighten up someone's day. Offering feel-good perks like manicures leave staff feeling thankful that you respect their well-being. This positive relationship inevitably results in better productivity and staff retention.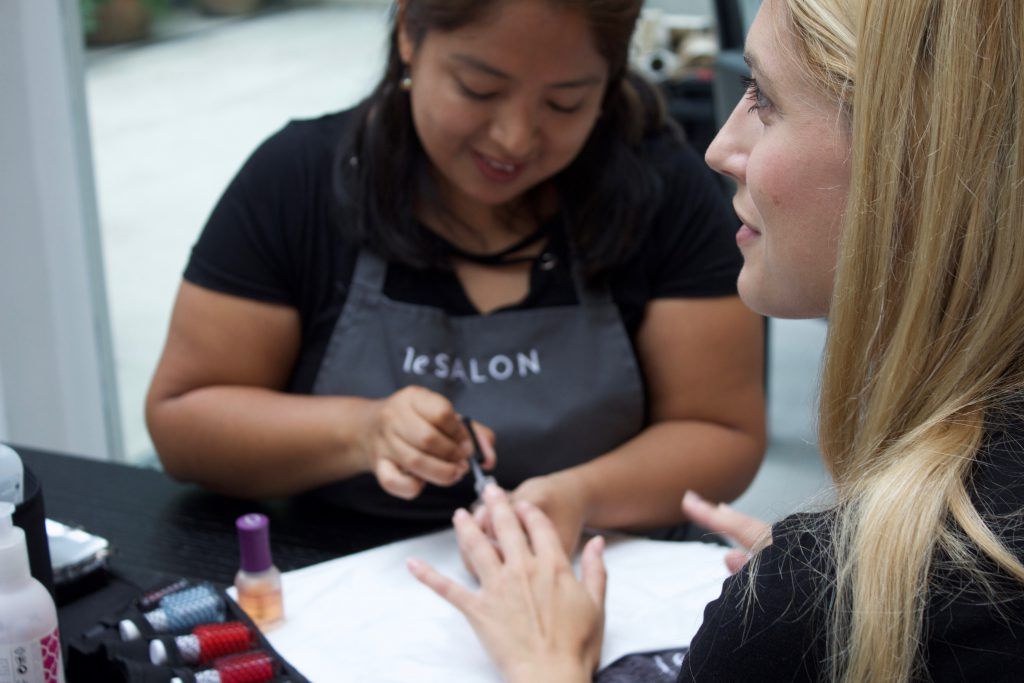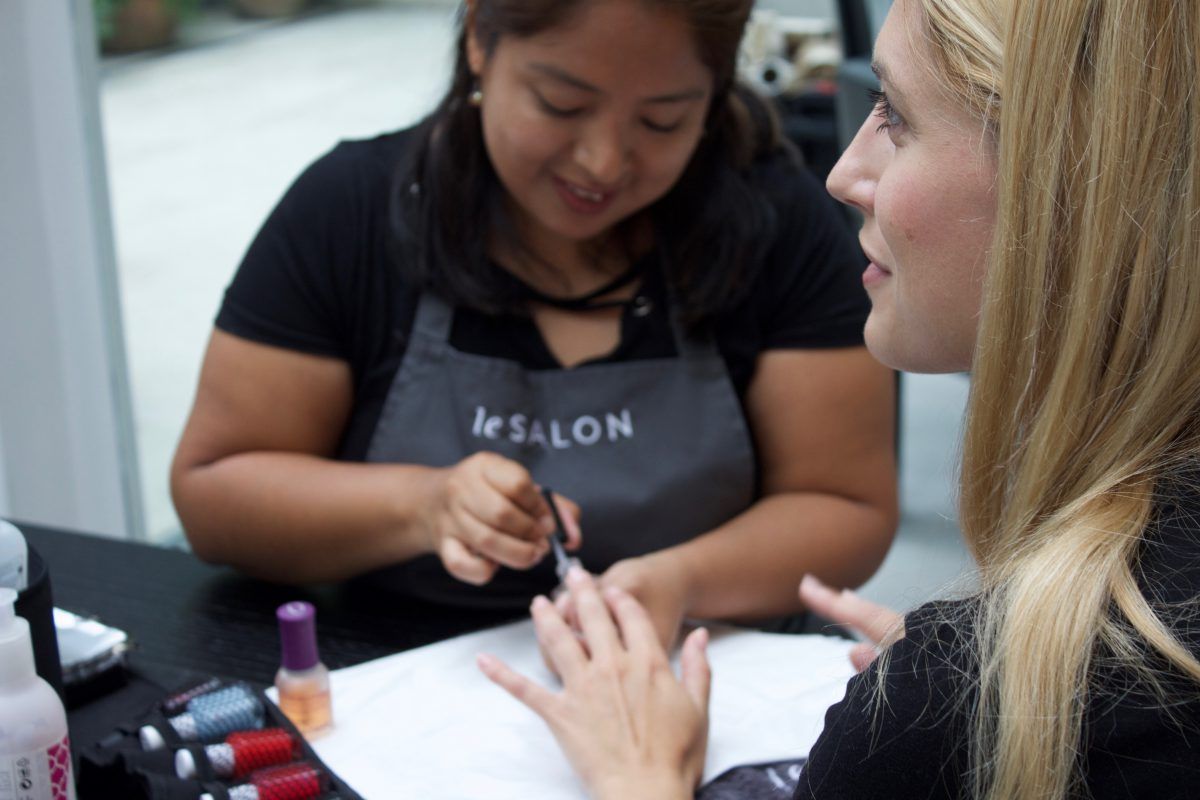 As an employer, office manicures require little organisation. The booking process is simple: make an enquiry with our corporate team, we can set up a trial manicure if you want, then decide on a date. We'll send a link your staff can use to book in their time slots. On the day, our nail technicians bring everything needed for a 5-star manicure. Usually, we set up the mani station in a meeting room, though if that's not available we're flexible and can even go desk-to-desk.
Manicures at the office aren't just for startups with a fun company culture. We've worked with companies across a range of industries, from law and consulting firms like Stewart's Law and Oliver Wyman, fashion companies like Lyst and Stylist Magazine, to tech giants like Airbnb and Uber. Focusing on staff well-being is relevant to all companies. Happy customers praise us for how easy we've made it in bringing an element of work life balance in the office. Others thank us for the difference it made to their work day.
So start the week off with a Monday manicure, or go for a Wednesday manicure as a midweek treat. Or get that Friday feeling and have us in to pamper the office. No matter the day, as an employer, you'll be pleased with the ease of the booking process and the effect it has on your staff. As an employee, you'll love the little pocket of pampering amidst a busy work week. Enquire now!