Professional Pedicures Near Me
Looking for a professional pedicure near you? Here at LeSalon we offer mobile beauty services. We come to you!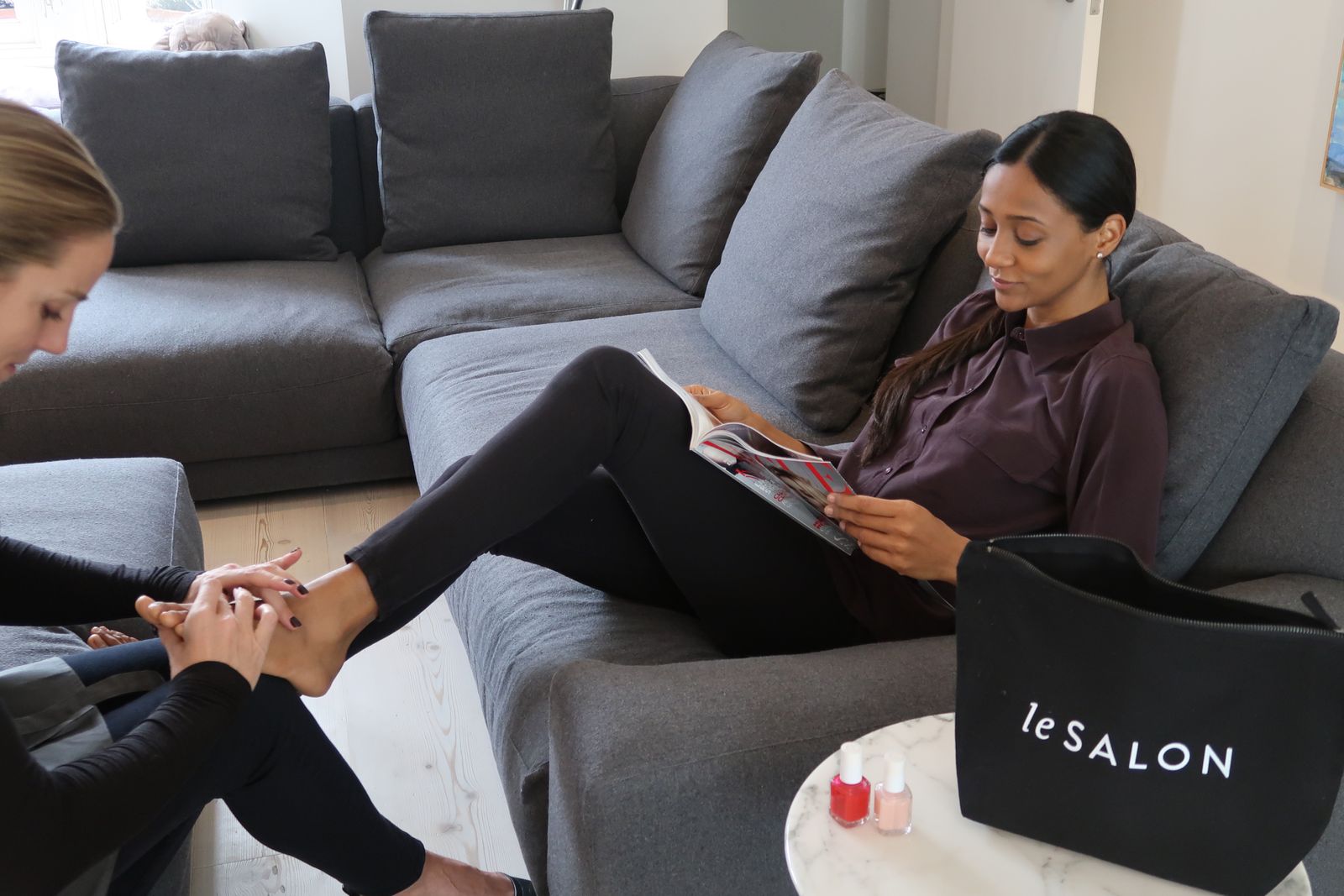 Looking for a professional pedicure near you? Don't worry, we are here to help! Over here at LeSalon, we offer professional beauty treatments delivered to your door, covering London zones 1-5. We are passionate about offering on demand beauty so you can enjoy a well deserved pamper in the comfort of your own home.
Why LeSalon? At LeSalon, we pride ourselves on offering a vast range of beauty treatments. Our therapists are carefully selected and have all been professionally trained before joining us. They have worked within the creative sector and are all extremely passionate about delivering the best service possible.
How does it work? Interested in having a salon worthy pedicure delivered straight to your door? We thought you might be. Booking your pedicure couldn't be easier, simply head over to our website or download our app and browse the range of pedicure services we have to offer. Once you've decided on an option, all you have to do is enter your address and choose a date and time that is suitable for you! Your request will then be forwarded to one of our expert therapists and once your treatment is confirmed the payment will then be taken. After that, all you have to do is sit back and relax and wait for your pampering to begin.
Which pedicure is right for me? At LeSalon, we offer a wide range of pedicures so you can pick one that is right for you. Below we have included details of each pedicure available, so you know everything about your treatment before you book.
We offer the highest quality at-home treatments.
LeSalon is at your service. Search for the best therapists in your area.