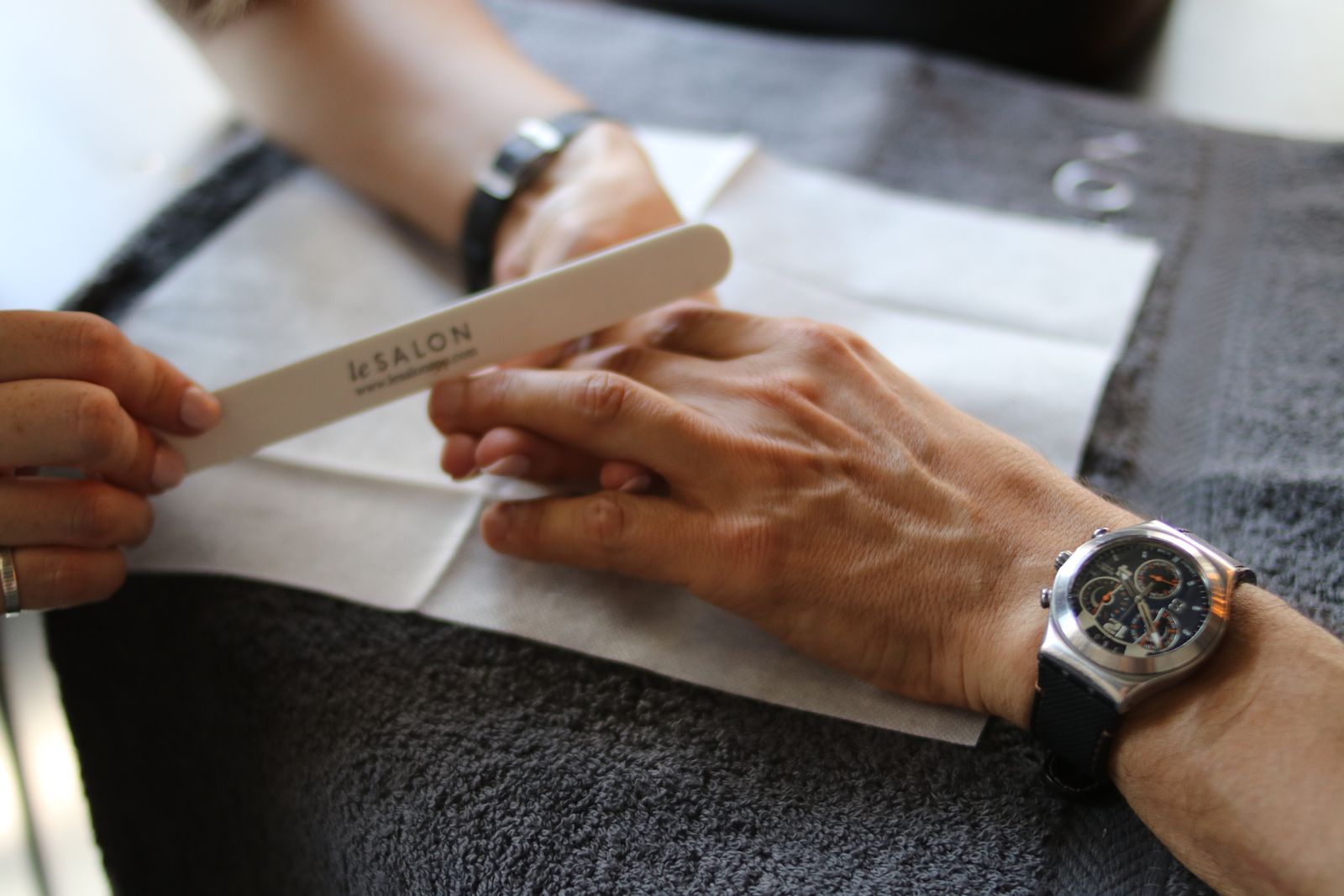 The Groom
£50 - 75 minutes total - includes cutting, filing and shaping the nails, foot filing and an extra foot massage complete with cuticle care.
Even the groom deserves a little extra TLC to look and feel their best for their wedding. This treatment is a classic men's mani-pedi to look like a true gentleman on your special day and covers all the essentials of hand and foot care, from the nails and cuticles to the skin. We add that extra touch of luxury by coming directly to you, taking that extra bit of stress out of all the hectic planning for the big day!
What's Included 
Trimming nails to desired length
Filing the nails for a smoother finish
Shaping of the nails to your desired shape (square, round, almond, etc.)
Buffing of the nails
Cuticle treatment - clipping and oiling
Application of hand lotion
Soaking the feet in a pedicure bowl
Exfoliation of the feet with a foot scrub and foot file
A foot massage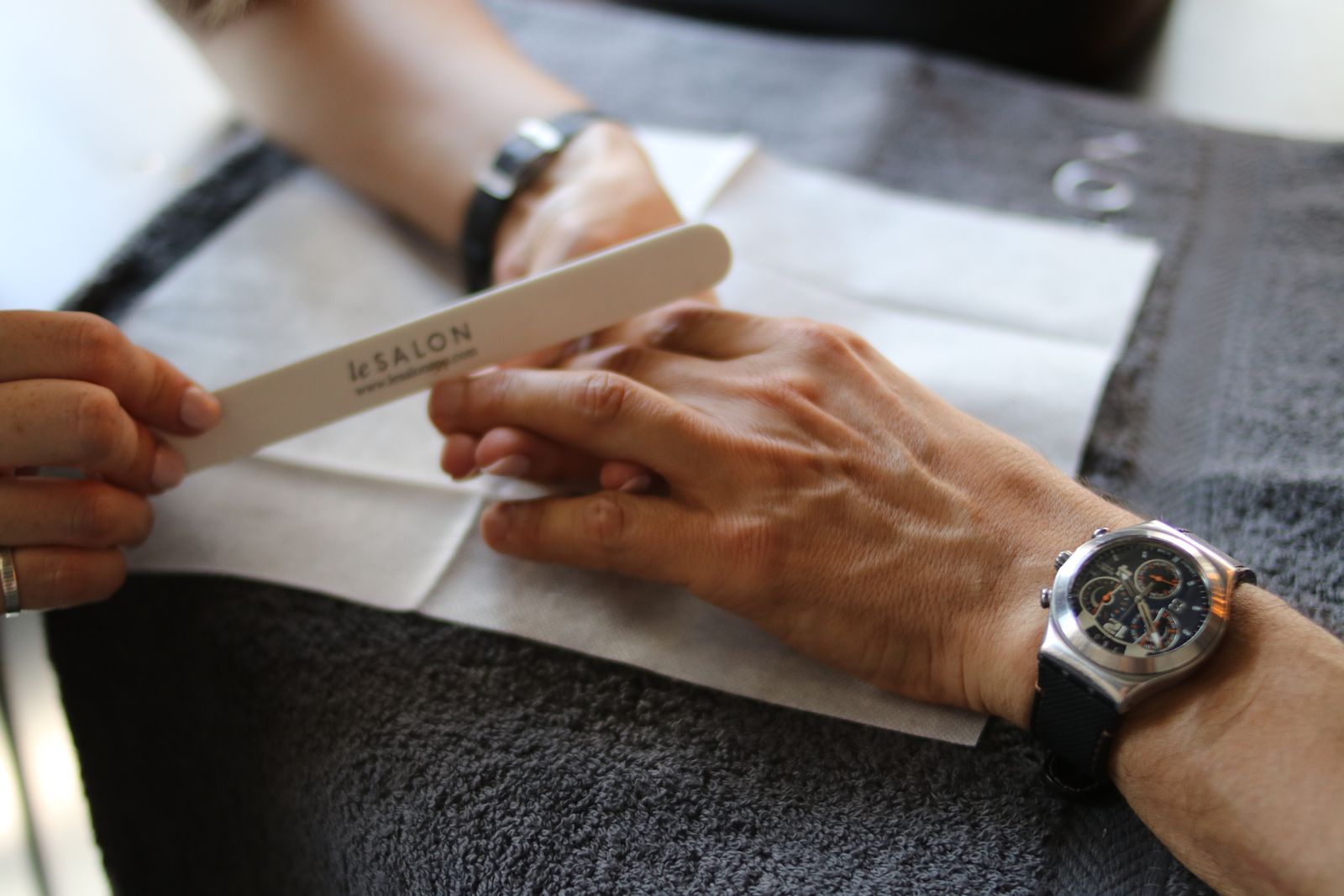 What We Need From You For This Treatment
For the manicure - a chair and a table.
For the pedicure - some hot water for the pedicure bowl - water from the kitchen or bathroom sink is fine. A comfy sofa or bed for you to relax in
What To Expect In More Detail
When one of our Salonettes arrive at your house, you'll recognise them easily as they will be wearing all black and carrying their kit. Invite them in, and once the meet and greet is done, the therapist will ask to use some warm water to fill the pedicure bowl with. If this is all good, then the pedicure process can begin.
The Pedicure
Your Salonette will begin by sterilising your feet as well as their hands: hygiene is important to us at LeSalon. This will be done with a quick spritz of sterilising spray. You don't need to worry about any mess being created, as our Salonettes are well trained and have punnets and towels to keep their kit together. Once the feet are sterilised, they will be placed into the pedicure bowl to soak.
Cutting and Shaping
This part of the process is sort of where the magic happens. The therapist will start by cutting the nails to a desired length. Following this, they will ask you what type of shaped nails you would like, so this can be square, rounded, almond-shaped - whatever you want. To make sure it's exactly what you want, your therapist will do this on one nail and ask you if you're happy with it.
Cuticle Treatment 
Cuticle care is important as they can be prone to infections and are sensitive - plus untidy cuticles are never a good look! A removing solution will be put on each toe around the cuticle, which the therapist will then remove thoroughly. The solution softens and cleans the cuticles; the therapist will then proceed to push back the cuticles gently.  Do not hesitate to say if the pressure is too much/little, our Salonettes are trained to go at whichever pace you prefer. Once the dead cuticles appear, these will be neatly clipped away.
Foot File, Exfoliation And Lotion Complete With Massage
To make the feet really soft, the therapist will be equipped with a disposable foot file and foot scrub. The heel and ball of the foot will be filed to remove rough skin. With this completed, the feet will then be exfoliated with some foot scrub whilst being massaged, Again, just direct the Salonette as to if the pressure of the massage is fine. A bit of lotion will be applied, and then the therapist will proceed with the full foot massage.
Finishing Touches
Once everything is dried, the cuticle oil is added and rubbed in. This nourishes and hydrates your nails. And voila - the classic pedicure is complete!
The Manicure
The manicure entails: sterilising the hands, cutting, shaping and filing of the nails, cuticle treatment, and hand lotion application.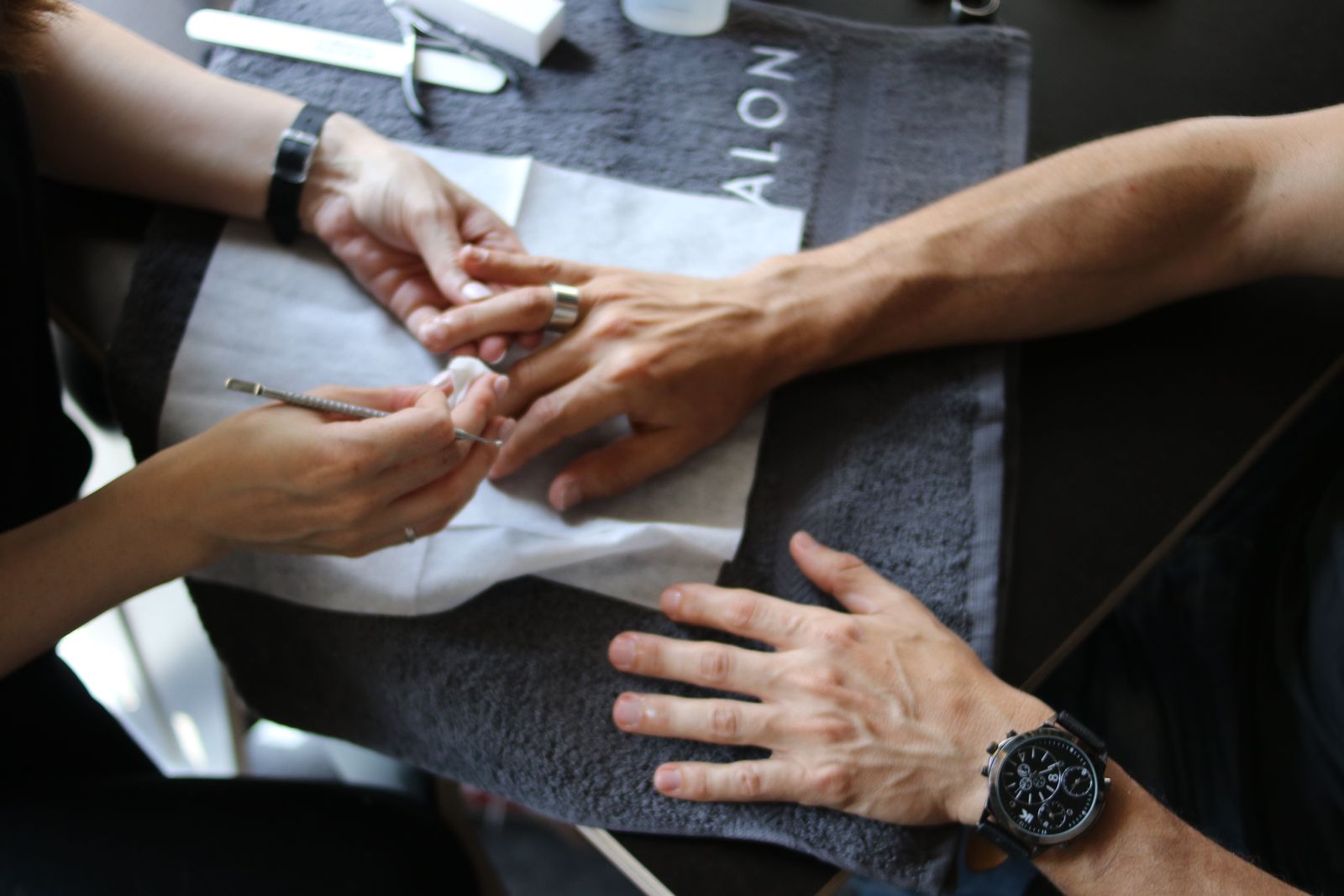 Future Bookings
Before the therapist leaves, she will ask you if you would like to book another treatment again. It takes no more than 20 seconds, just confirm the date that you would like to book in and leave the rest to us.
FAQs 
Recommended Add-Ons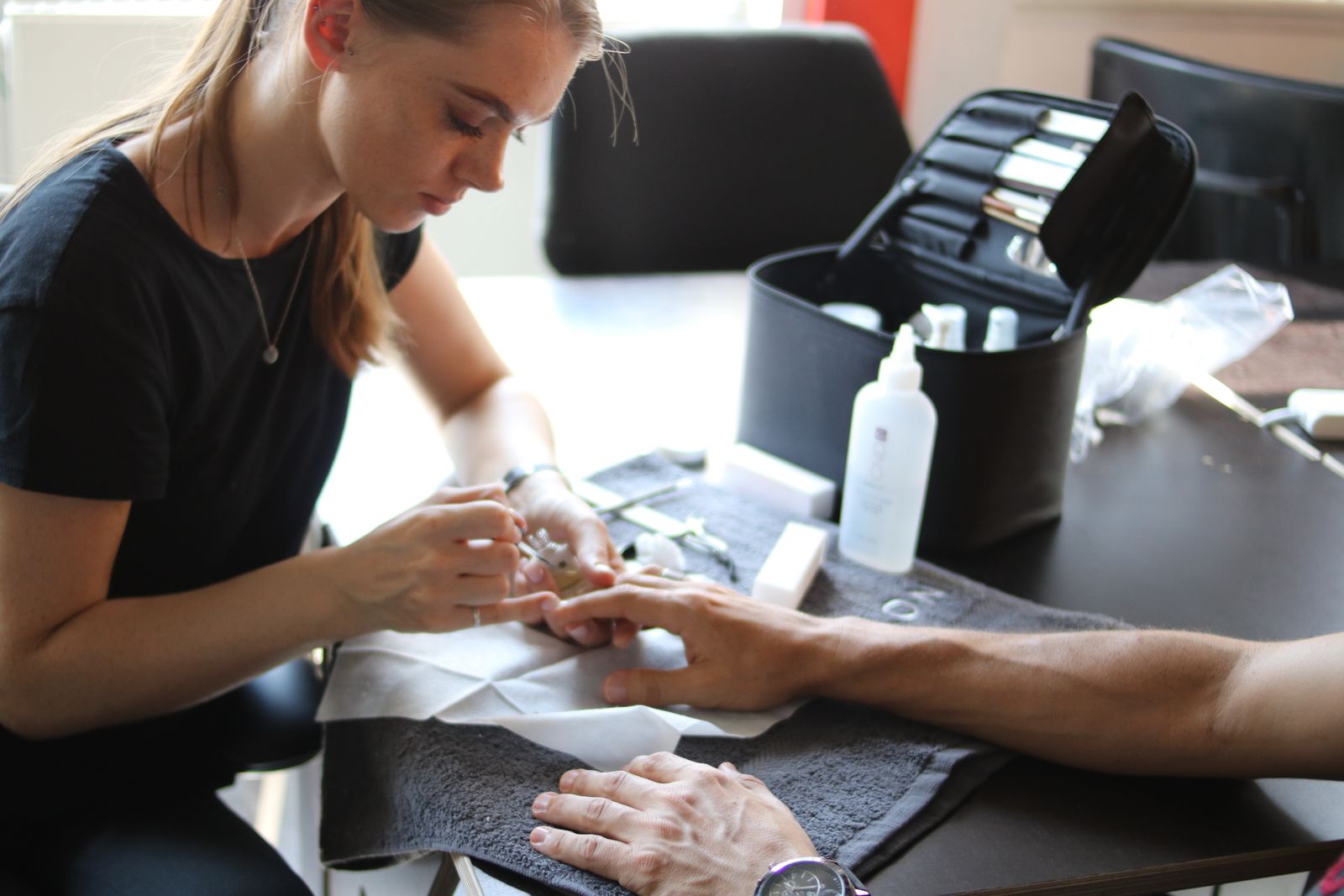 Are you ready to look like a picture-perfect couple on the big day? Book with us here to start that new chapter in your life looking and feeling your best together!