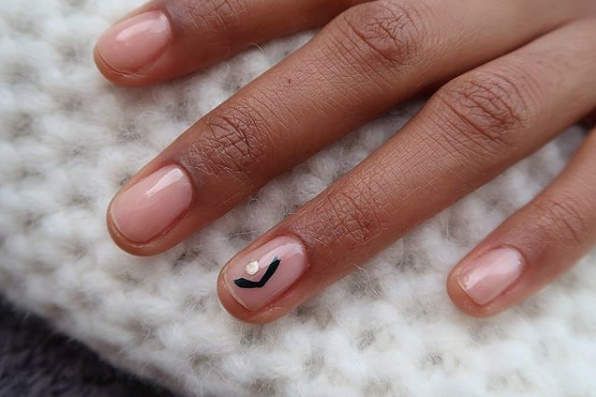 Nail Art Designs
£10 - Approx. 10 minutes - This treatment includes the painting of your chosen nail art. Take a look at some of our past nail art palettes.
Nail art is one of our most popular add-ons, and only increasing in popularity. For moments when a classic red or your usual neutral just won't cut it, it calls for a pop of nail art. What we love about our nail art add-on is how customisable it is - you choose your design and your beauty therapist will accommodate to that the best she can. We take all of the hard work out of booking a nail art design - it's all done on the app, choose your treatment e.g. a Classic or Gel Manicure, tell us when and where, and we'll send a top nail artist your way. That's right - you can book us for a manicure at home. How exactly does nail art with LeSalon work, and are there any lookbooks I can choose from? Find out here…
What's Included
A consultation with your nail therapist - discuss the nail art design you want, the colour and which nails you'd like it on.
Your Salonette will work her magic on your nails
We offer the highest quality at-home treatments.
What we need from you for this treatment
A nail art idea. Or not! You can have something in mind and discuss with the therapist or ask her what would look great on your nails
A table and two chairs so your Salonette can comfortably work and do her best job.
When booking
Book a main manicure treatment like our Classic or Gel manicure. Then in the add-ons section, select Basic Nail Art.
When checking out, you'll see an Additional Comments box - this is the perfect spot to let us know any nail art ideas you may have. It helps to give us a heads up in case your Salonette needs to bring any extra tools or products.
You can even send us in a photo to hello@lesalon.com. Mention in the subject line "I've booked Basic Nail Art. Can I have this design" or chat with us live on our website/app.
Alternatively, you can directly book one our seasonal palette looks. These include a Classic Manicure and a selection of nail art looks to choose from. Take a look below to see past palettes!
Spring 2018 Nail Art Palette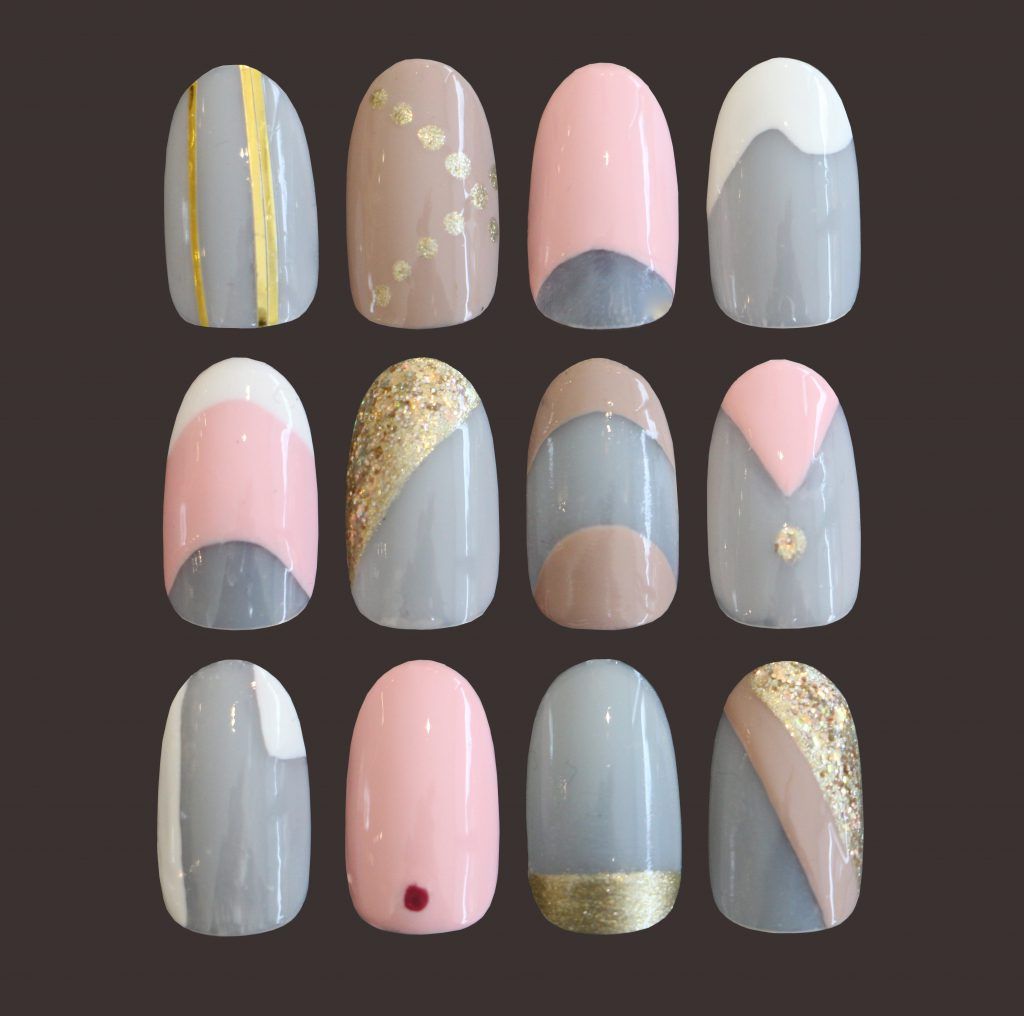 Valentine's 2018 Nail Art Palette
One of our favourite palettes so far - the Valentine's Nail Art look. This was particularly popular over social media, with influencers reaching out to us.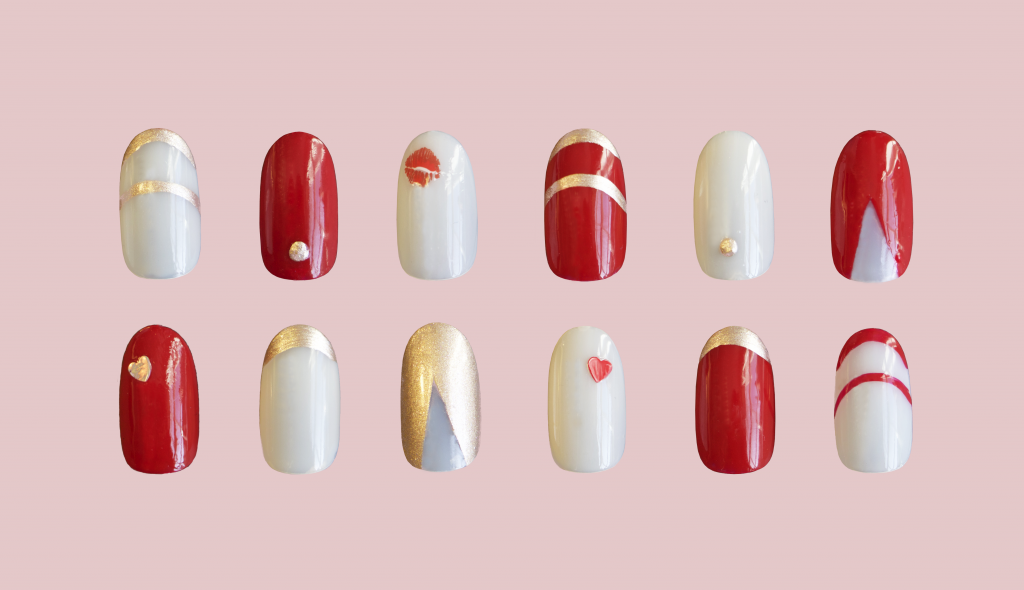 Christmas Festive 2017 Nail Art Palette
We created a festive nail art collection with a difference. One of the designs included the Women for Women International logo. This was a part of our joint effort with the charity to spread awareness of their 'She Inspires Me' campaign. Each She Inspires Me Manicure booked, LeSalon donated £5 to the charity.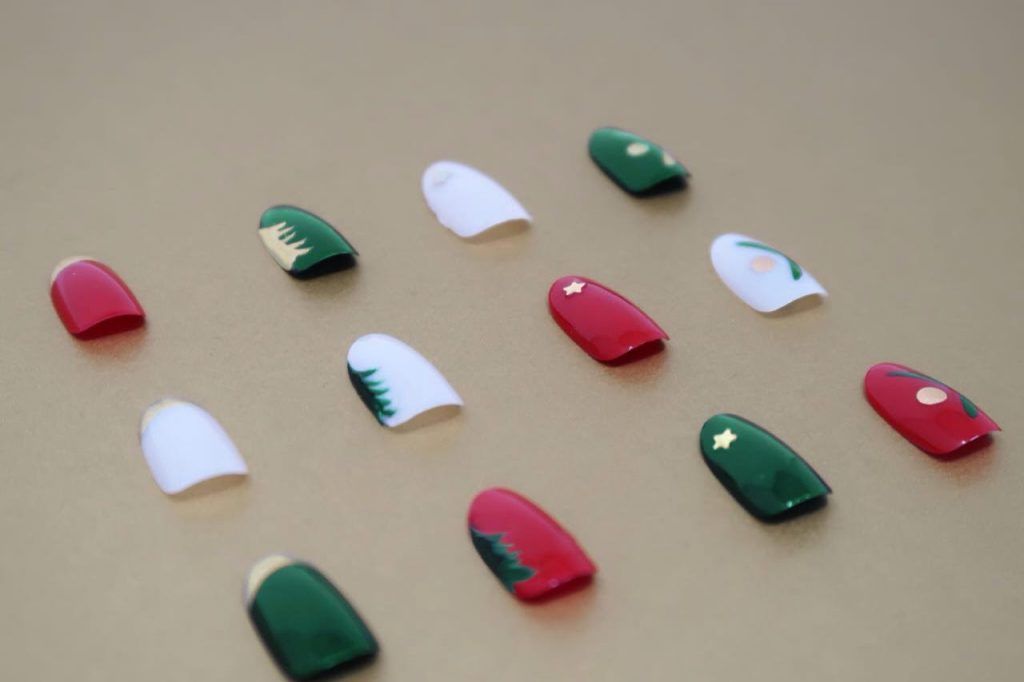 Below was one of the aforementioned She Inspires Me manicures in action.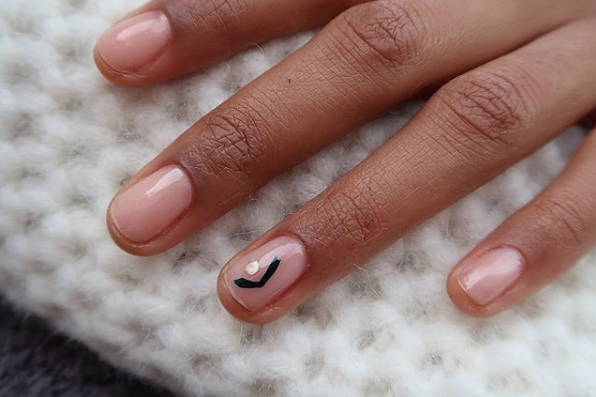 Halloween Nail Art Ideas
What is Halloween without a bit of nail art? These were some of the designs clients had us paint for them.

Unseen x LeSalon Anti-Slavery Campaign
In October 2017, we collaborated with Unseen to create a nail art palette that would help spread awareness about modern slavery. For each Unseen manicure, we donated £5 to Unseen to help support survivors of slavery. Read all about the campaign and issue in this blog piece and this BBC article we were featured in.

Keep an eye out for new palettes!