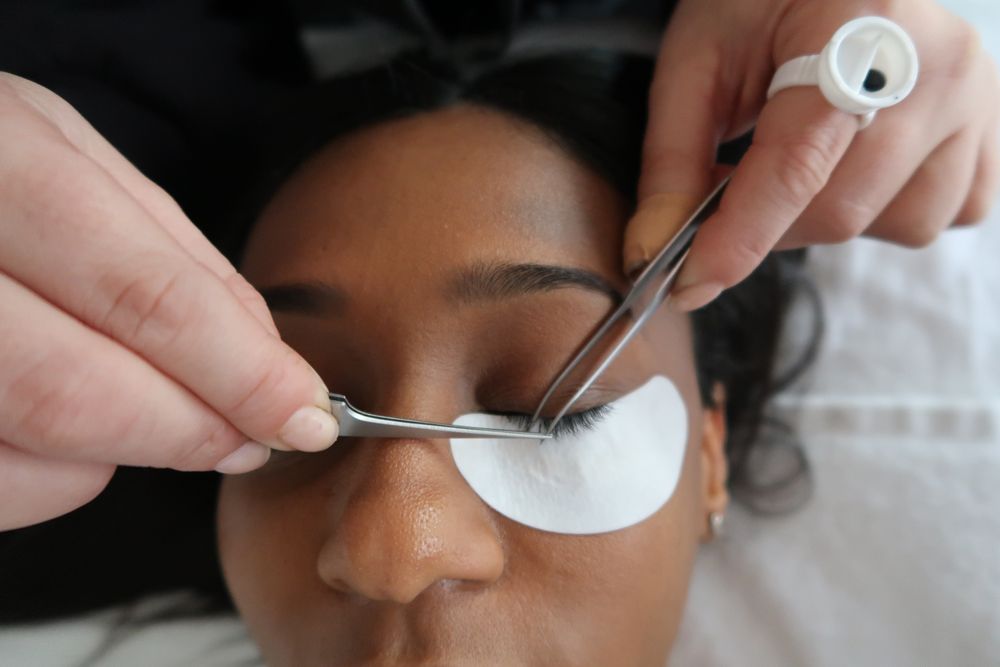 Eyelashes- Full Set
£115 - Approx. 120 minutes - Full set eyelash extensions
Our full eyelash extension is a head-turner, and moreover,  you can go mascara-free and your eyes will still stand out. Plus, you'll wake up each morning looking amazing already! Once you try extensions, you'll wonder why you didn't do it earlier - we're total converts!
What's Included
Gentle cleansing of your eyelashes and eyelid area.
Consultation - discuss what type of lashes you'd like (e.g. thick, dark, curly, natural)
Application of extensions to individual natural lashes along the entire upper lash line for a full set of lashes.
Finishing touches: the glue is dried, your lashes are brushed, and any lashes stuck together are separated.
Your eye pad is removed and you can check your lashes.
We offer the highest quality at-home treatments.
What we need from you
A bed or couch for you to lay on

A chair for your Salonette
What to Expect in More Detail
When your Salonette arrives at your house, you'll recognise them easily as they will be wearing all black and with a LeSalon kit. Invite them in, and then the eyelash process can begin.
Getting prepared for the lash extensions
Your Salonette will ask for you to lay down on your bed/sofa so she can get started. As we care deeply about hygiene at LeSalon, the therapist will start by sterilising her hands. Following that, she will then remove any existing eye makeup that you have on using makeup cleansing pads.
Your Salonette will consult with you about what type of look you're after - natural, glamorous or something in between. You can even discuss how thick, dark, curly and long you want your extensions to be.
Treatment of the lashes
As the extensions are for the top set of the lashes, for protection and extra care the therapist will use soothing pads to cover the bottom lashes.

Your Salonette will then use a pre-treatment lash primer. The purpose of this is to remove any protein that is left on the lashes in general, mostly from mascara or eyeliner that could interfere with the treatment.

The eyelashes will then be added on one-by-one, varying in length each time to give a natural look.  For a full set, your Salonette will apply an extension to each top lash. 
Finishing touches
Your lashes will then be brushed, and then blown dry with the air blower. This defines the shape and ensures that the glue is dried. The eye pads are removed, and your lash treatment is complete.
Future bookings
Before the therapist leaves, she will ask you if you would like to book for another treatment again. We are confident in the service that we provide and are sure that you would be happy to book again. It takes no more than 20 seconds, just confirm the date that you would like to book in and leave the rest to us.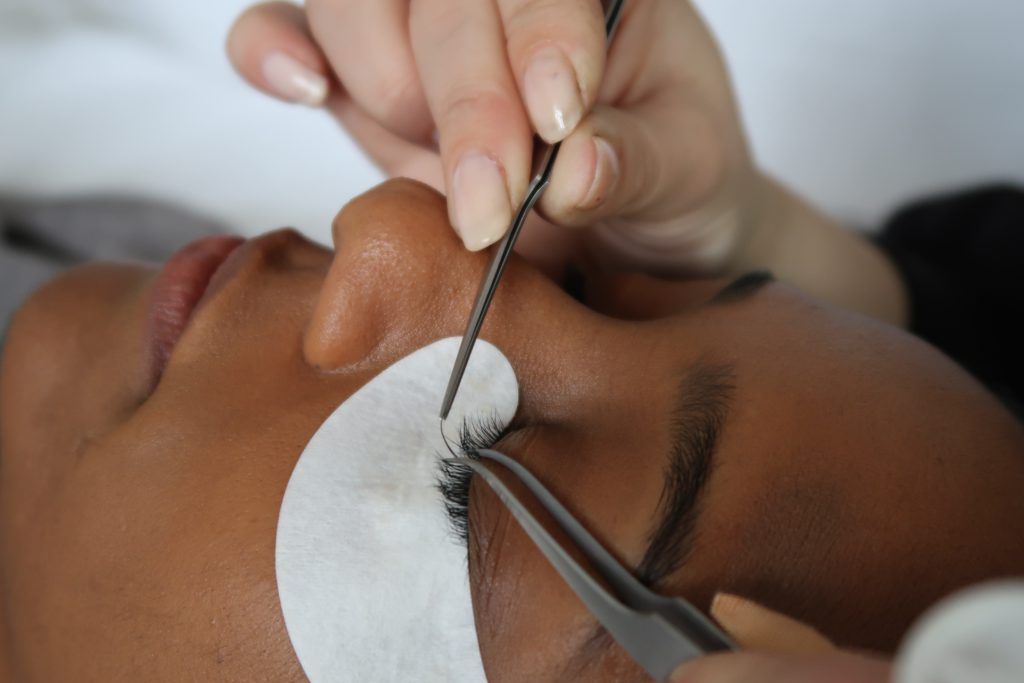 FAQs
Extras!
Want to know what a lash extension treatment looks like from the comfort of your own home? Check out our YouTube video to get the scoop!
Recommended Add-ons