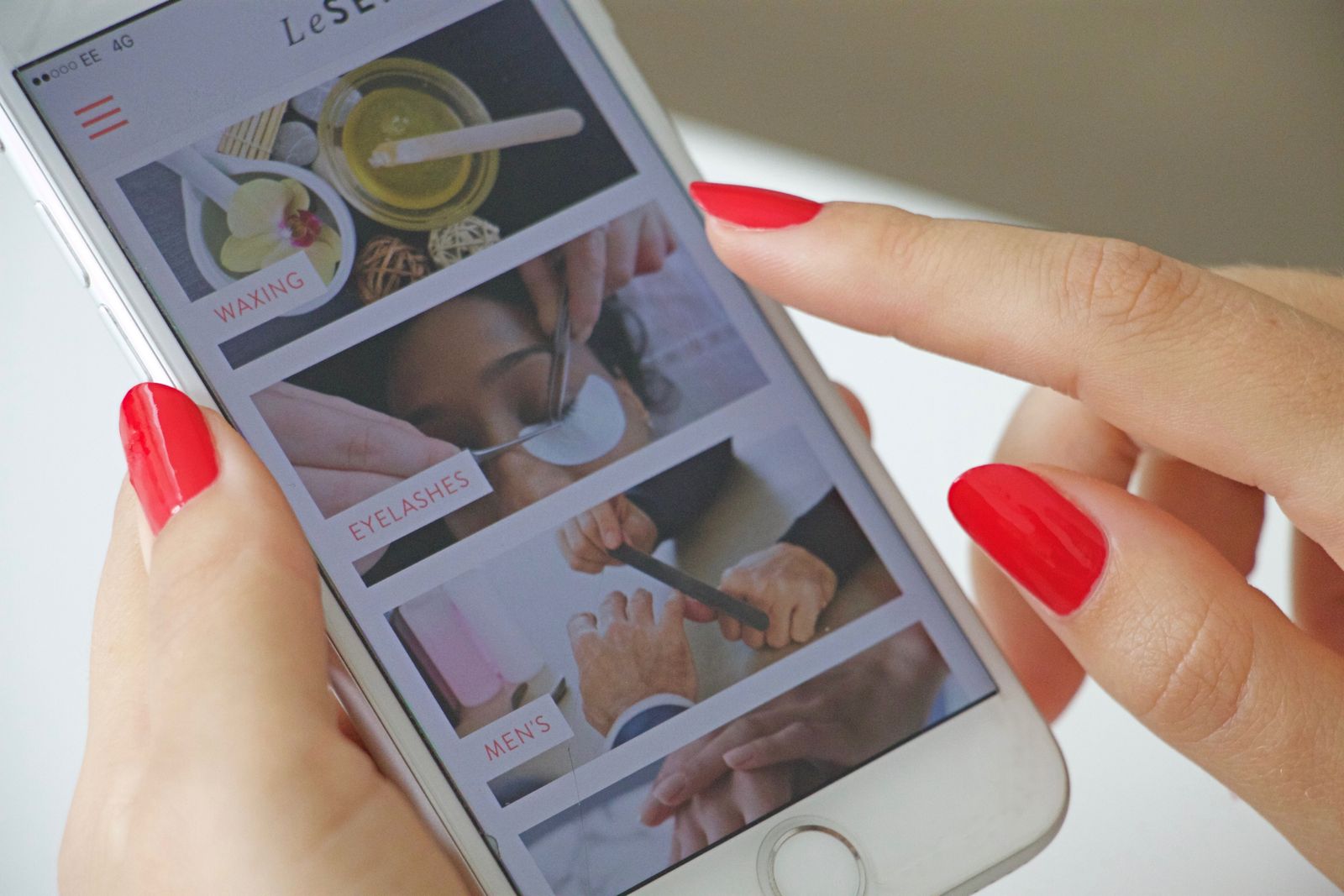 Frequently Asked Questions
All your questions about what it means to be a mobile therapist with LeSalon answered here.
Applicant FAQs
Actually, I'm in! No more questions. What next?
Great! All you need to do now is fill out our application form. We review all applications within 1 working day. If you're successful, we'll get in touch to arrange a time to have a quick chat over the phone before being invited in for a trade test.
How does LeSalon work?
LeSalon offers clients services in nails, waxing and lashes. We connect qualified beauty therapists with customers via our app and website and provide services in clients' homes, offices, hotels and events.
Where can I work?
We currently service zones 1 to 4 and areas of zone 5 in London. Within this area, you can choose where and when you want to work. We also offer treatments outside this area, and for these, we will pay for any additional travel costs.
What are the hours I need to work?
You choose exactly when you want to work. All you need to do is keep your availability up-to-date in your app and you're good to go. Our first appointments start from 7am with our last beginning at 10pm - 7 days a week, every day of the year. We notify you through the app when a booking becomes available, so all you need to do is say Yes or No.
How much money can I make, and what are your payment terms?
We offer a competitive commission rate, and we pay directly to your bank account every week. Check out our earnings slider to see how much you could make.
What do I need to work with LeSalon?
All of our therapists must have right to work in the UK, be fully qualified and be insured for freelance work. If you don't have insurance yet, we can help you when you come to onboard. You'l also need an iOS or Android smartphone and full kit. You'll find out what exactly you need during the application process but we can provide support with your kit, if it's needed, to get you out doing bookings sooner!
How can I refer a friend?
If you know other therapists who'd love to join the Salonette team too, you can refer them. Just let us know their name and once they've completed 10 bookings, you'll receive £100!
Do you have any social media accounts?
Yes we do! Follow @salonettes on Instagram.
How can I contact you?
If you have any other questions about what it's like to work with us, pop us an email at talent@lesalon.com