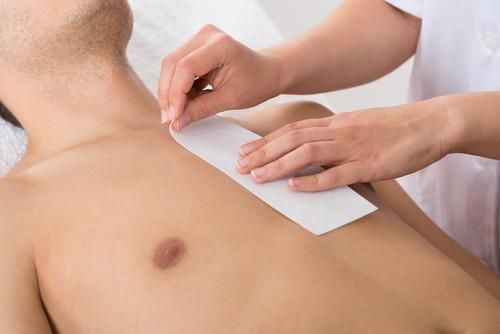 Men's At-Home Waxing in London
Men's waxing by experts in the comfort of your own home booked via an app - sounds pretty good! Our expert technicians will ensure you look and feel professionally groomed at all times. Book an appointment for today within a matter of minutes!
More than ever before, men are taking care of their appearance and placing importance on making time for it. Whether it's beard maintenance, spray tanning or hair removal, men are taking their grooming routines seriously. No longer just for women, waxing is now hugely popular amongst men - it's quick and effective hair removal that lasts up to weeks. But ducking into the predominantly female-populated salon down the road for a wax isn't always fun. Which is why we offer at-home men's waxing - it's discreet, a total time-saver and the quality is as good as, or even better than, a salon's. It's a win-win, really.
How Does At-Home Men's Waxing Work?
It's simple - download our app or use our website to book exactly which treatments you want, and when and where. Even select a specific therapist if you want. Once confirmed, we'll securely take payment online. All sorted - your waxing technician will arrive at your home with everything needed to strip away your unwanted hairs. All we ask for is a nearby power socket to heat up and keep the wax warm. Your technician can always speed up the heating process with a microwave if you're ok with that. We'll set up in a comfortable spot of your choosing - preferably a bed or sofa.
Whether you're new to waxing or a total veteran, our waxing professionals will keep you calm as they expertly strip away your unwanted hairs. We're not going to lie and claim it'll be painless, but we can say our technicians know all of the insider tricks to minimise the discomfort!
Men's Waxing Areas
Full Back (How wax)
Lower or Upper Back (Hot wax)
Chest & Stomach (Hot wax)
Chest (Hot wax)
Full Arm (Strip wax)
Shoulder
Full Leg
Half Leg (Strip wax)
Full Body (Hot & Strip wax)
Eyebrows Shaping
Eyebrows Tidy
Under Arm (Strip wax)
Navel