Nail Care For Men At Home
Book private, professional manicures and other treatments at your home. In London zones 1 to 5.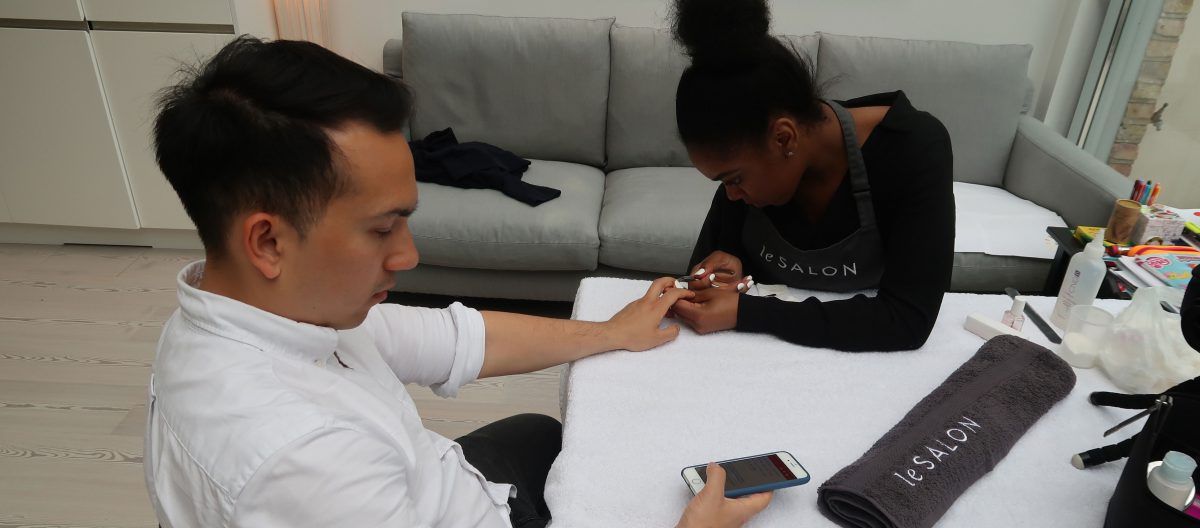 At LeSalon we believe that nail care should be at the forefront of every gentleman's grooming regime. Healthy nails, tidy cuticles, smooth hands, and soft skin are all an essential part of that. We, at LeSalon, understand that while you are committed to your grooming regime, you also have a busy schedule. That's why our men's manicures and pedicures come to you.
You can skip the salon and book effortlessly through our app. Whether it be at your home, office or hotel, our mission is to make your life easier, and your hands, feet and mind happier.
LeSalon's men's mobile manicures and pedicures focus on achieving a clean and tidy finish, that leave you looking fresh and well-groomed. If you need a sports pedicure after a tough week in the gym, or a relaxing weekly manicure, we have got you covered. We believe putting time aside to invest in yourself pays off. Book with us and we will have you looking and feeling your best.
LeSalon is at your service. Search for the best therapists in your area.