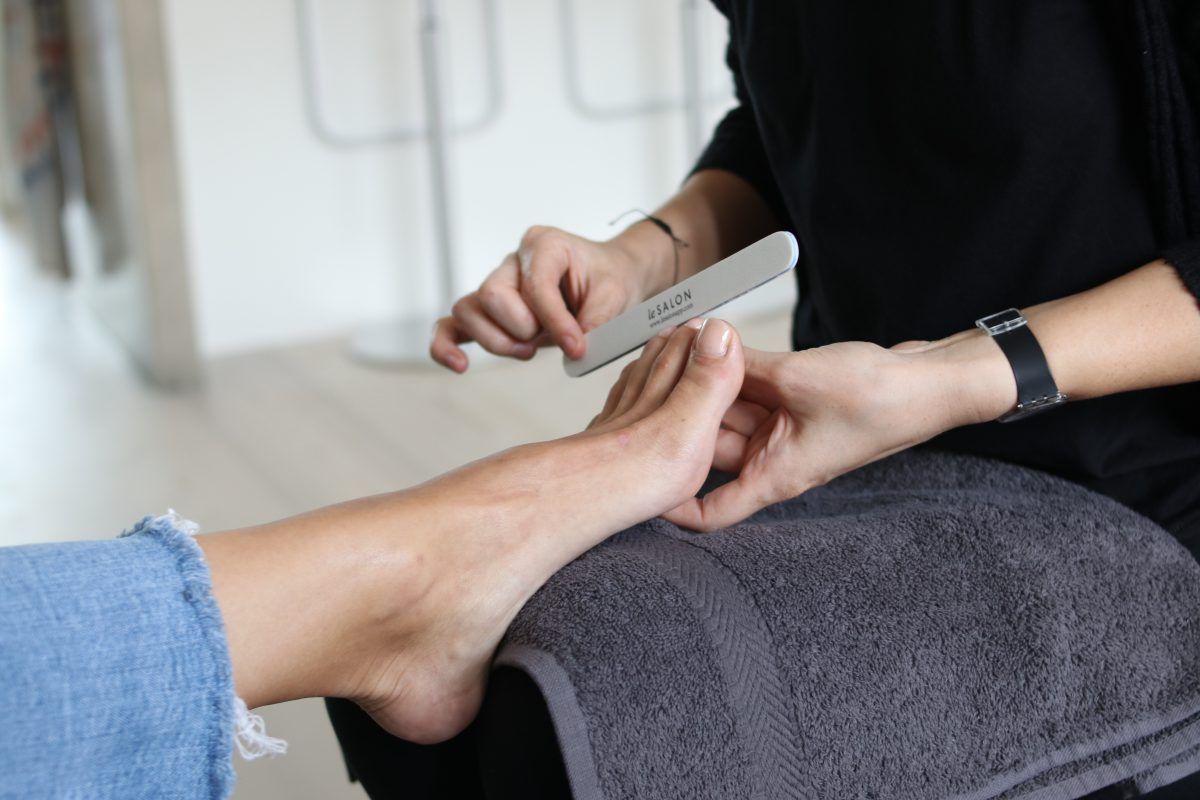 Pedicures In Your Home Or Office
Enjoy a relaxing pedicure in the comfort of your home or office with LeSalon. Choose from Classic, Express or Shellac and book quickly online. We'll send a 5-star nail therapist directly to you with everything needed to perform a perfect pedicure. Book via our website or app today!
Our feet are the hardest working part of our body, a fact that's all too easy to forget. Throughout the hustle and bustle of everyday life, we can occasionally mistreat our feet. They carry us many thousands of steps a day. We squeeze them into ill-fitting shoes. They're the first thing to take our weight, and the last thing to be relieved of it. For our feet, it's often a thankless task - LeSalon believes it shouldn't be.
It can be difficult to put the time aside to treat your feet; that's why we deliver our personalised service directly to your door. Your nails will be trimmed and shaped before finishing your cuticles with nourishing oils, leaving them vibrant and healthy.
Once your nails have been perfected, it's time for a deep exfoliation scrub; your feet will be rid of any excess skin leaving them fresh and soft - all before a decadent hydration bath and massage.
We'll finish with your choice of polish, from the finest range of Nailberry, ESSIE, and CND Shellac products, to leave your feet feeling - and looking - utterly spoilt.