Mobile Mani-Pedis
Mobile mani-pedis come in so many shapes and sizes: at-home experiences, events and parties, corporate bookings, hotel visits and more. Save time and skip the salon - our 5-star nail professionals will bring all the tools and products necessary for a perfect mani-pedi. Book via our website or app today!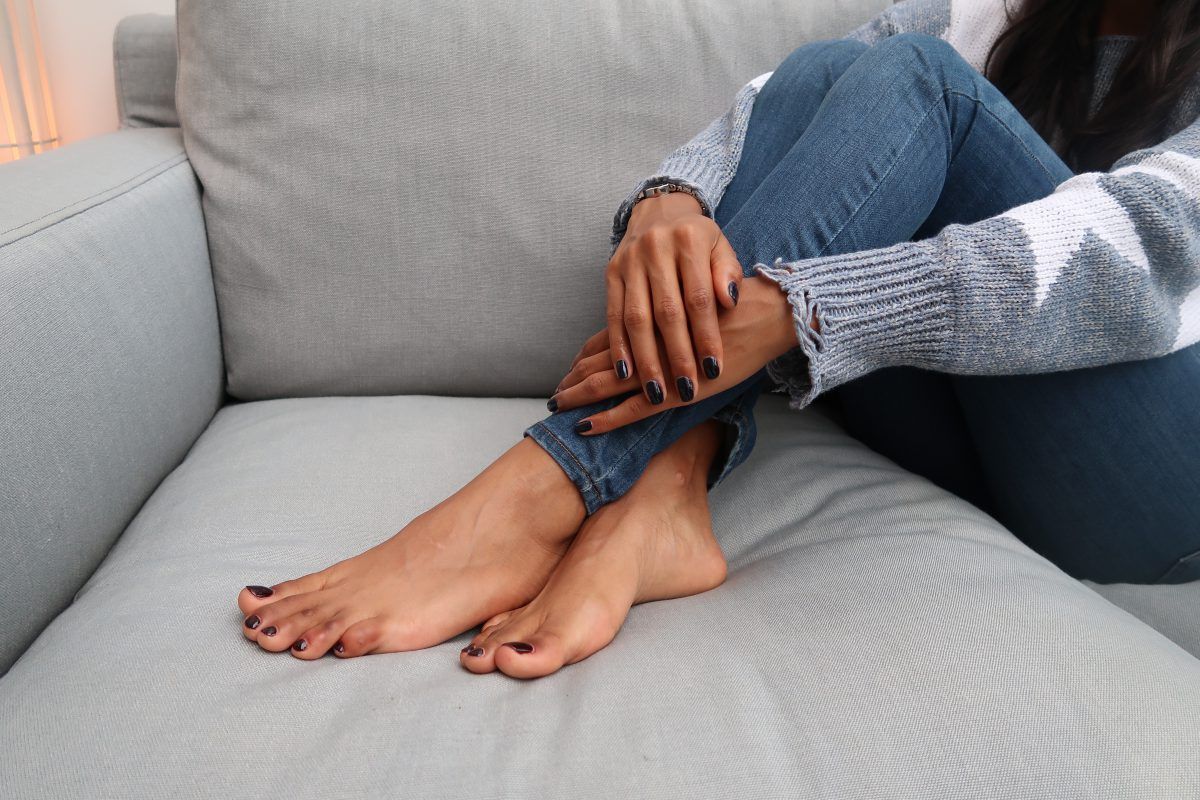 At LeSalon, our goal is to revolutionise the way beauty is delivered, making the lives of customers easier. In a time where on-demand culture is hotter than ever and we expect everything we buy to be delivered straight to us, we've designed the mobile mani-pedi. A luxurious salon-quality nail treatment where you want it and when. It's the Uberisation of beauty!
Booking a mobile mani-pedi couldn't be easier – use our app or website to select your treatment and when and where you want it. Your nail technician will arrive with a full kit in tow, all you need to provide is a water source for the foot bath and an electric socket if you fancy a Gel treatment. At LeSalon, we place emphasis on community and creating something bigger than just a beauty-tech platform. That's why we allow you to select a preferred professional. Welcoming the same nail technician into your home regularly builds a real relationship, that both parties can enjoy.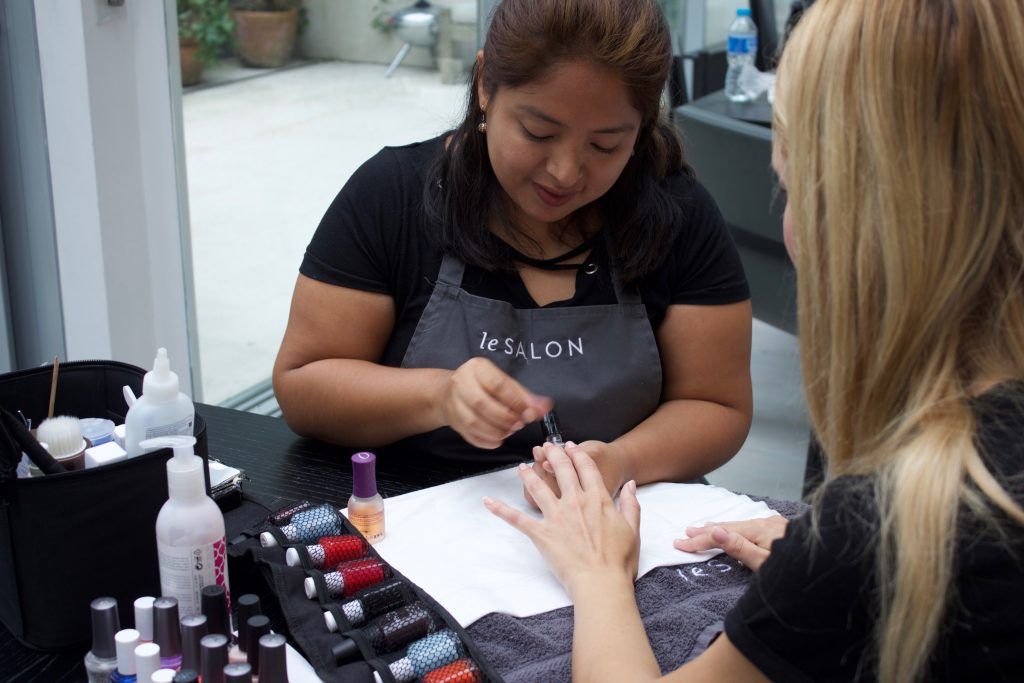 Choose from four mani-pedis when booking your mobile treatment – Express, Classic, Gel and Men's. For those with a need for speed, the Express Mani-Pedi is perfect. Here, we focus on the essential shape, tidy and polish. It's a speedy treatment with no compromise on quality. Step the luxury up a notch with our Classic Mani-Pedi. Going beyond the Express Mani-Pedi, the Classic adds on cuticle work and an indulgent hand and arm massage. If you're all about a long-lasting polish that remains chip-free for two weeks, our Gel Mani-Pedi is the answer! Definitely a popular choice for special occasions and long getaways. For men who value a grooming routine, we've designed our Men's Mani-Pedi. We focus on a fresh and tidy result, without skimming on the pampering side.
Mobile mani-pedis come in so many shapes and sizes: at-home experiences, events and parties, corporate bookings, hotel visits and more! The benefits of mobile treatments are impressive. There's the convenience in saving time getting to a salon or trying to book in group appointments at a spa. Even the act of having to travel to a salon can be inaccessible to some, making a mobile treatment most ideal. The privacy and comfort of having a mani-pedi in your chosen space is something many appreciate. Of course, sometimes on a cold, rainy London day, all you want is to sit back and have us come to you.
The future of beauty is here! Are you ready to try it? Book a mobile mani-pedi with us!
LeSalon is at your service. Search for the best therapists in your area.