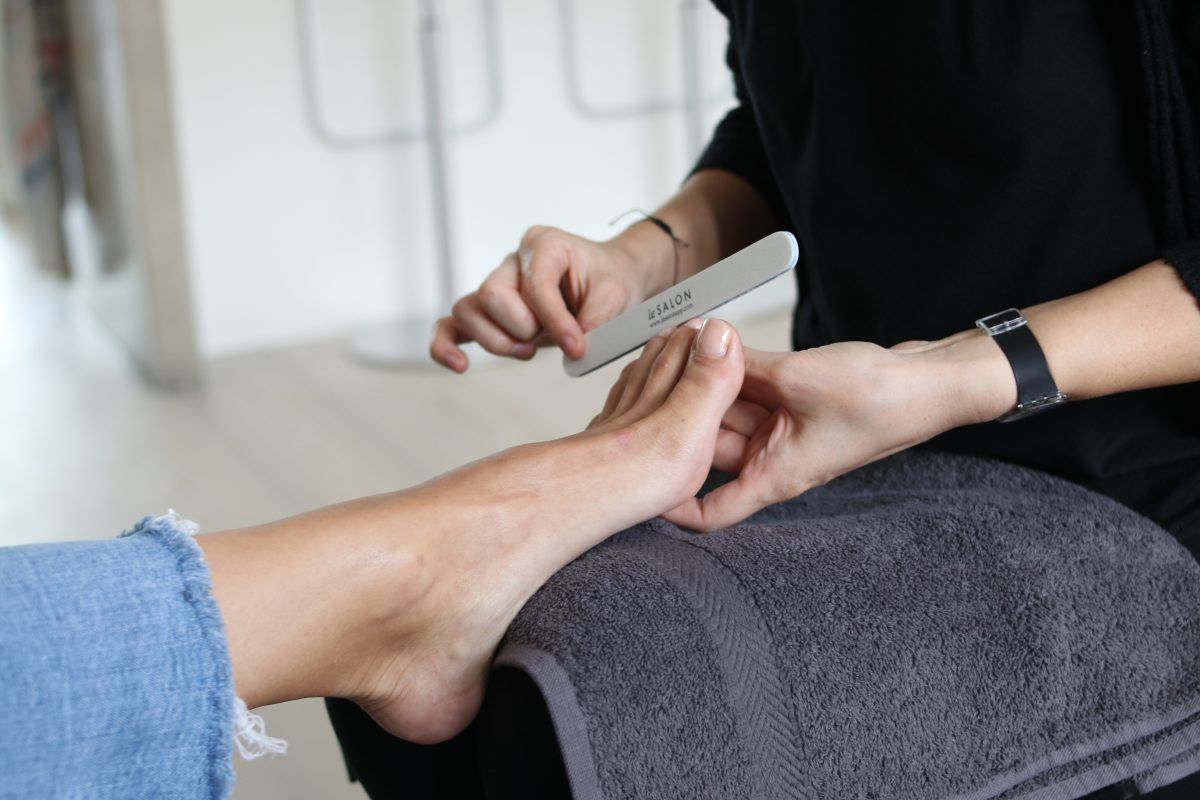 At-Home Pedicures
Could your feet use some TLC? Book a pampering at home pedicure with us. We'll send a 5-star beauty therapist directly to you. Choose from our Classic, Shellac, Gel, Express or Men's pedicure. Add even more luxury with an add-on like an extra foot massage or a skin softening treatment.
LeSalon's at-home pedicures are all about effortless luxury and convenience. We know living and working in London can sometimes leave you stressed out with little time to unwind. This is exactly why we created our home pedicures. We make it as easy as possible by coming straight to your home, bringing everything needed for the treatment. Just like Uber for beauty, you can book us directly via our app, choosing when and where you need us.
The convenience of having a pedicure at home can change lives - from professionals working long hours to busy parents and those who physically can't make it to the salon. At LeSalon, it's all about you! Unlike the conveyor belt of customers at conventional salons, we offer a personal and customised experience. Choose what, when, where and even who, and we will deliver exactly that. Customise right down to the details like whether you want a chatty or quiet therapist.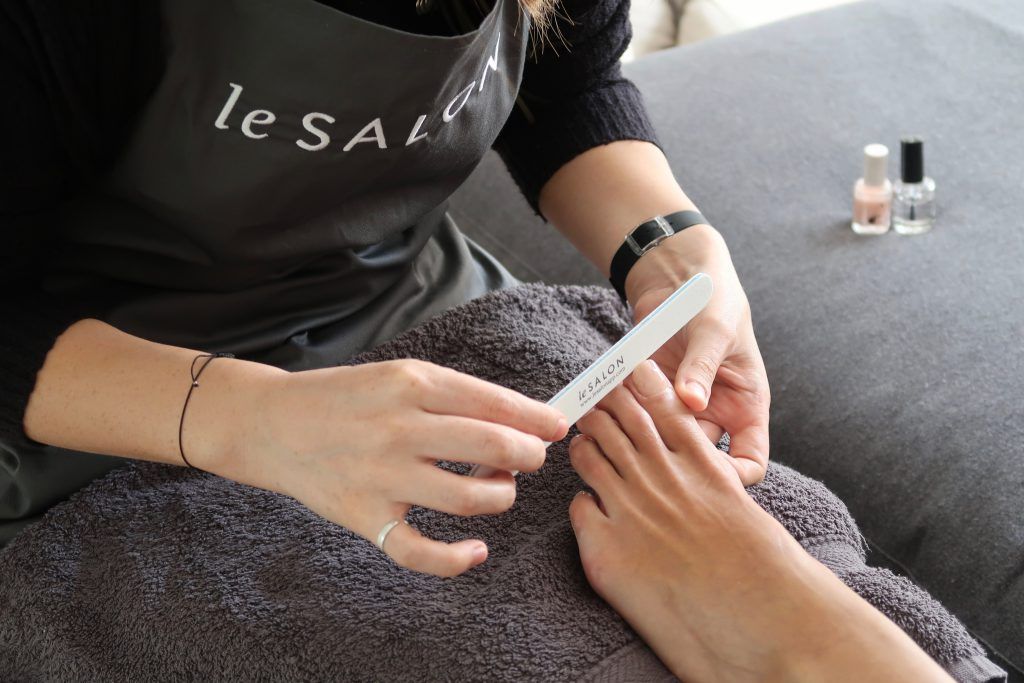 Your pedicure will feel even better to one in a high-end salon or spa because you'll be settled into your own cosy chair at home. The beauty of this is the freedom - choose where you sit in your house and what you do. Watch a movie, catch up on work emails, chat to your friendly nail technician, or help your kids with homework.
Our pedicure menu list covers the full spectrum - from a Men's Pedicure, to a luxurious Gel Pedicure with all the bells and whistles. LeSalon's signature Classic Pedicure is a full-service treatment that'll leave you beaming with joy. Beyond the essential file, shape, buff and polish, it also involves meticulous cuticle work, and a foot scrub and massage. When you're looking for an impeccably glossy and long-lasting polish, our Gel Pedicure is the answer. It's perfect for long holidays or special occasions.
For a uniquely LeSalon pedicure experience, give our Nailberry Pedicure a try. We've exclusively partnered with Nailberry, a cruelty- and 12-free nail polish brand, to create this healthy pedi. Nailberry is an oxygenated, highly-breathable polish, meaning your nails will stay healthy and stain-free even with this week after week.
Men need pedicures too, which is why we've crafted our men's pedicure treatment. With a focus on health and hygiene, our male customers adore our at-home grooming experience.
Of course, our pedicure add-ons can't be missed; we offer a range of extras that can make your pedicure go from amazing to absolutely unforgettable. The extra foot massage, hydrating foot mask and callus peel are particularly loved by our customers.
Could your feet use some TLC? Book with us, put your feet up and we'll come to you.