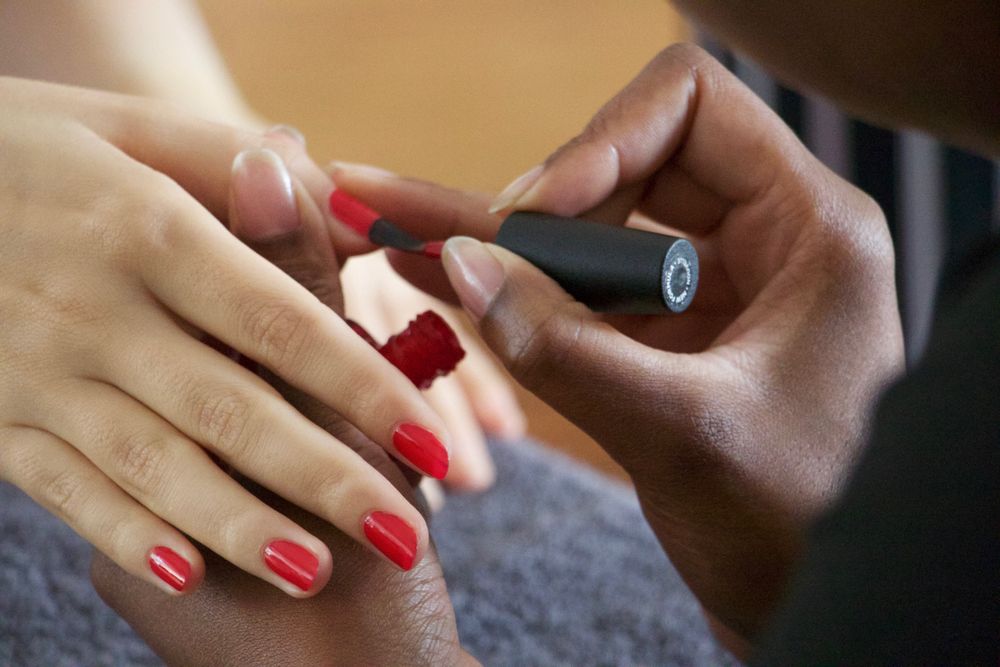 At-Home Manicures
Book your well-deserved at home manicure with us within 2 minutes. Leave the rest to us - we'll send a 5-star beauty therapist directly to your door. Choose from our Classic, Shellac, Gel, Express or Men's Manicure. Customize your treatment with our extensive list of add-ons like extra hand massage or nail art.
Our at-home manicure experience is designed to be as convenient and pampering as possible, from the booking process to the treatment itself. Booking a manicure at home with LeSalon takes all of two minutes. Simply book and pay for your manicure through our app or website, choosing the date, time and even your preferred professional. Et, voila! Now all you have to do is sit back and relax. One of our highly talented nail technicians will make their way to your home with her top-end kit in tow. They will have everything needed including a diverse range of high-quality polishes. All you need to offer is a comfortable place for you both to sit and a power outlet if you've booked a Shellac manicure.
Having your nails done at home is perfect for parents looking for much-needed relaxation while the children are at school or napping. Busy professionals enjoy our at-home manicure experience for some post-work pampering. The benefits of our home manicure service extend all the way to those with mobility issues, where getting to a salon is just too difficult.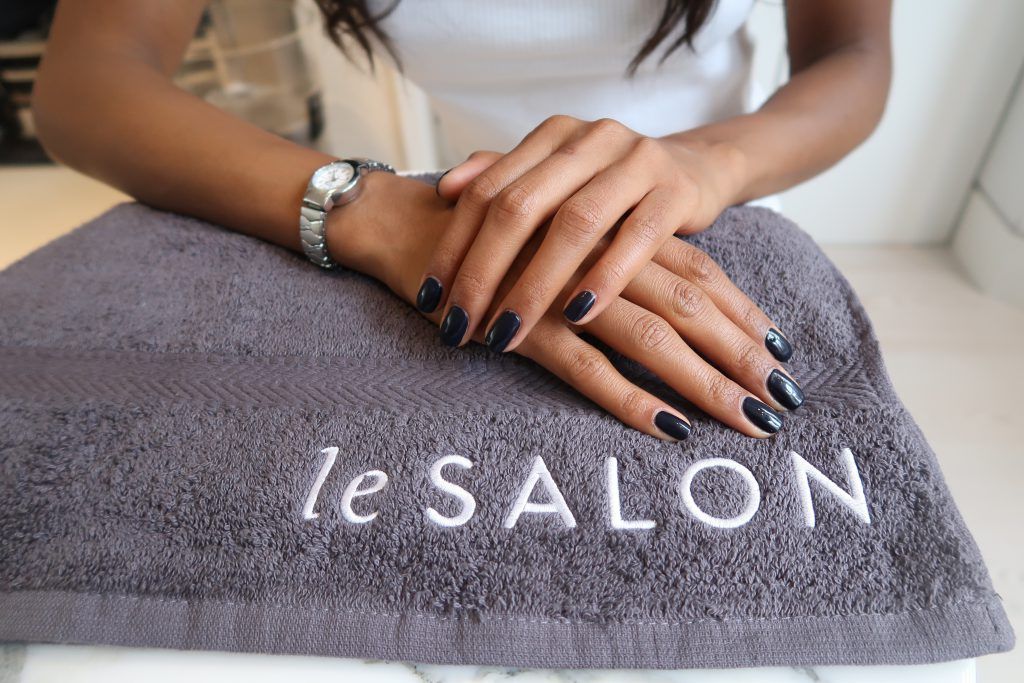 The beauty of at-home manicures goes beyond convenience. While we bring the salon to you, in truth, we bring only the best parts - the talented nail technician and all of the necessary products to make you feel fantastic! By inviting the nail therapist into your home, your space can nurture a more personal and genuine relationship. Many of our customers end up rebooking the same professional over and over again. Skipping the salon also means skipping out on the overwhelming chemical smells, uncomfortable seats, and busy atmosphere. Our favourite part of a home manicure is the ability to truly multitask - watch your favourite TV series, catch up on work emails, or keep an eye on your toddler all while having your nails done. It's beauty for the 21st Century.
Our manicure treatment list includes Classic, Gel and Men's. When in need of a real pampering session, our Classic Manicure is what you need. On top of a shape, tidy and polish, you'll also enjoy immaculate cuticle work and a hand massage. If a long-lasting, glossy polish is what you're after, go for our Gel/Shellac manicure. It ends with a truly pampering hand and arm scrub and massage. We understand that some men don't favour the typical salon experience, making our at-home men's manicure the comfortable alternative.
Sounds good right? At-home manicures are as good as they sound! Give us a try, and you'll wonder why you ever drudged your way to salons before.