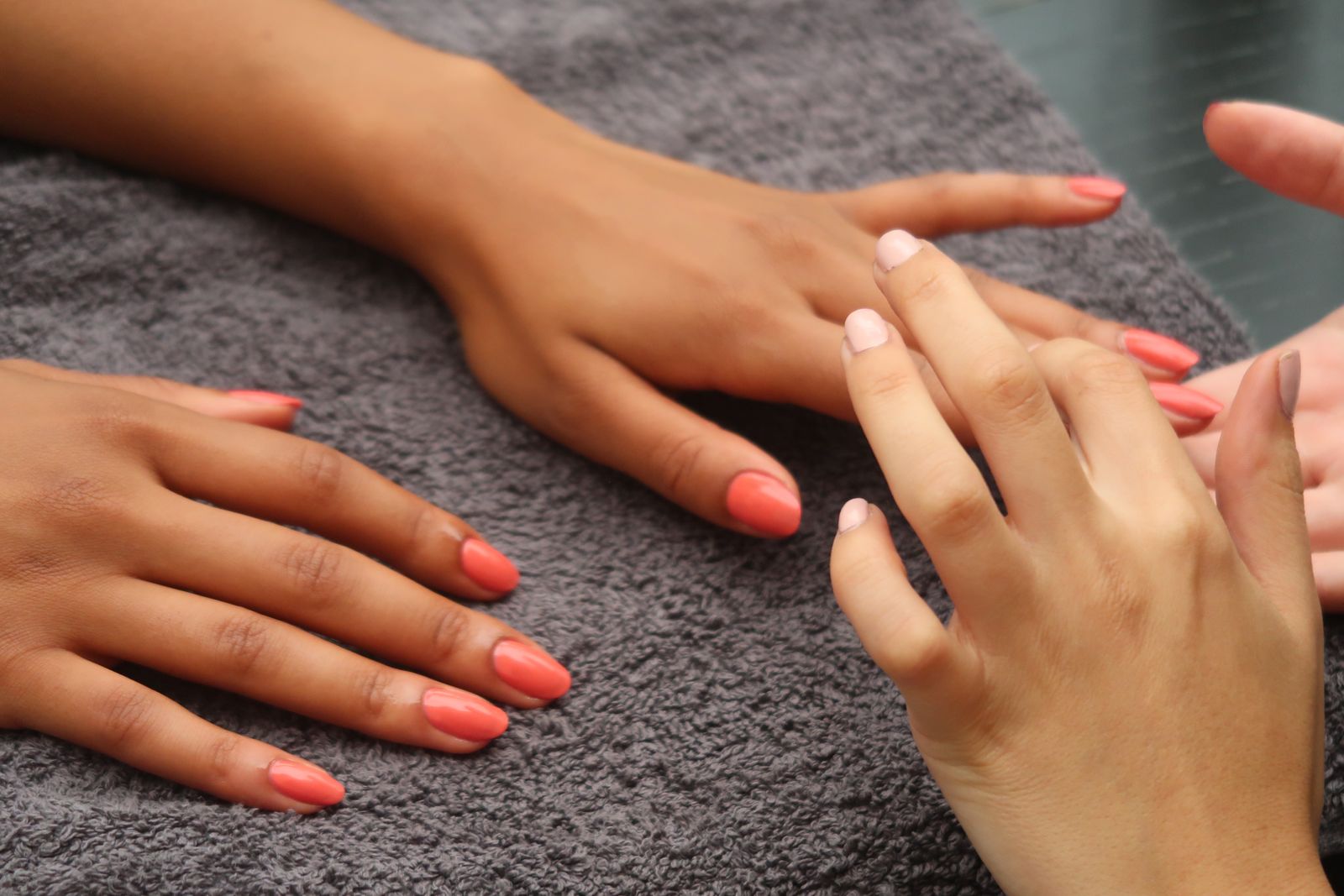 Affordable Manicure At Home
Not looking to break the bank for a manicure? We have a range of affordable manicures to choose from, starting from £25. Give yourself some much-deserved TLC and all within the comfort of your home. We come to you 365 days a year - book now!
LeSalon is closed due to Covid-19. Enter your email to join our waitlist and be the first to know when we reopen.
Looking to book an affordable manicure? You don't have to splurge out to get the kind of pampering you need and deserve. At LeSalon, our manicures start as low as £25 - that includes a file, shape, polish with cuticle work, foot exfoliation and hydration. Our speedy mani-pedi combo offers great value for money at only £40. No matter the manicure you choose, whether it be one of our more affordable options or our more luxurious treatments, you're bound to feel fully relaxed by the end. Not to mention the obvious - your feet will be smooth, soft and perfectly polished. And just when you think it couldn't get any better, it does - as a mobile beauty service, you don't have to spend time and effort getting to a salon. We come directly to you!
What's Included in Your Affordable Manicure?
Choosing our most affordable manicure treatment, at £35, our Classic Manicure includes all of the essentials of any professional pedicure:
Trimming nails to the desired length
Filing nails for a smooth finish
Shaping nails into your desired shape (square, round, almond, etc.)
Buffing of the nails
Treatment of the cuticles - clipping and oiling
The nails are then painted (base coat, colour and top polish)
Application of hydrating hand lotion
This affordable manicure option is a well-rounded treatment - covering all of the essentials while also making room for a little bit of indulgence. Of course, you can always customise your treatment with our add-ons. The extra hand massage and hydrating hand mask are both fan favourites!
We offer the highest quality at-home treatments.
How Does an Affordable At-home Manicure work?
At-home manicures by beauty professionals is still a fairly new concept. How many colours will they bring? What do I have to provide? How do they cure my Shellac? There are many questions. Do rest assured, your manicure will be just like any other you've had at a high-quality salon, only more comfortable.
Here's how it works: choose, book and pay for your treatment via our app or website. You will be matched with a beauty therapist within minutes. Sometimes this can take longer, but we will keep you informed along the way. Your therapist will arrive at your address for your appointment with everything needed to carry out the treatment to a 5-star level. She will need a suitable area to set up - preferably two chairs and a table with a power socket nearby to plug in in the UV lamp (if doing a gel manicure).
The treatment itself will be just like a salon manicure, following all of the same steps, and finishing with the same end-result - a glossy polish and soft hands. Your therapist will tidy up and leave the place just as it was to begin with.
Take a look at the video below to get a sense of what an affordable manicure experience is like at home:
Could you use some TLC? Book an affordable manicure with us, put your feet up and we'll come to you.
FAQs