Office Pedicures
Our on-site pedicures are a simple, effective way to promote well-being and boost morale in your office.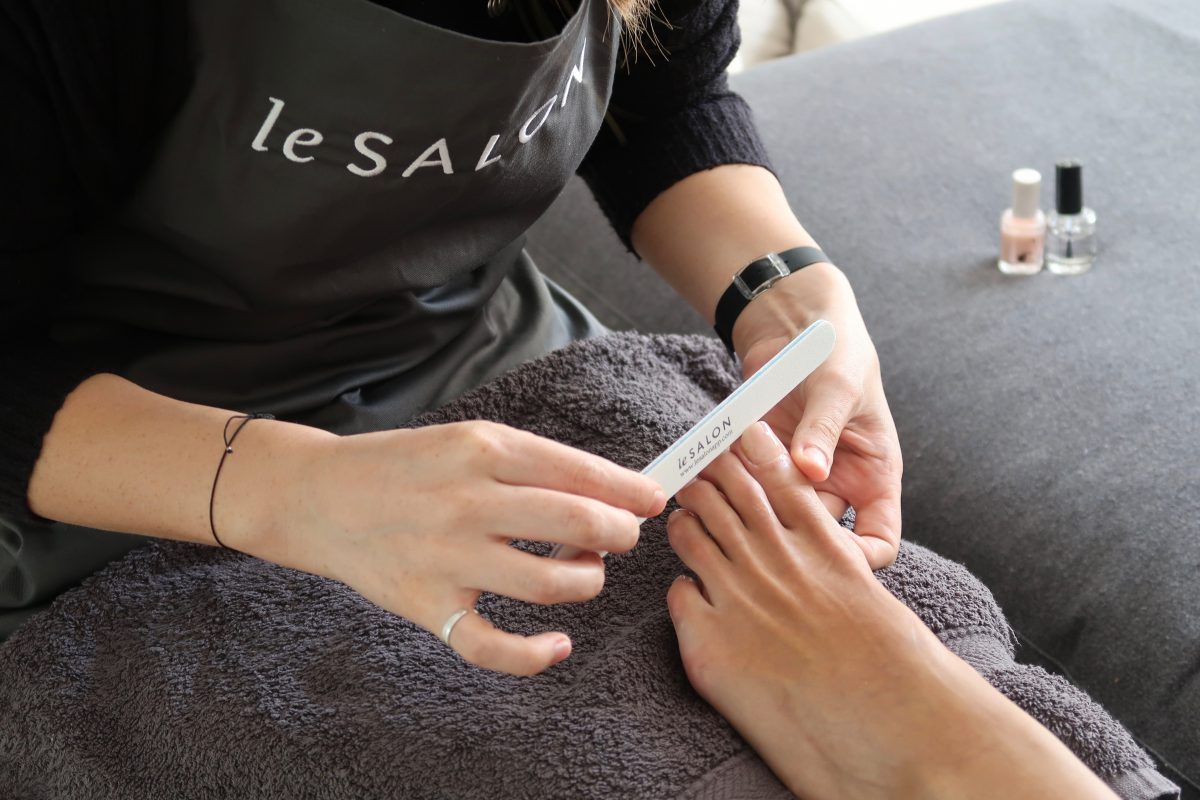 Looking at the bigger picture, it's never been more crucial for companies to consider the well-being of their workforce. In the war for talent, the power of a positive company culture can make a world of difference. A simple yet effective way to promote well-being in the office is through perks. Perks come in all shapes and sizes: free food, game rooms and pets in the office to name just a few. We think our office pedicure is the ultimate perk – it's relevant for men and women, old and young, and you can even continue working throughout the treatment or just fully relax.
Perks like pedicures have lasting effects. The pampering process itself will leave staff feeling utterly refreshed and ready to take on the day ahead with clarity and energy. This culminates in a boost in productivity. More than that though, the feel-good factor of a pedicure lasts at least a week. They'll be looking more polished and fresh thanks to an office perk. It's something staff won't forget.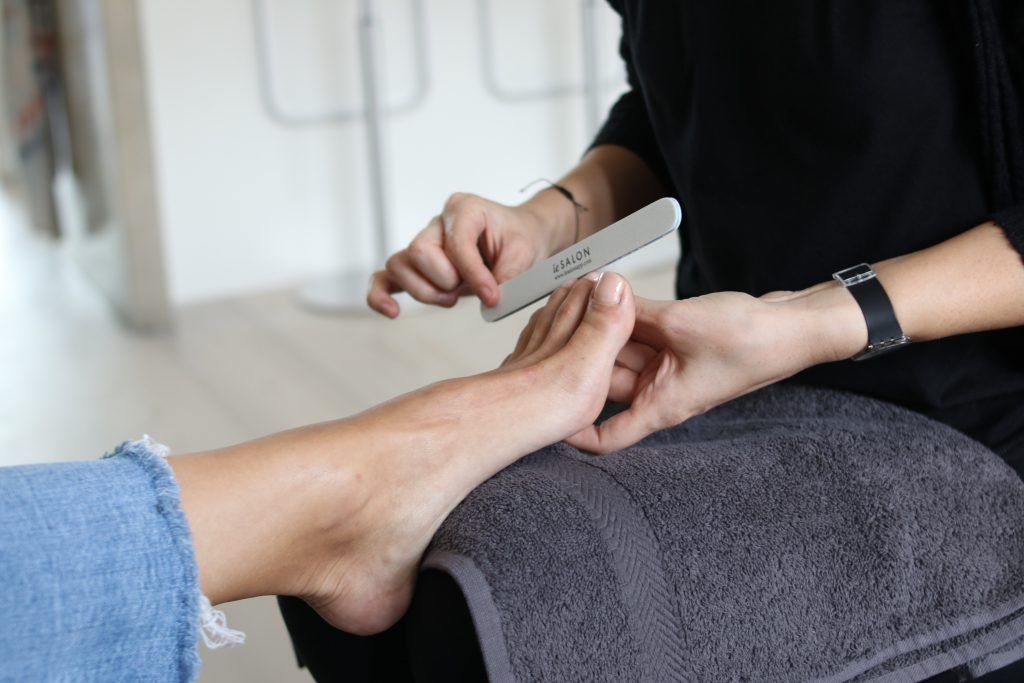 From an employer's point of view, organising perks and benefits can be time-consuming and not worth the effort. That's why we've made our booking process as simple as possible. Enquire with us directly, where we can set up a trial if you'd like. Then once a time and date has been agreed, we send a link through which staff can book in their time slots. On the day, our nail technicians will arrive with their kits, carrying everything needed for the pedicures. All we ask is for access to water to fill up the foot baths. Our clients often book a meeting room for the treatments, though we are entirely flexible and can set up anywhere.
Not only are we flexible about setup and booking whenever you need us, our office pedicures can be paid for in a multitude of ways. The company can pay for all treatments, subsidise them or have staff pay for it. Of course, the ultimate perk would be full coverage for staff but we understand budgets can vary and sometimes the opportunity to have a pedicure at work is already enough of a perk.
Some clients wonder what exactly an office pedicure is like, it's definitely a 21st Century concept, especially in corporate environments. We focus on providing a relaxing experience that remains professional throughout. Our nail technicians are the best in London and know exactly how to create that salon experience in an office environment. Our pedicure treatment menu ranges from a Men's Pedicure that covers the basics, file, shape, buff and finishes with a deluxe foot scrub and massage, and extends all the way to a full-service pedicure in gel or classic polish.
If you're looking for a little bit of pamper time at the office with a pedicure, take a look at our corporate page for more information.
LeSalon is at your service. Search for the best therapists in your area.