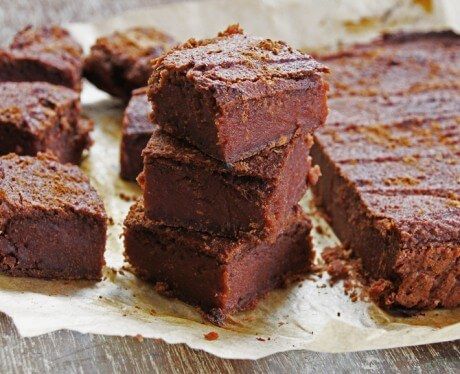 Healthy Chocolate Treats
Stay Healthy This Easter
Easter is coming this weekend. Our bodies need the long weekend to rest and recuperate. A weekend off doesn't mean falling off the healthy bandwagon though. So we've rounded up our favourite healthy chocolate recipes so that you can enjoy treats this weekend without feeling guilty. Indulge your sweet tooth, in the healthiest way possible.
Chocolate was once strictly in the category of occasional indulgence (it can be high in fat and calories), but the evidence is piling up that dark chocolate has beneficial antioxidants. Our specially selected recipes maximise chocolate-y goodness, while minimising sugar, fat, and calories.
The Healthy Chocolate Recipes You Won't Be Able To Get Enough Of
We love these raw unbaked brownies
Amazing nutty goodness Vegan Almond Joy 

Can't get enough of these Low-Calorie Sweet and Spicy Chocolate Chile Cookies

Yummier than the real thing Gooey and Guiltless Chocolate Marshmallow Fudge

The ultimate brownie Sweet Potato Brownies
If you ask us, the perfect evening consists of chocolate goodies and a fresh manicure! Book today.